Please note that I am super jet-lagged as I write this (not that I'm a quality writer or anything).
After wrapping up Veronica and Anders' epic wedding in Norway, I headed over to Porto to meet these two very lovely WOMANS.
I met Peta and Emma in the summer of 2016 when traveling through South Africa and Namibia. Peta is Australian and Emma is British. Six months ago, Peta started her one year journey around the world, and it just so happened that her itinerary lined up quite well with both Emma's schedule and my schedule.
What an adventure we had! If nothing else, we had some glamorous photo shoots; you'll see soon enough.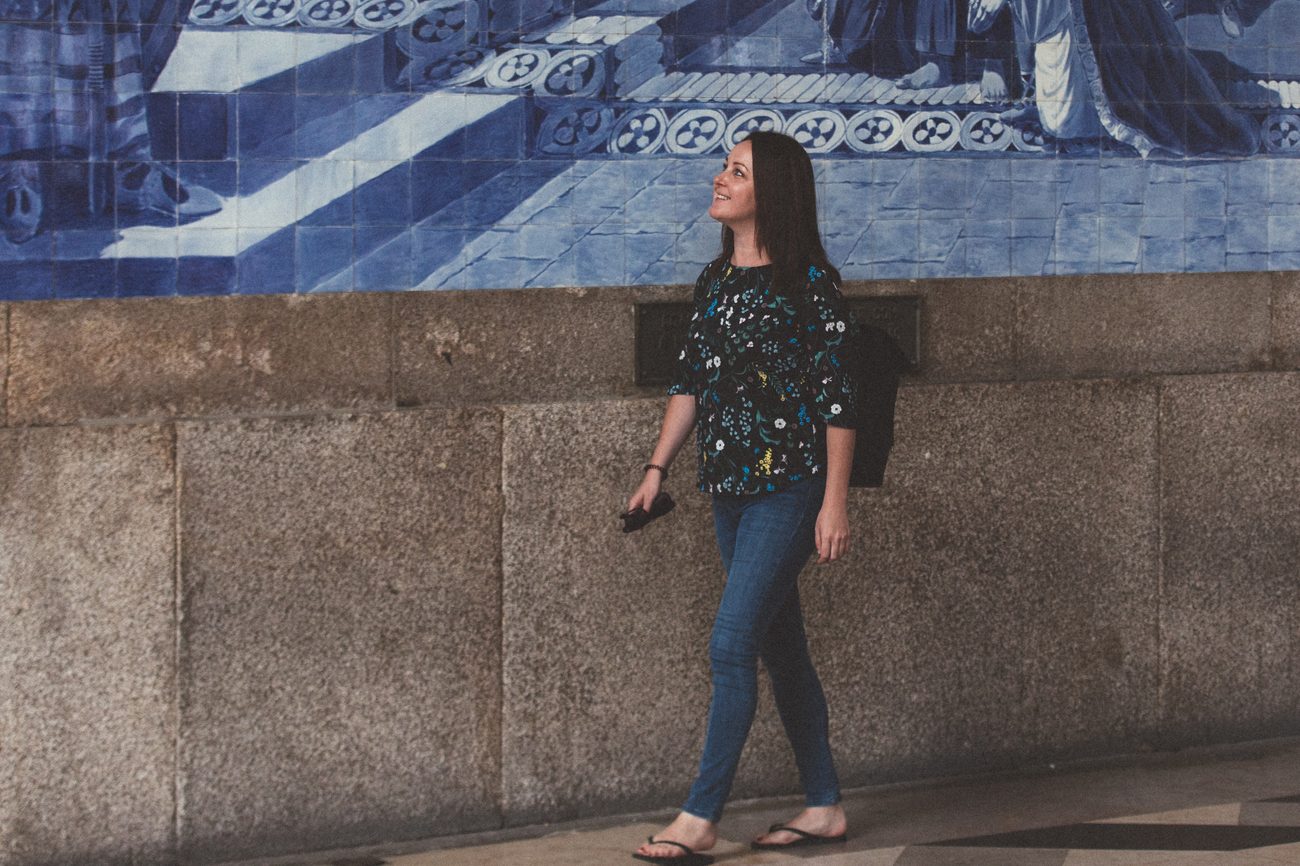 Here is a photo of Peta walking. Impressive.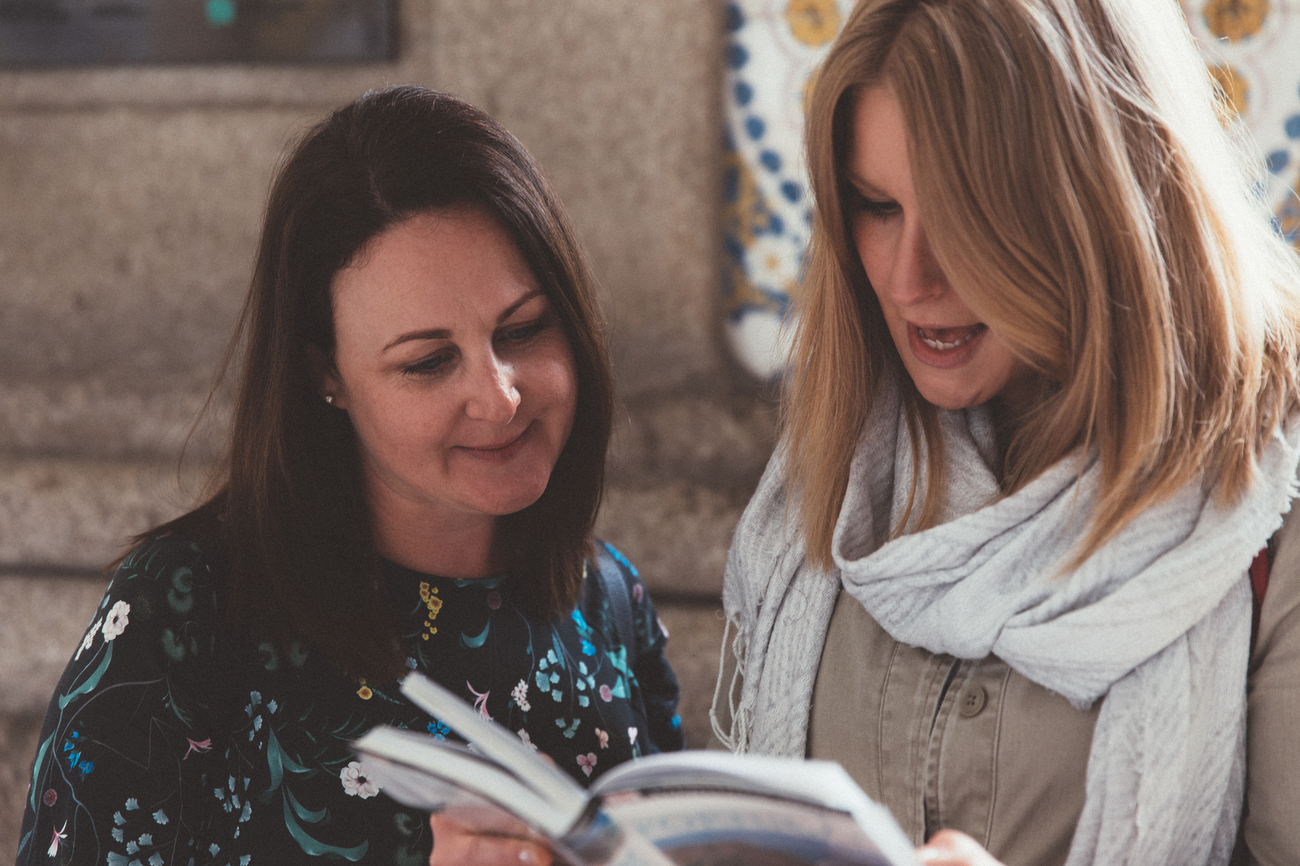 Here, Emma and Peta read about the history of the São Bento train station.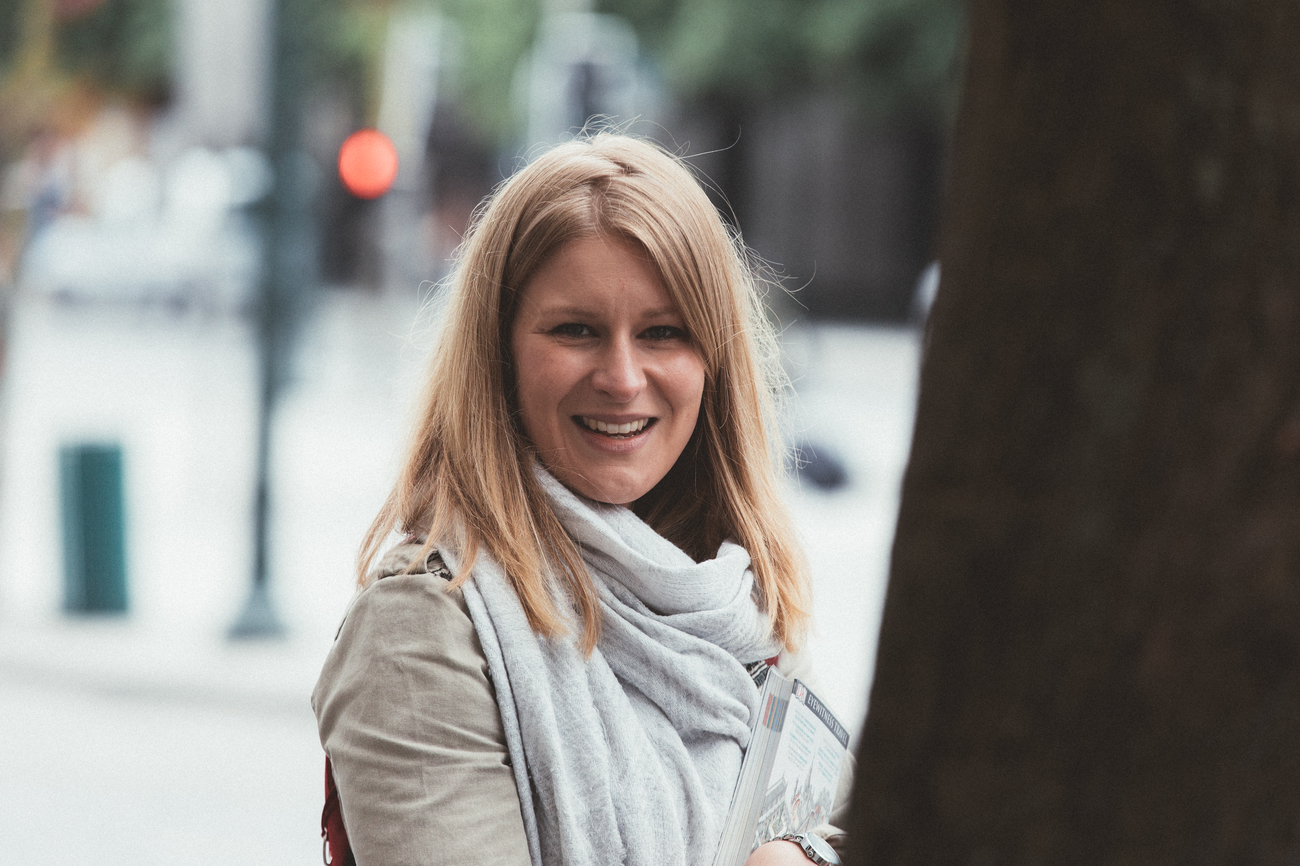 Here, Emma smiles next to a tree.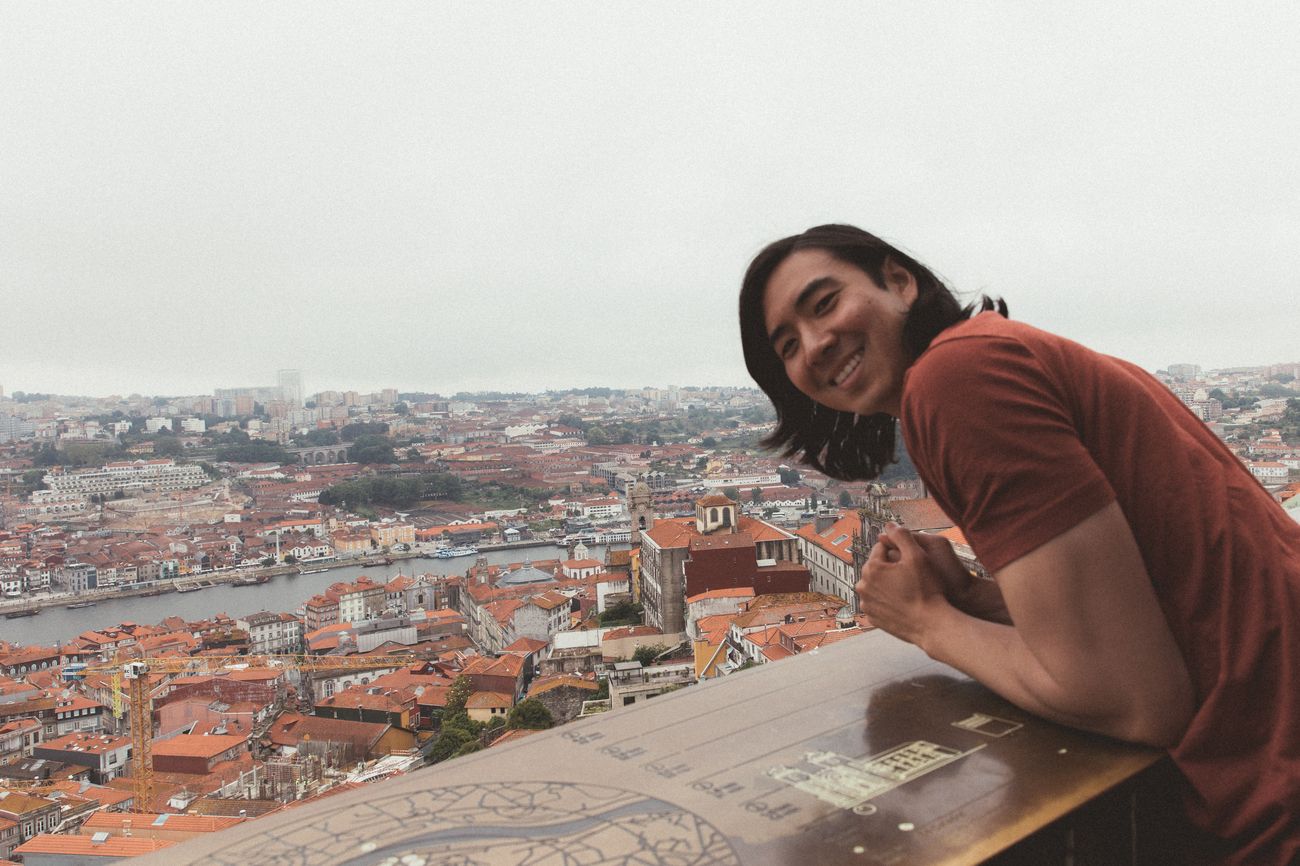 We are now at the top of Clerigos Tower. What a beautiful view!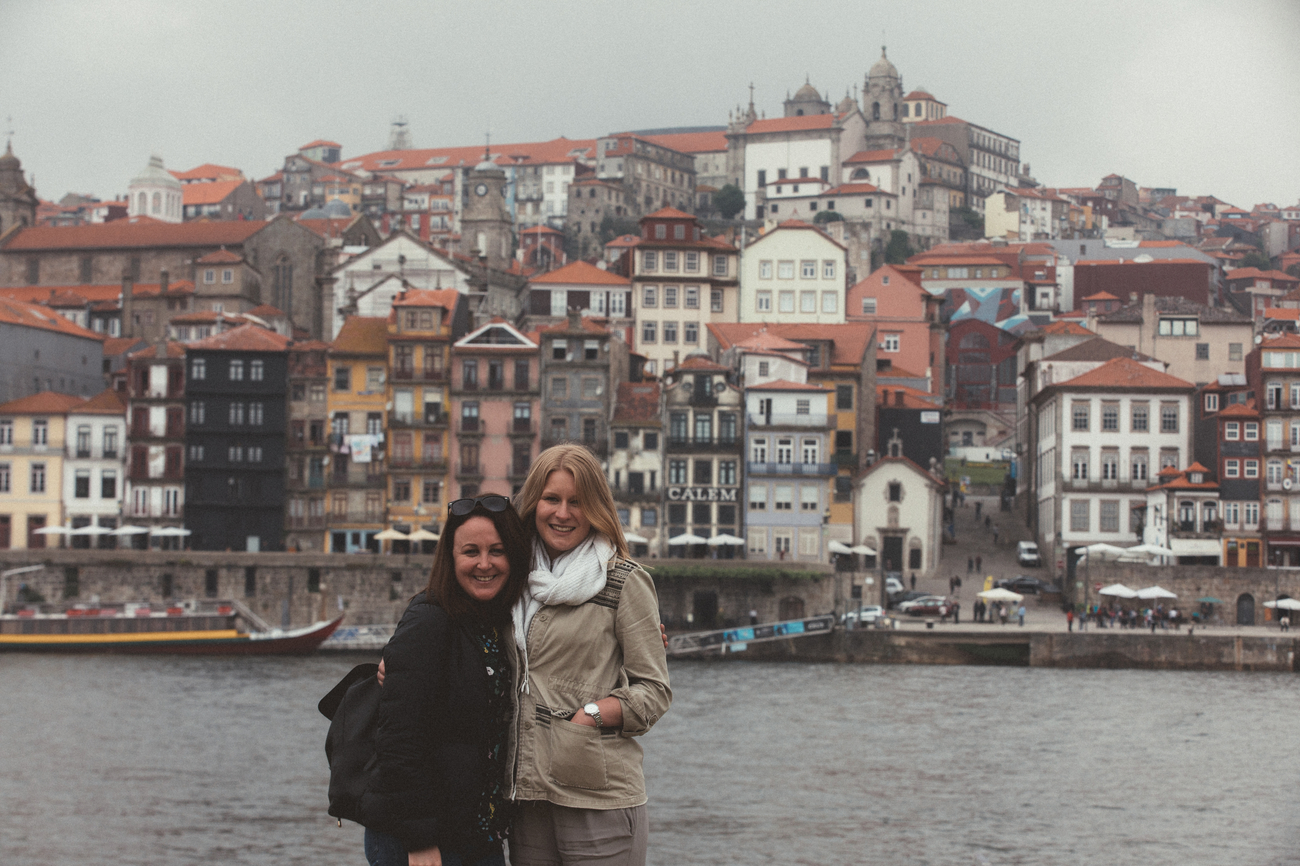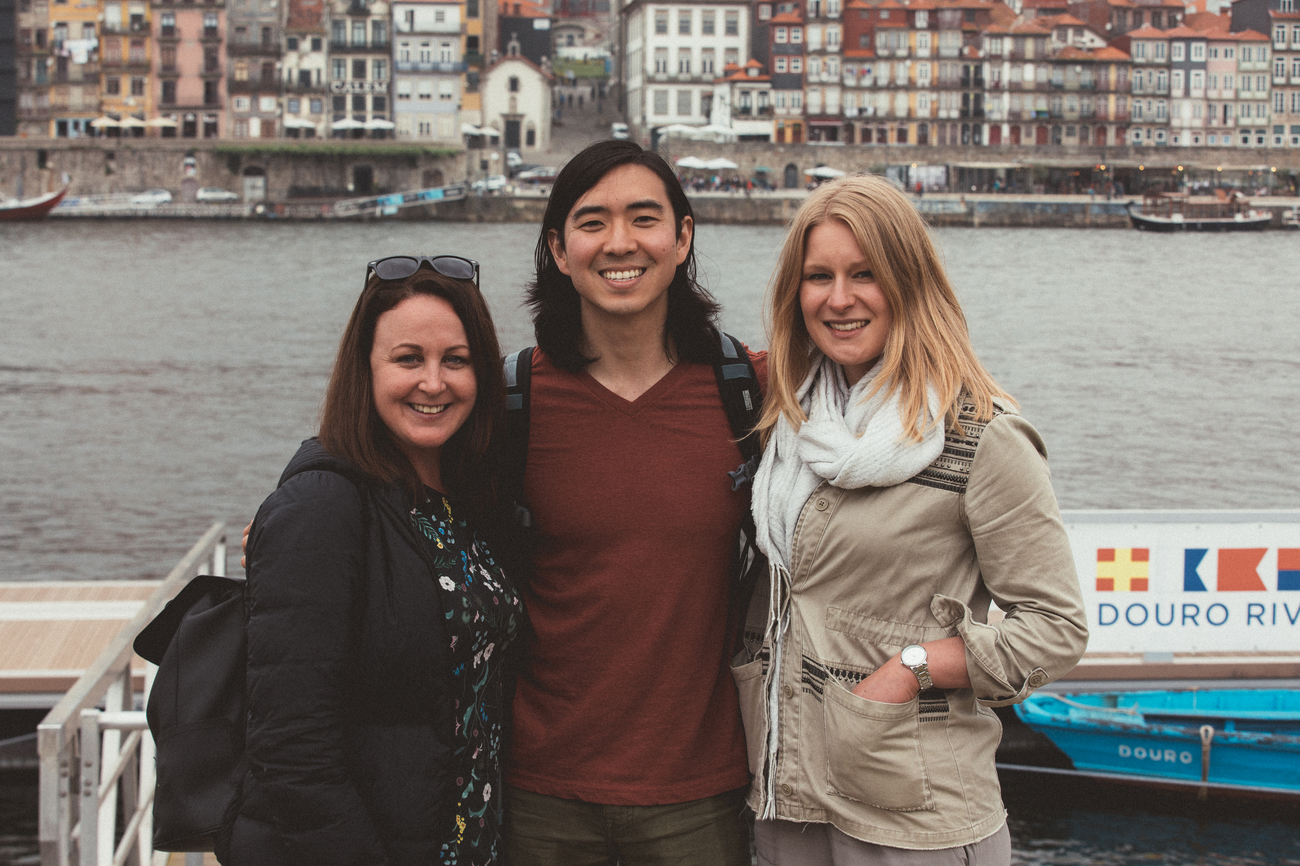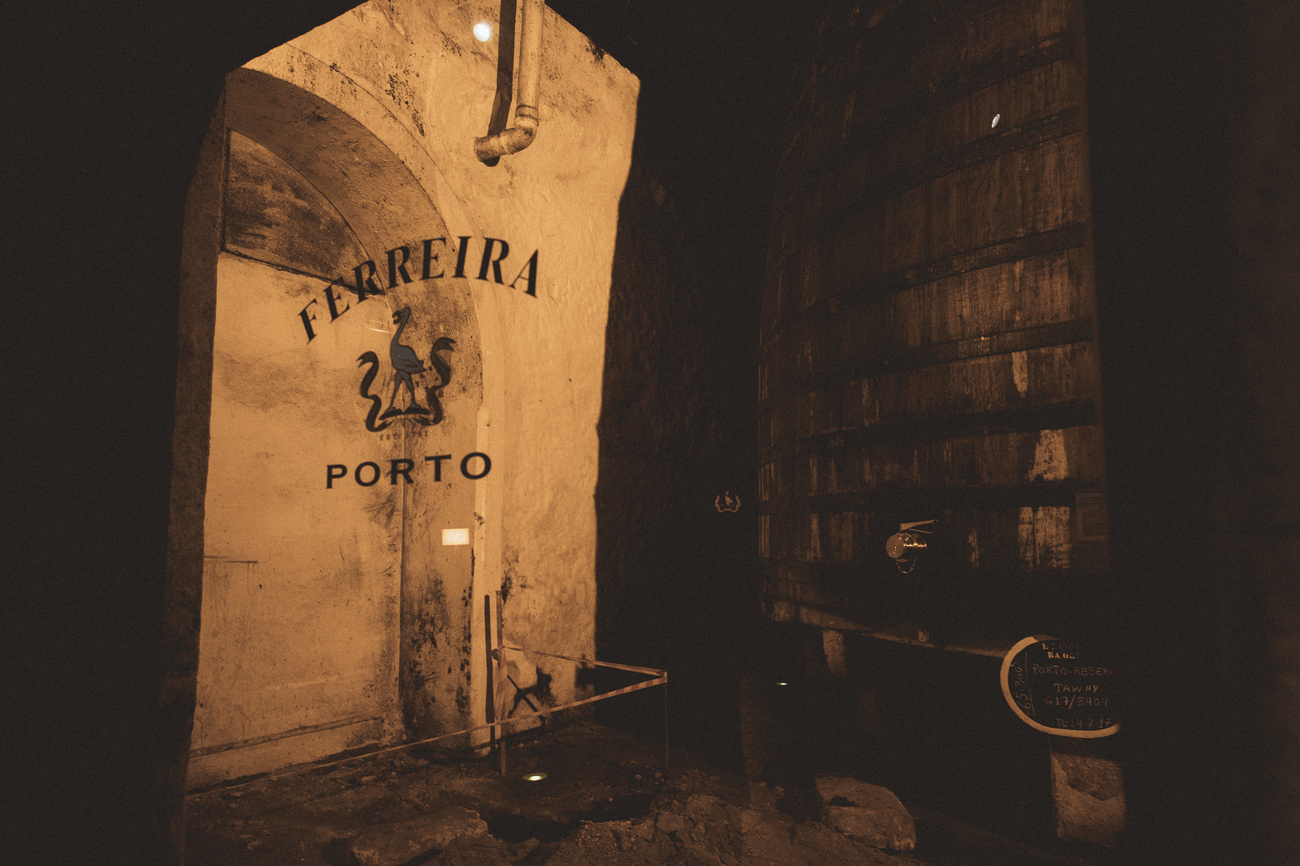 We decided to give Ferreira's port wine a try.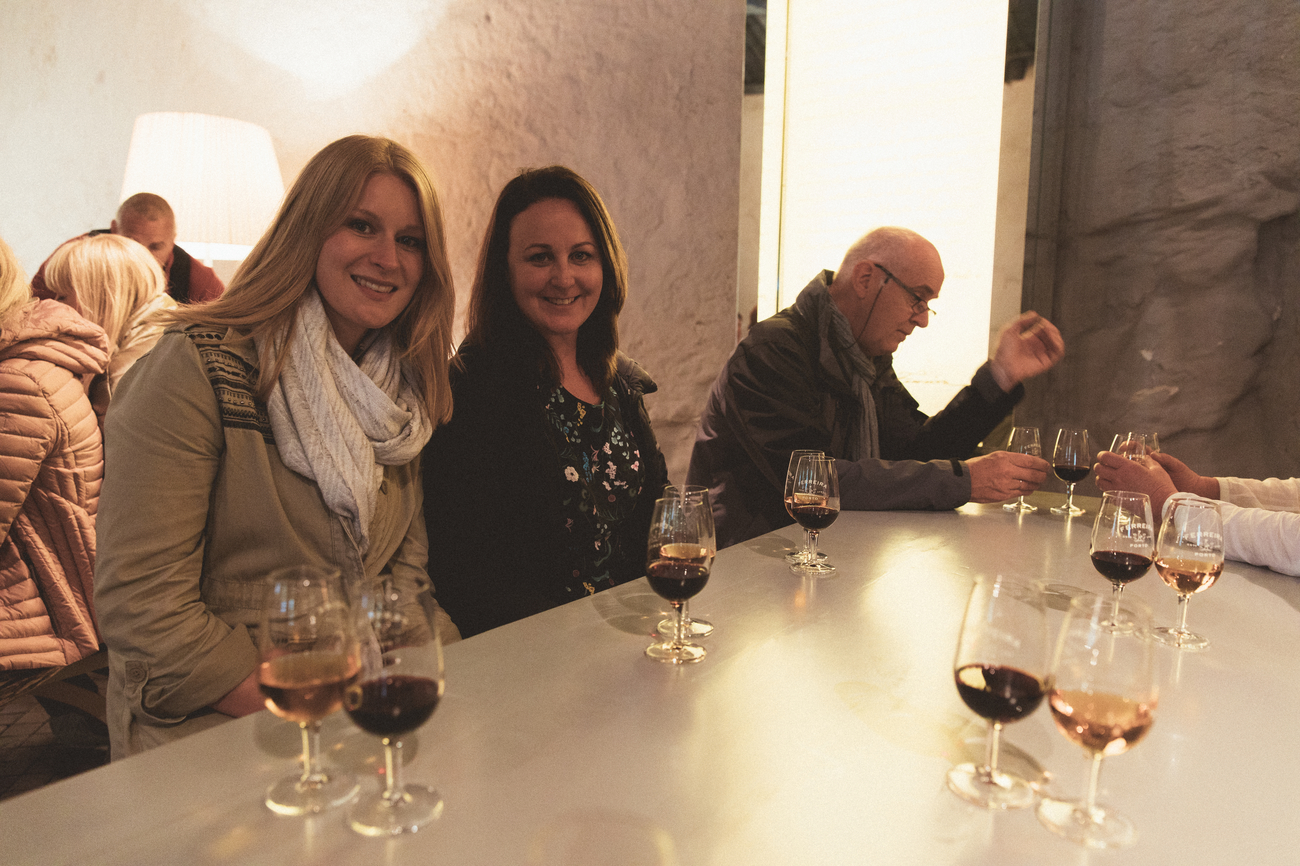 It was cool.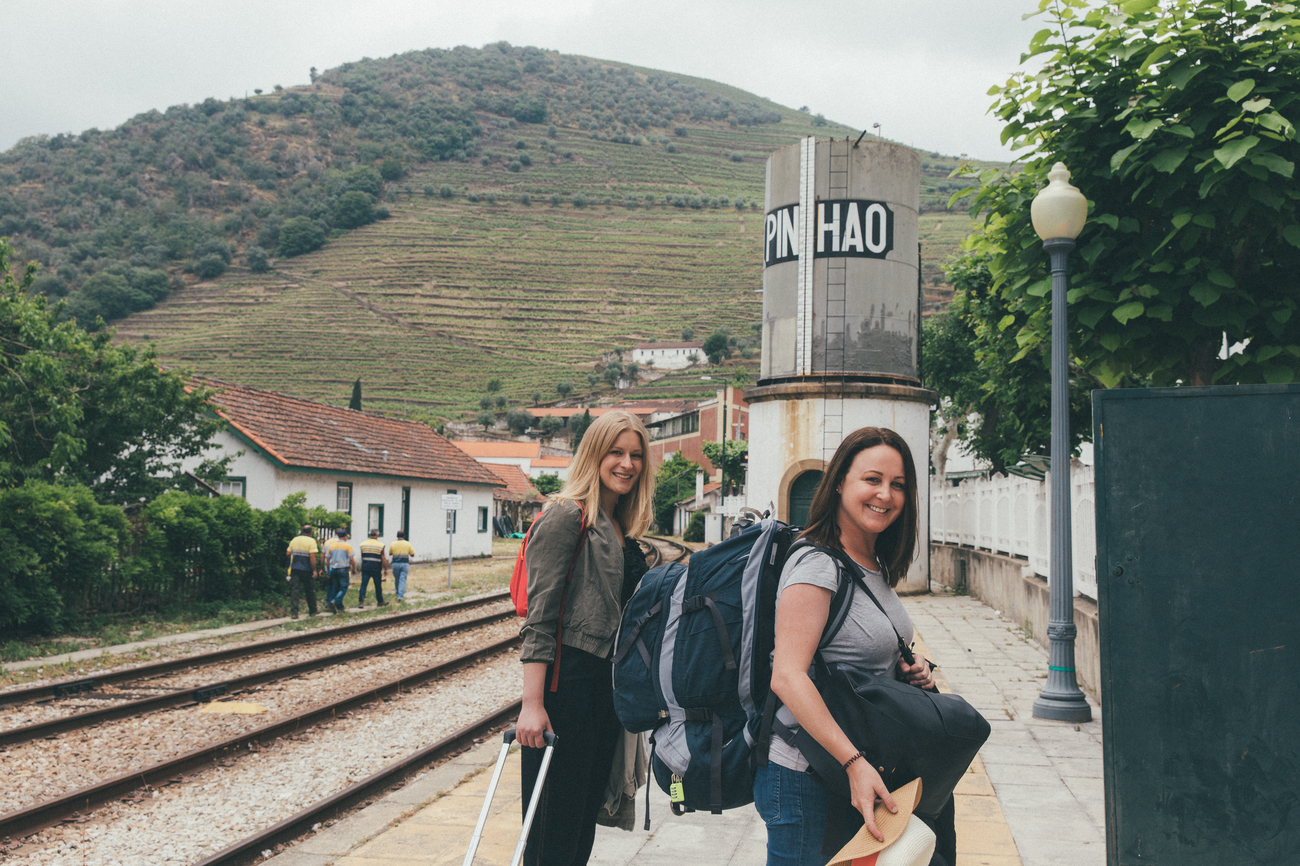 The next day, we took a train from Porto to Pinhão, a town situated in the Douro Valley.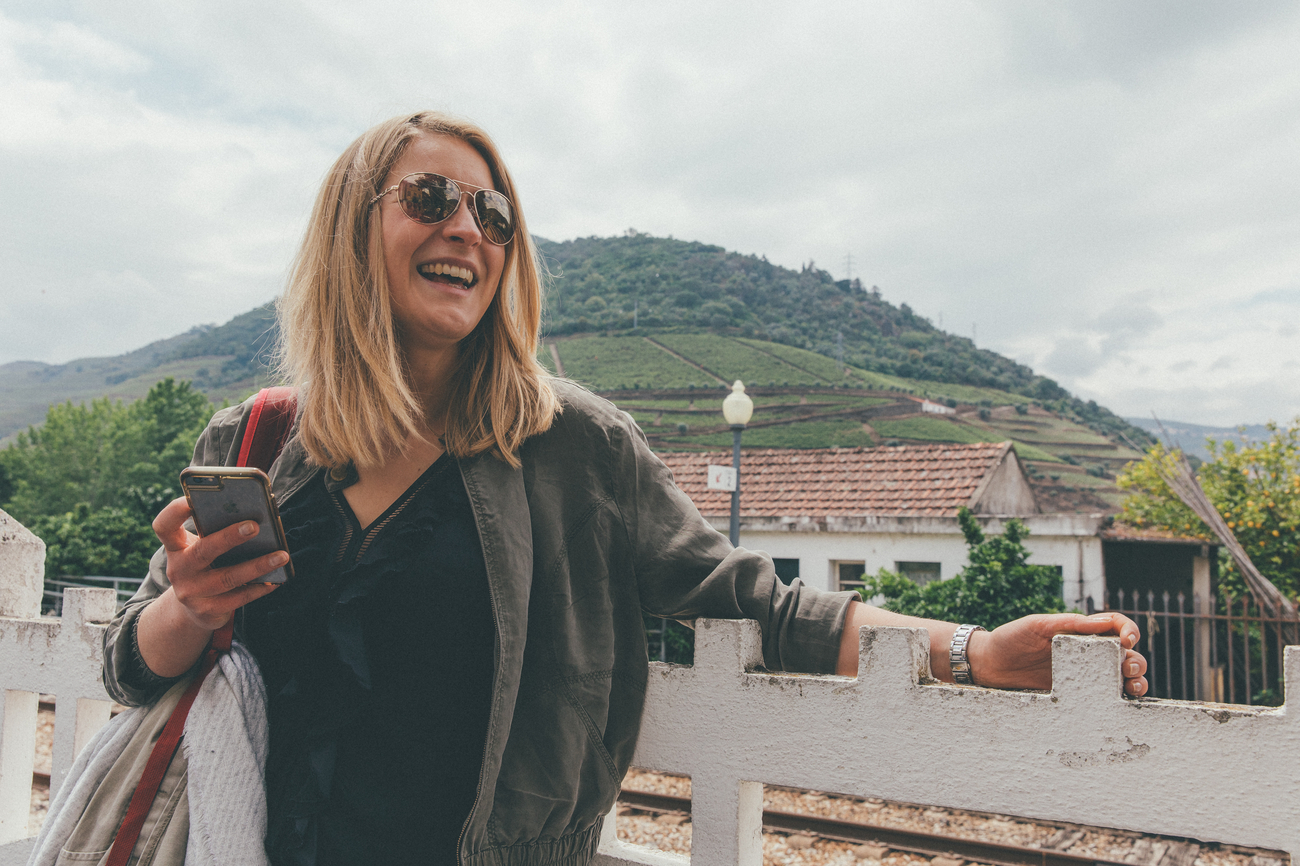 Okay I just fell asleep from my jet-lag. I'm going in and out of consciousness. I should stop writing.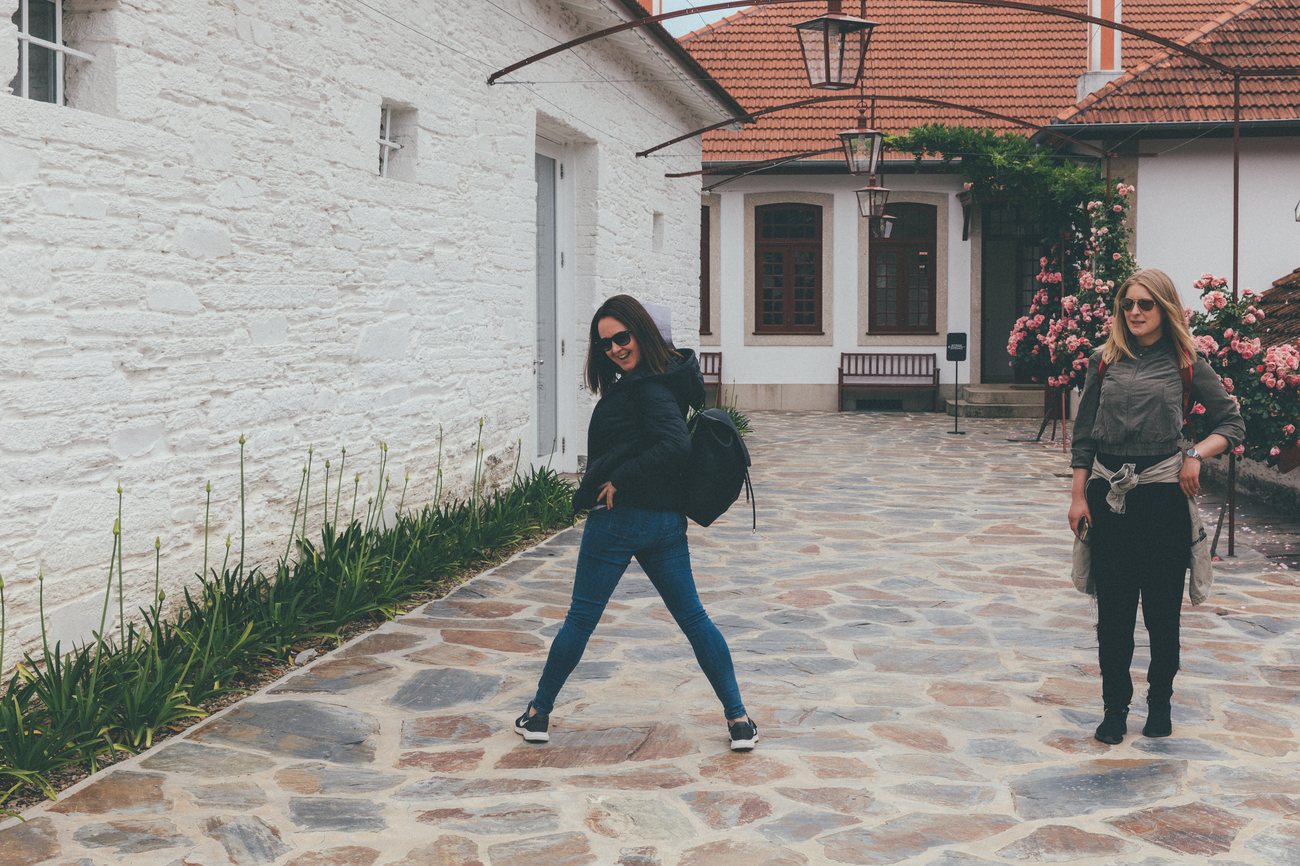 Oh heeeey!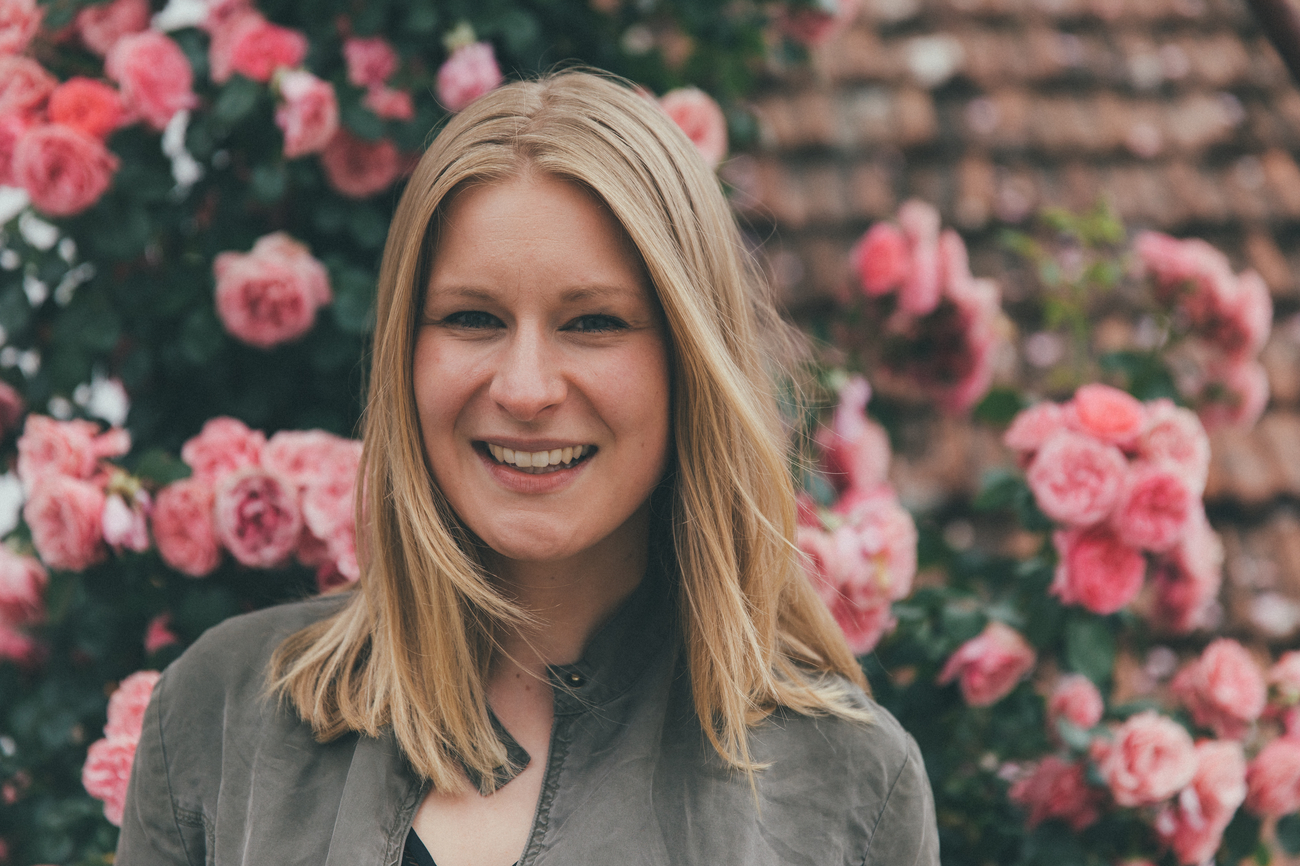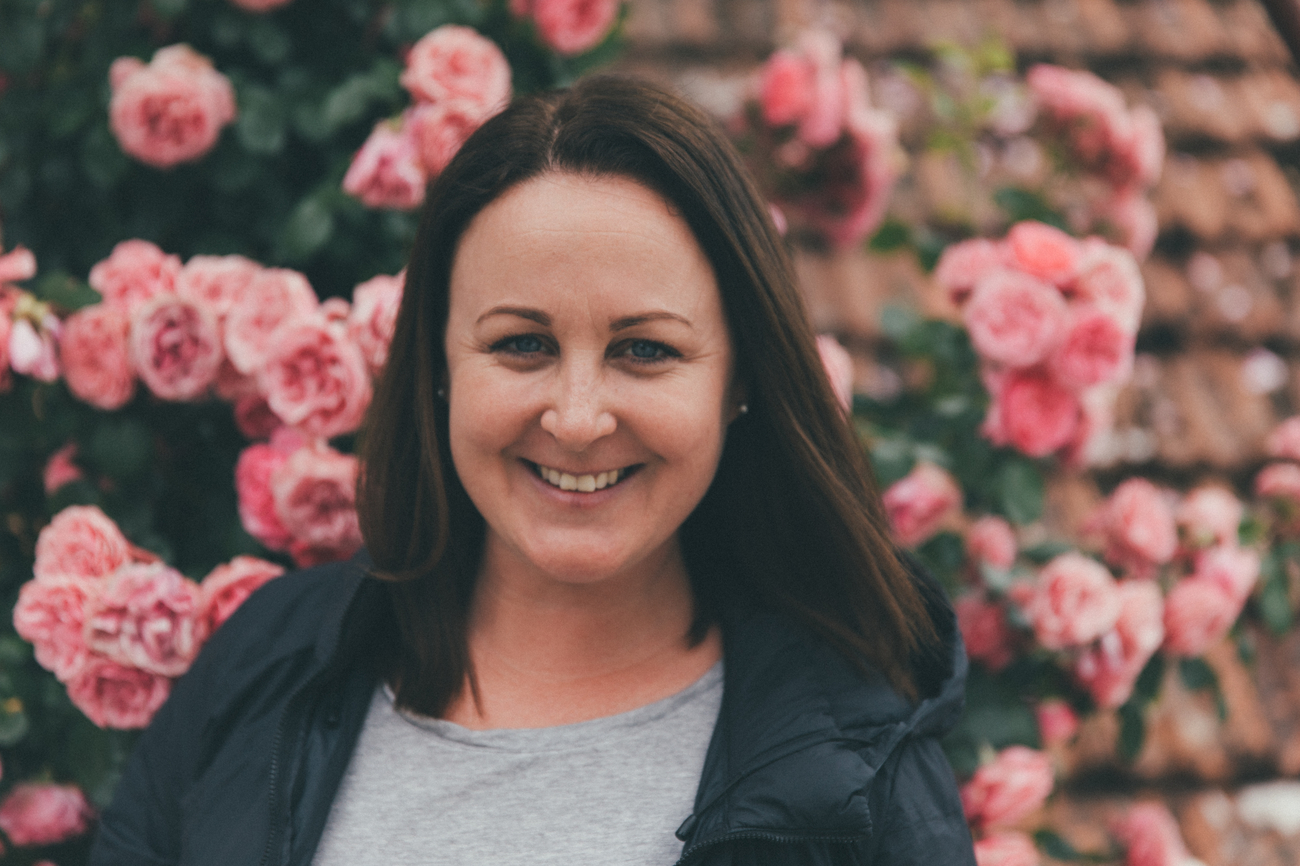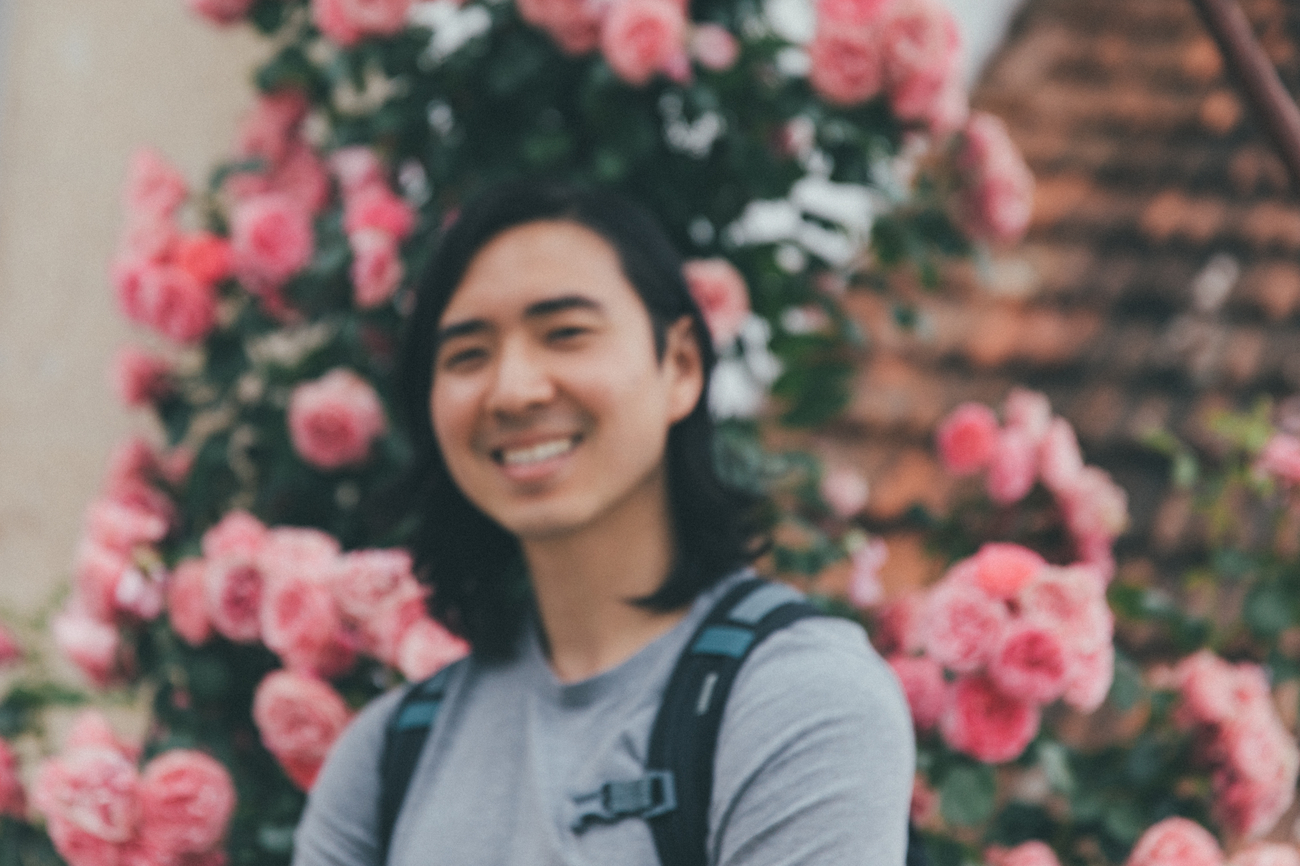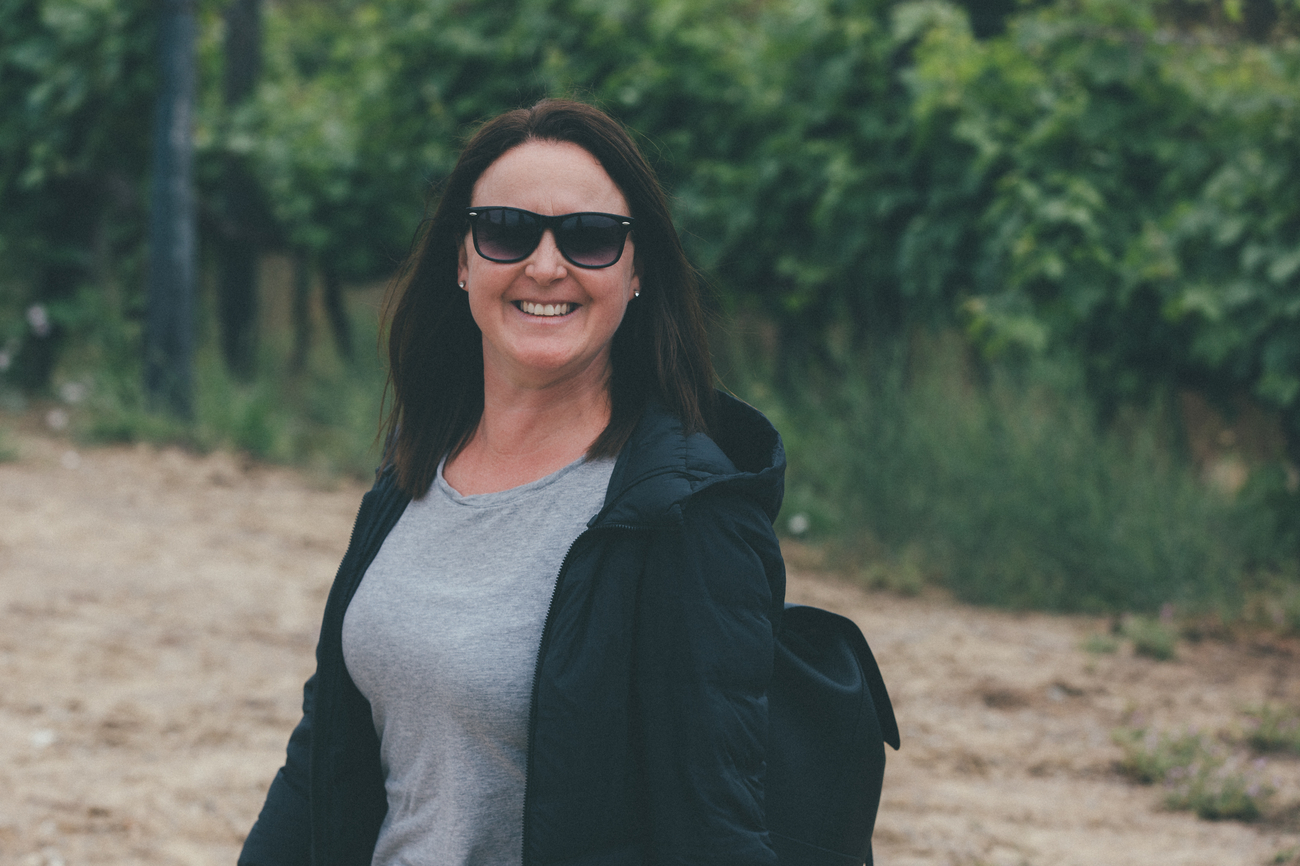 Holy snap I just fell asleep again and my body lunged forward and my head slammed into the computer. Okay I will continue writing some other time. Good bye.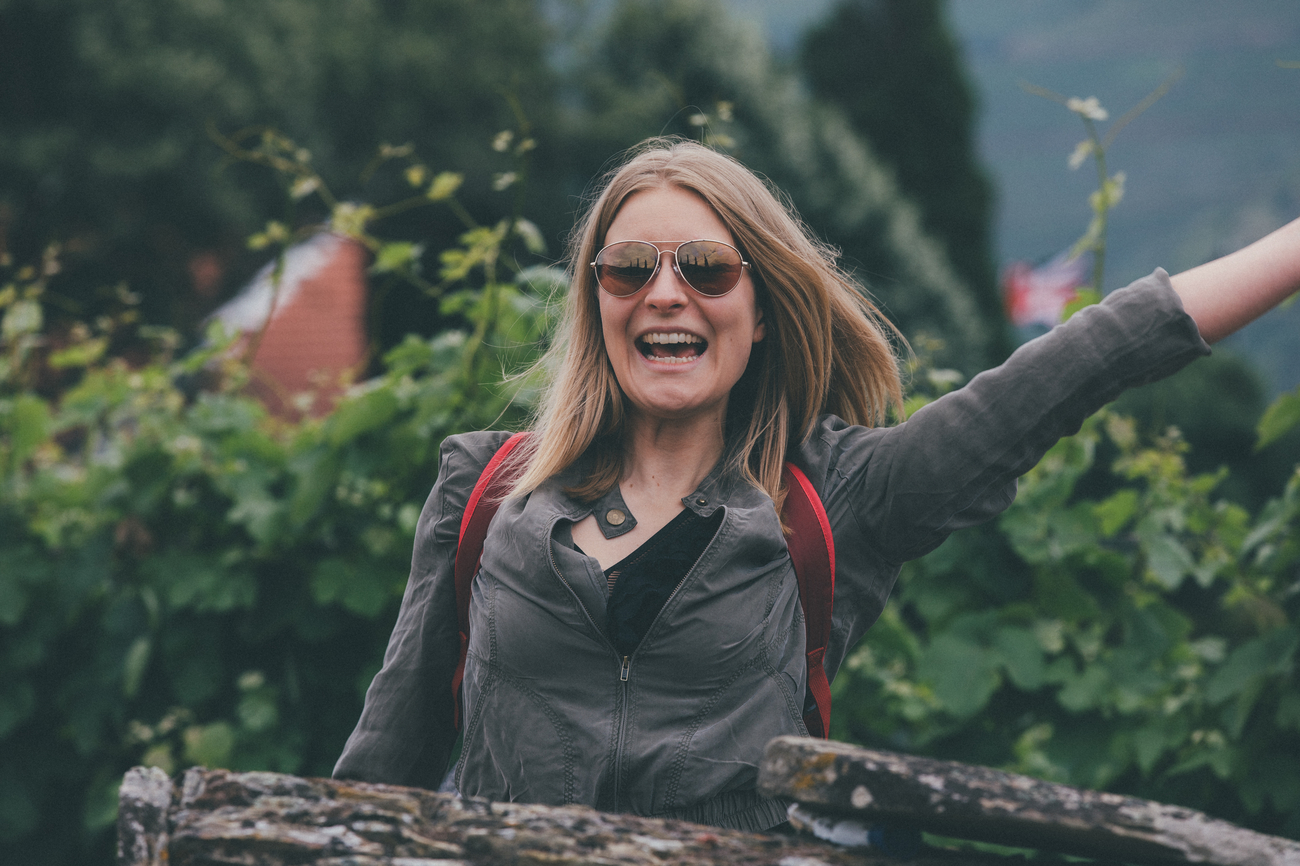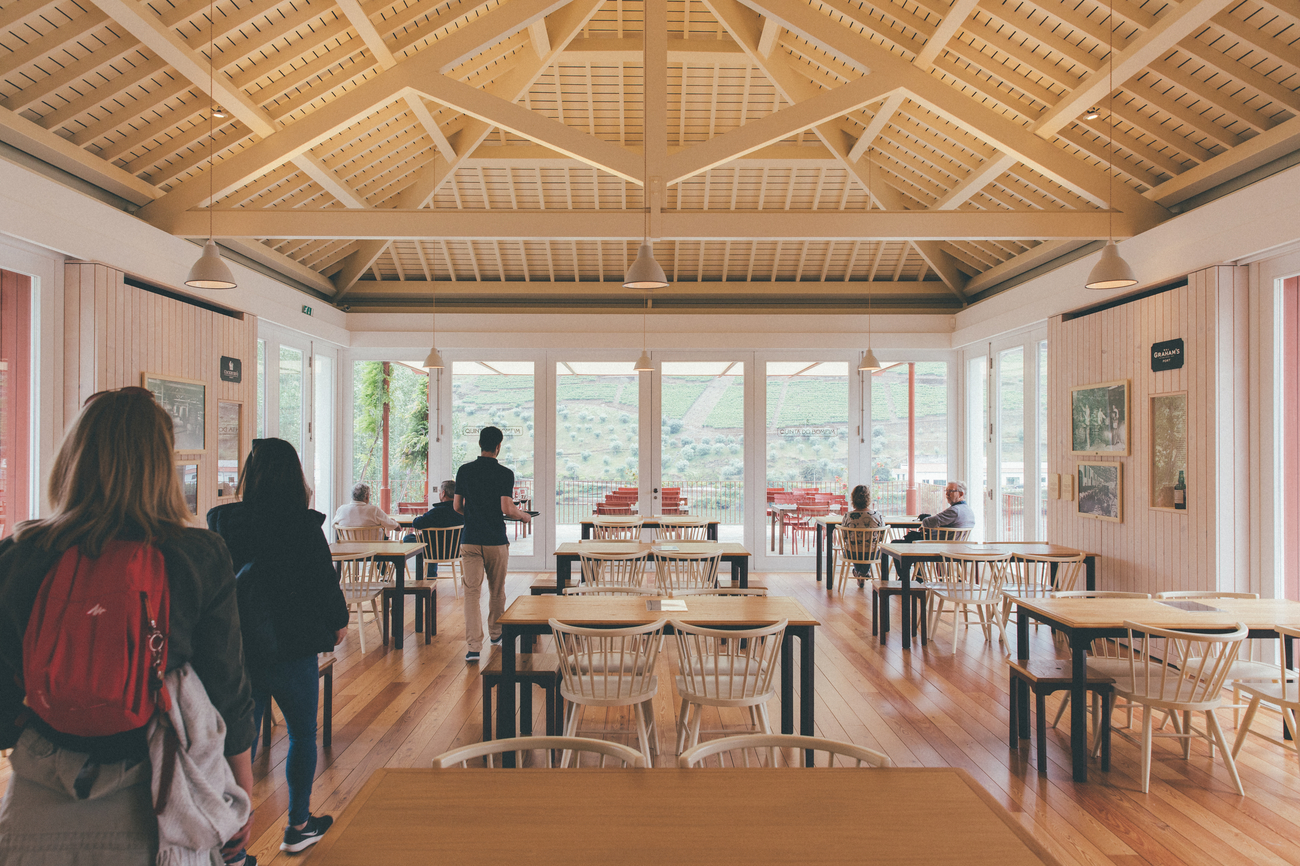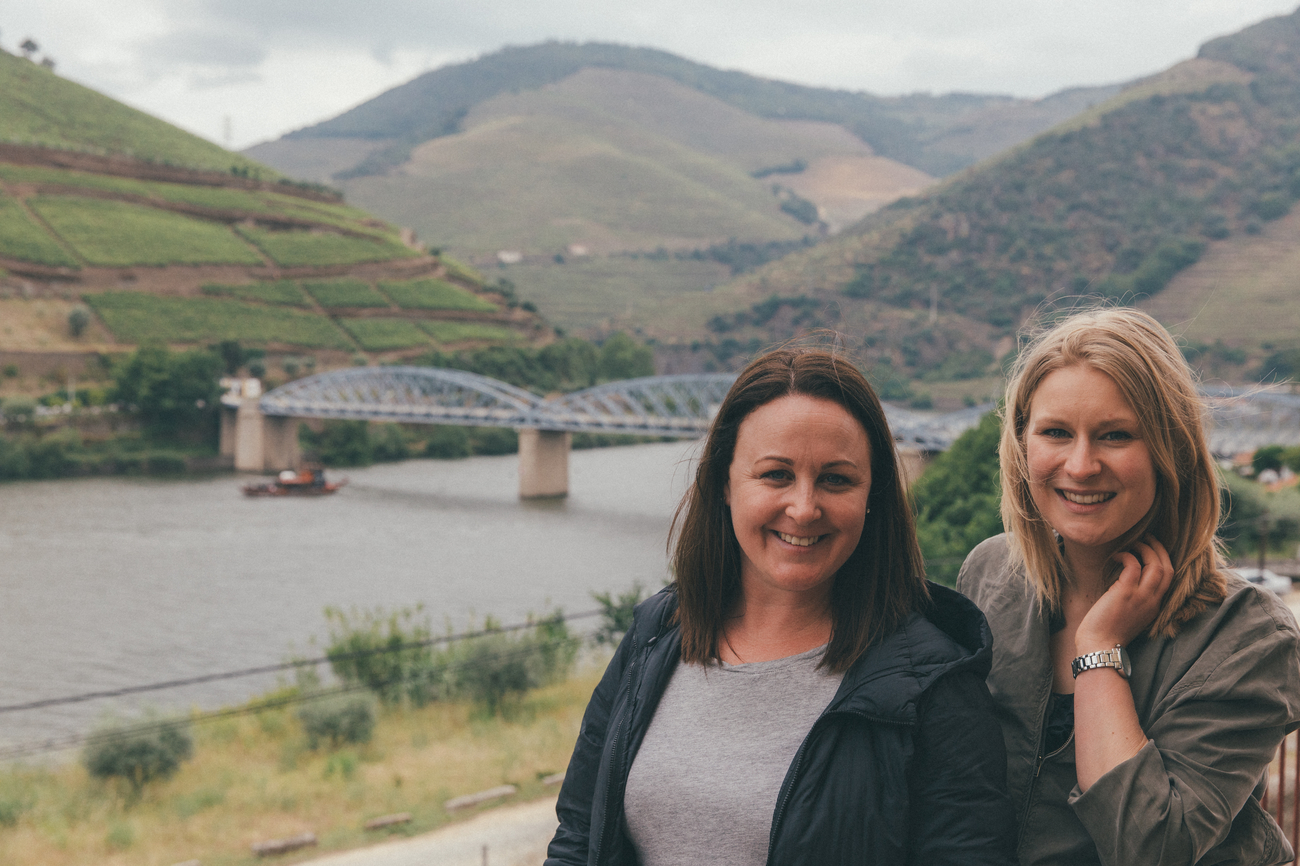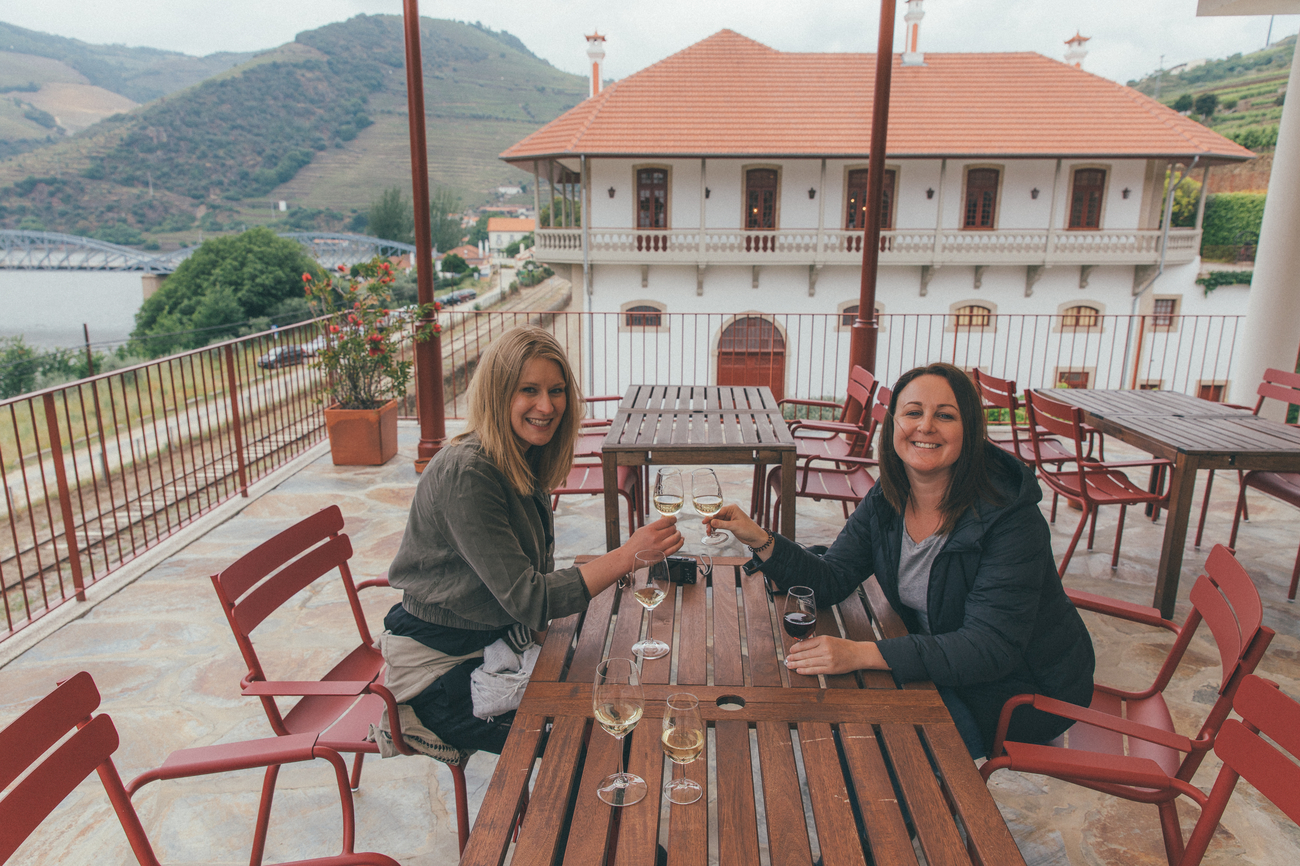 Ok back! I didn't rest but I ate some pineapples.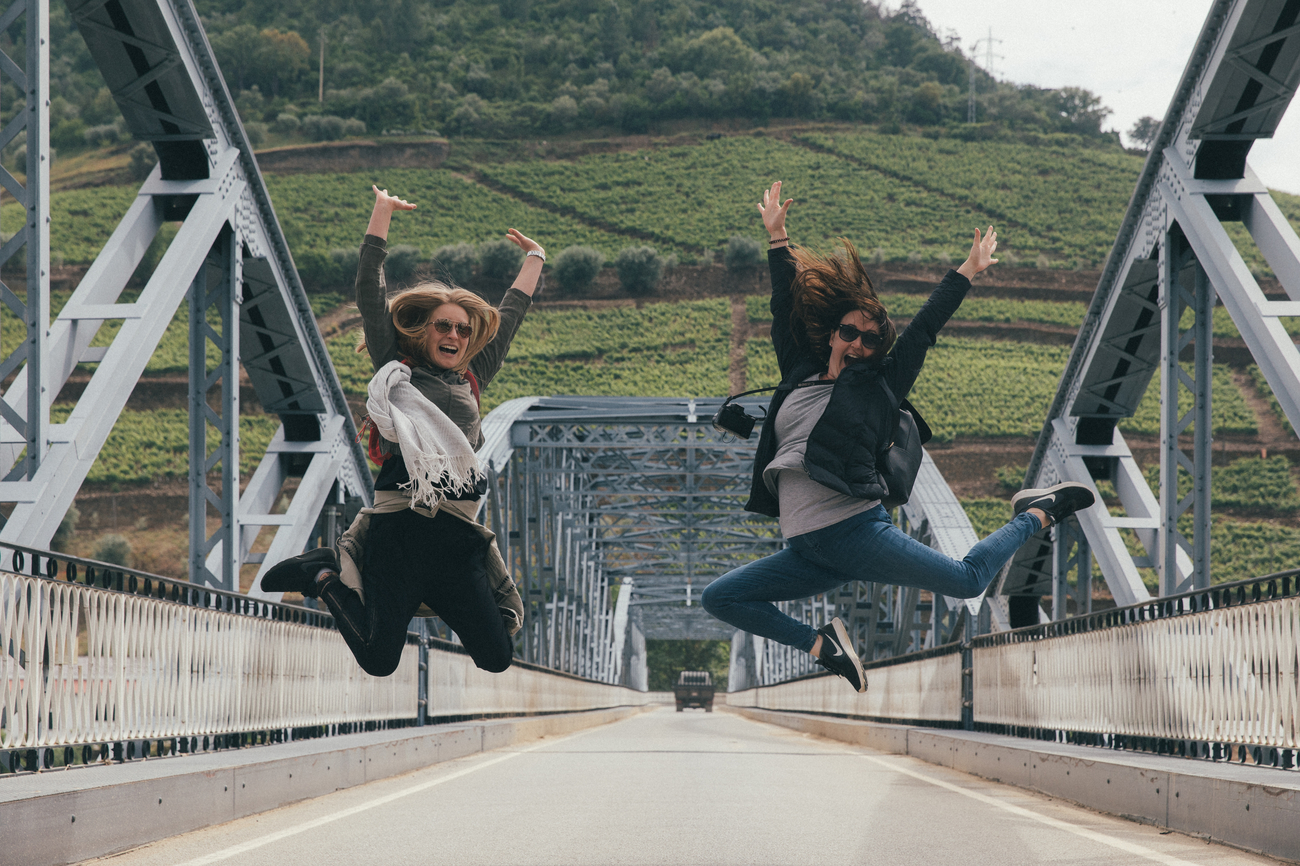 Here are multiple attempts at a jump shot.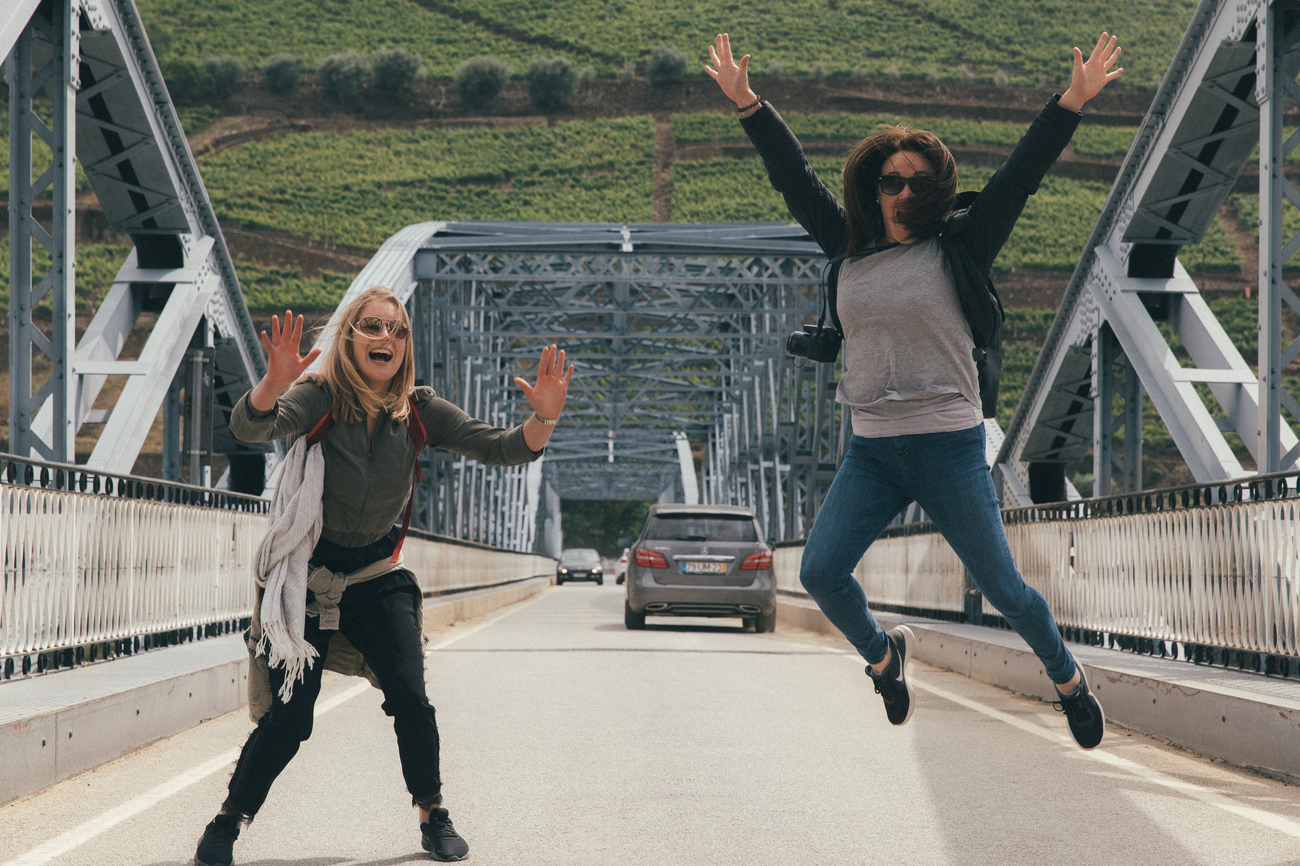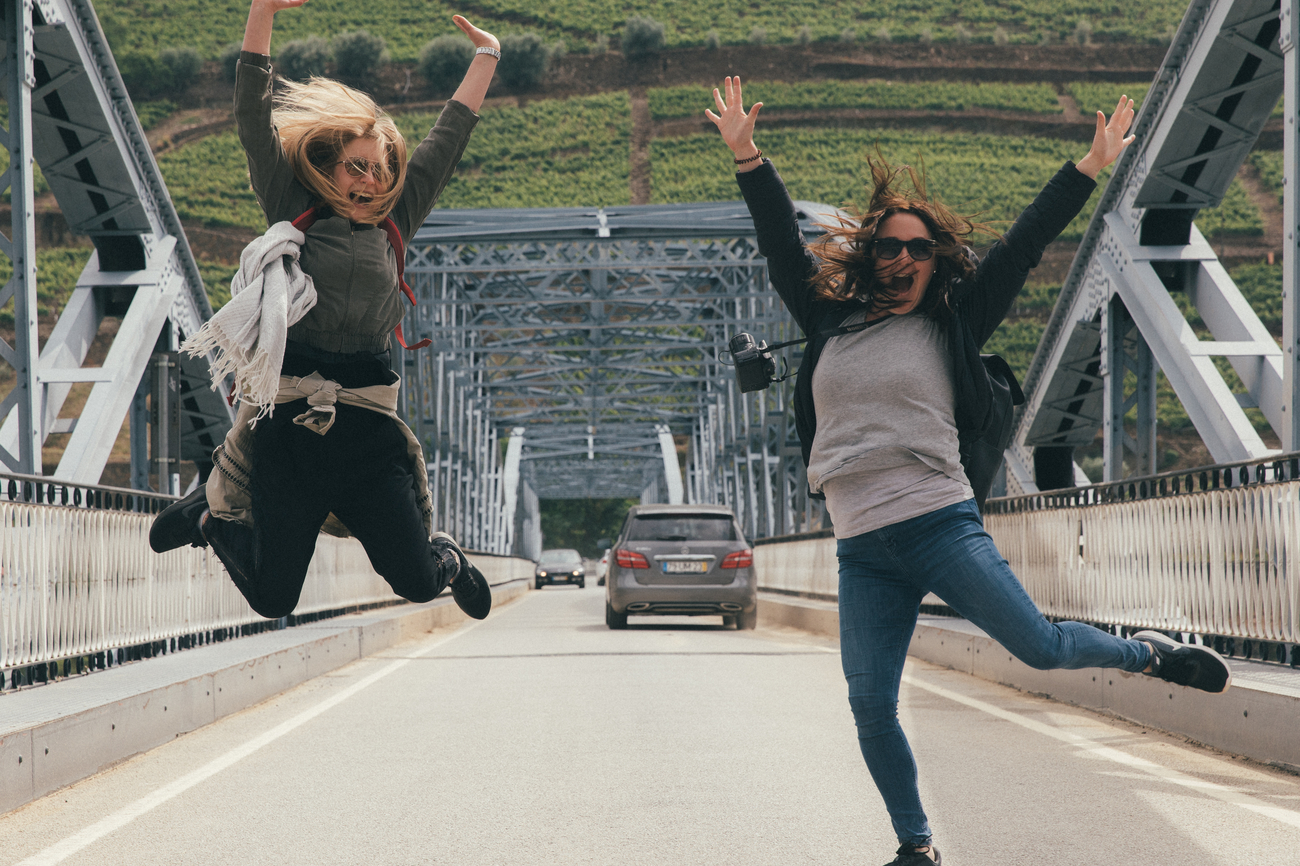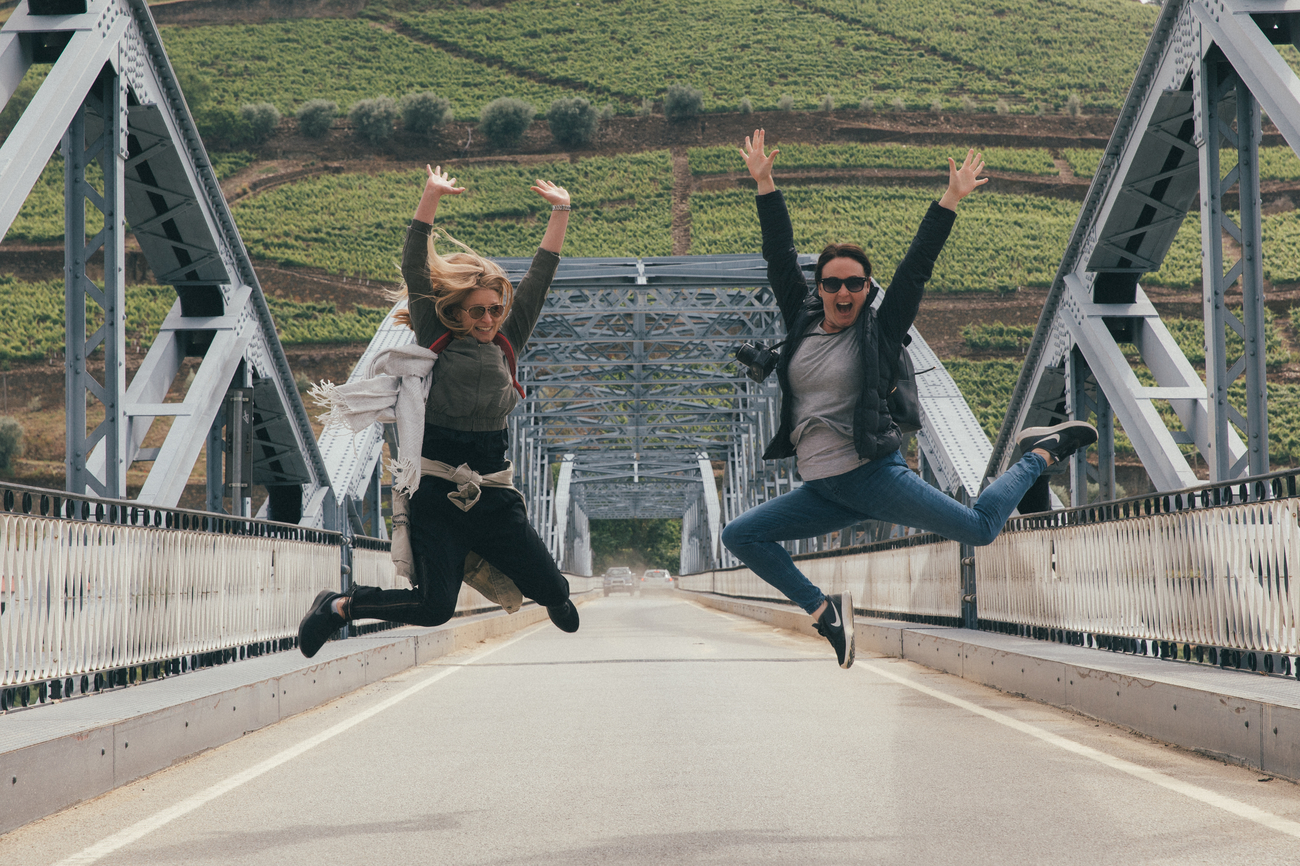 Success!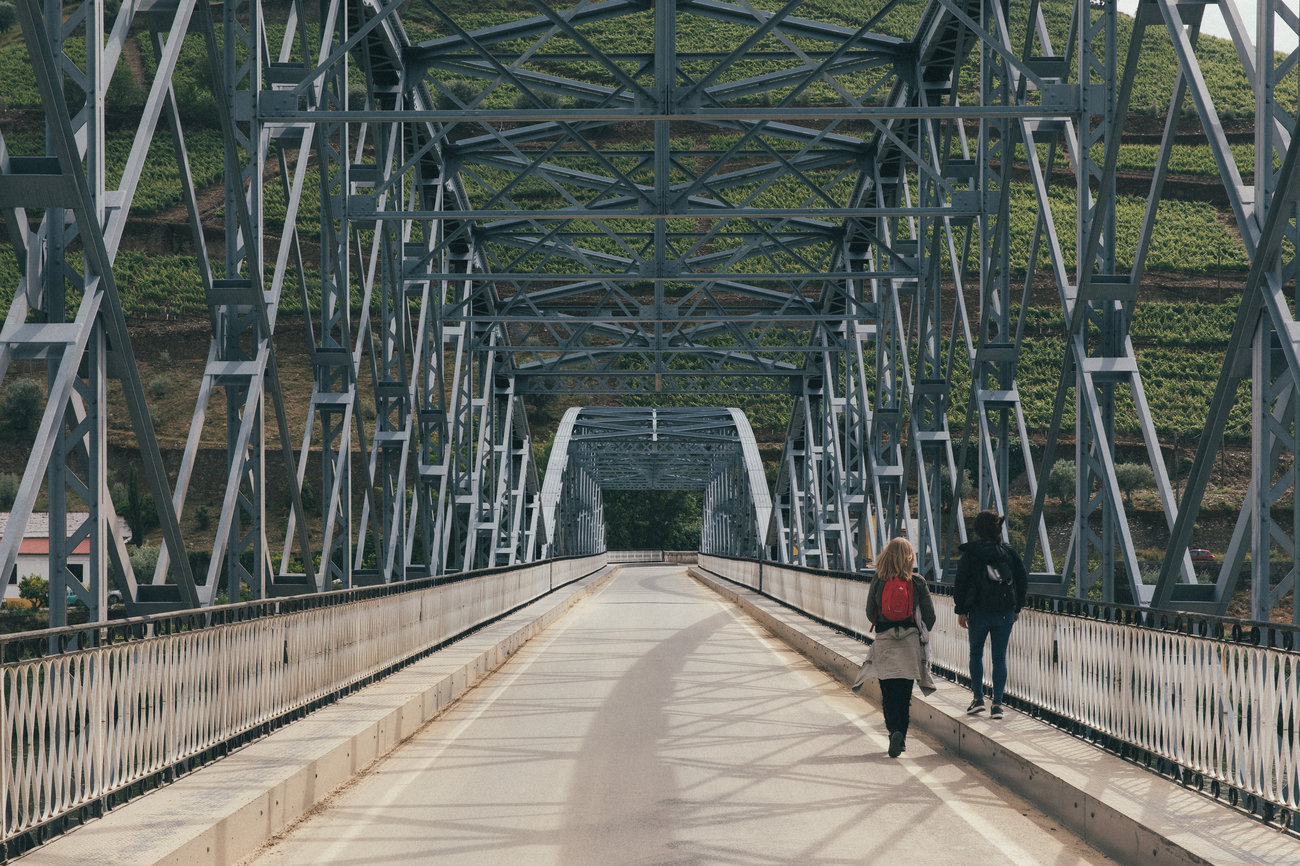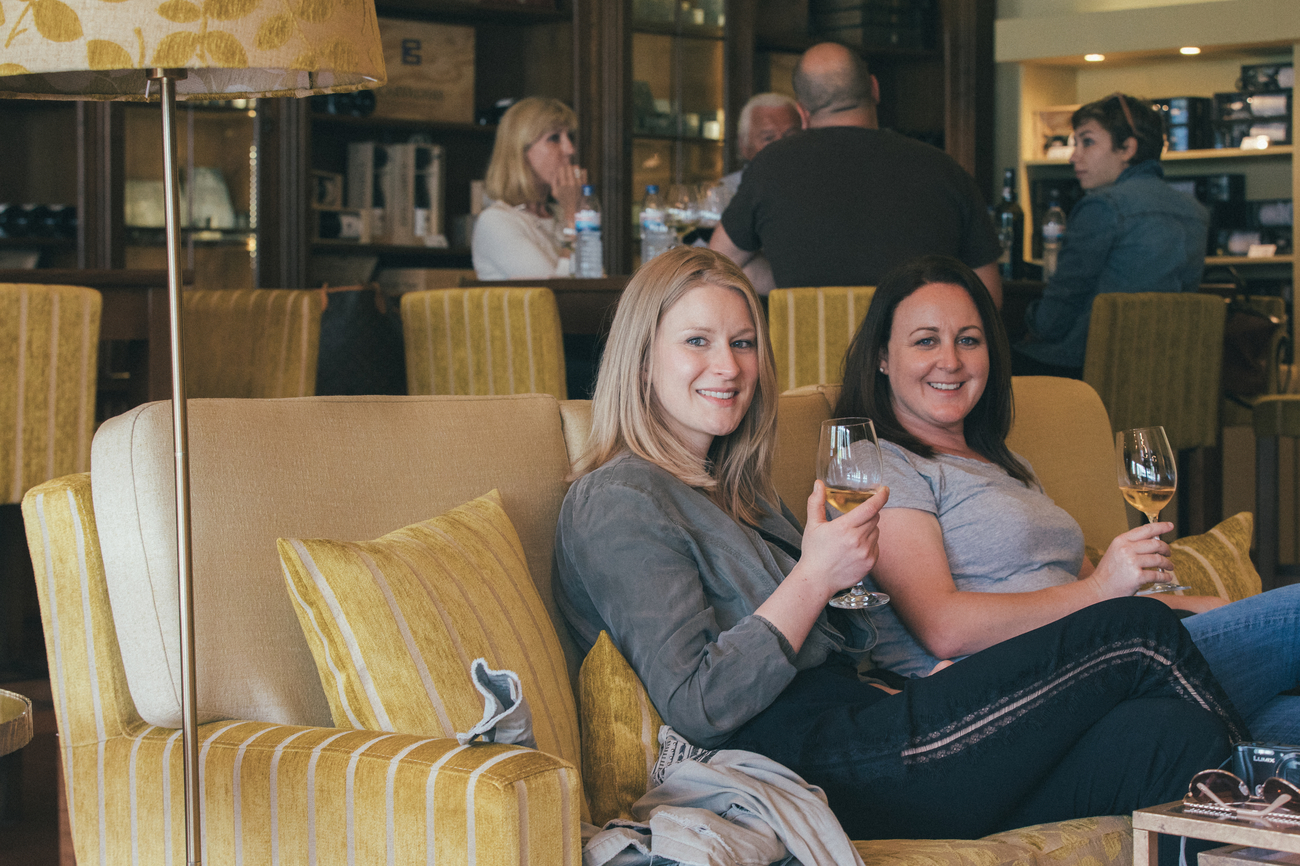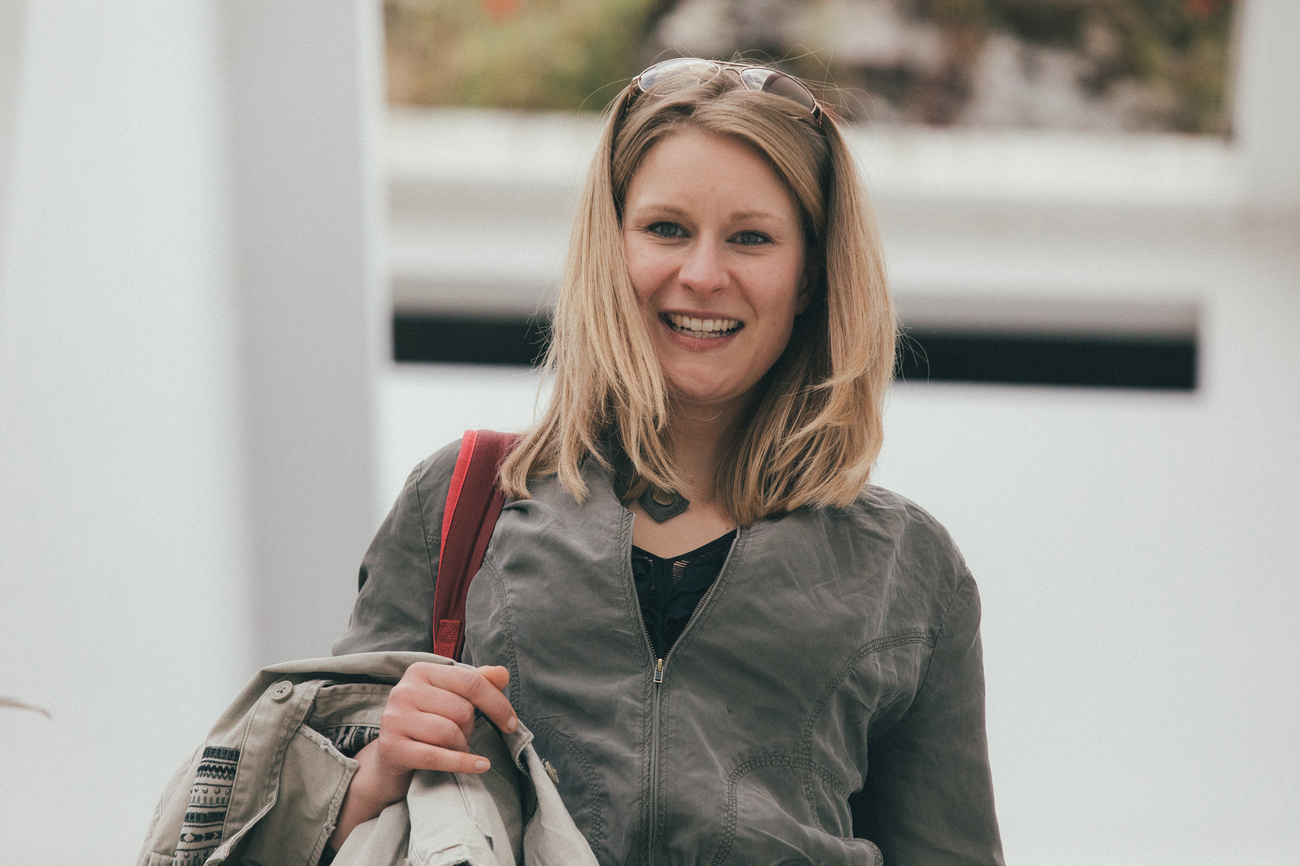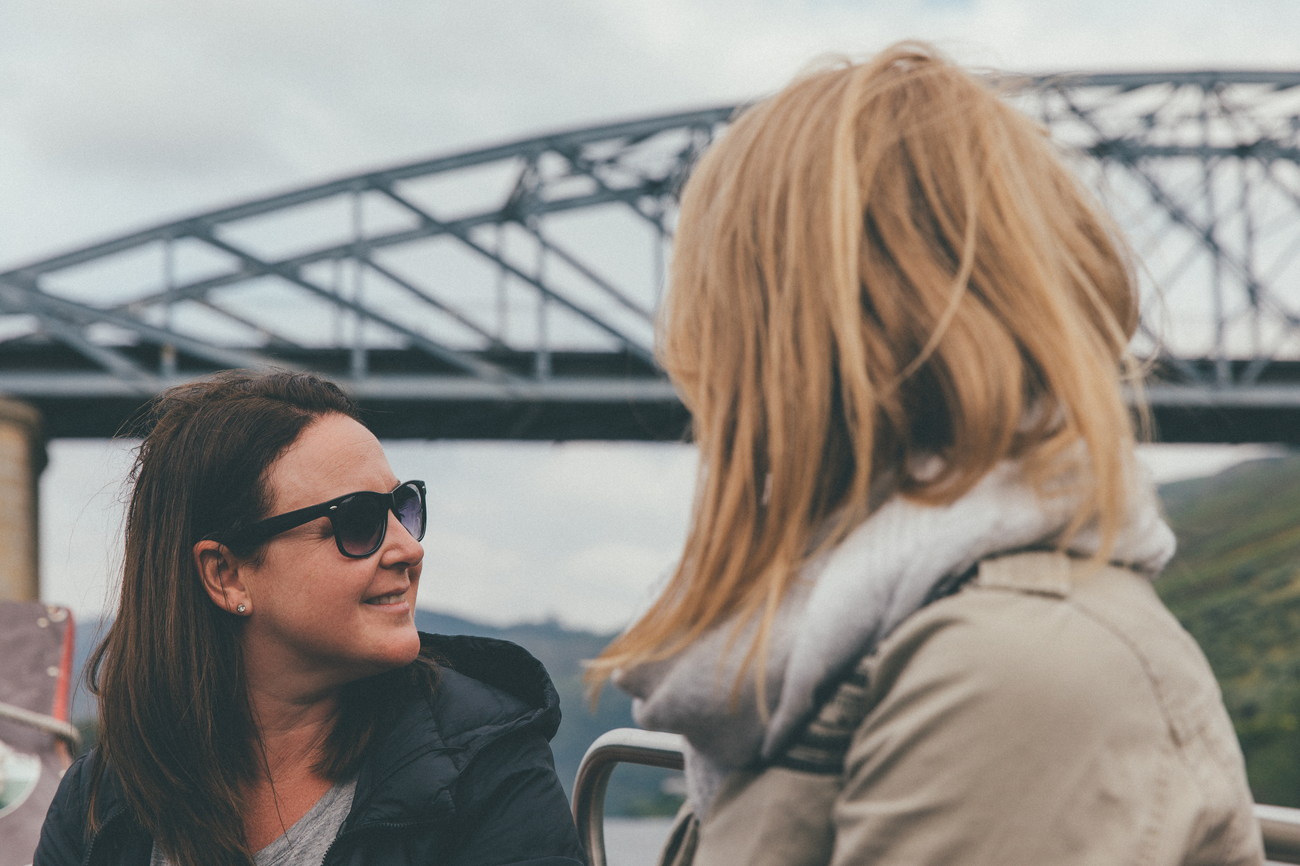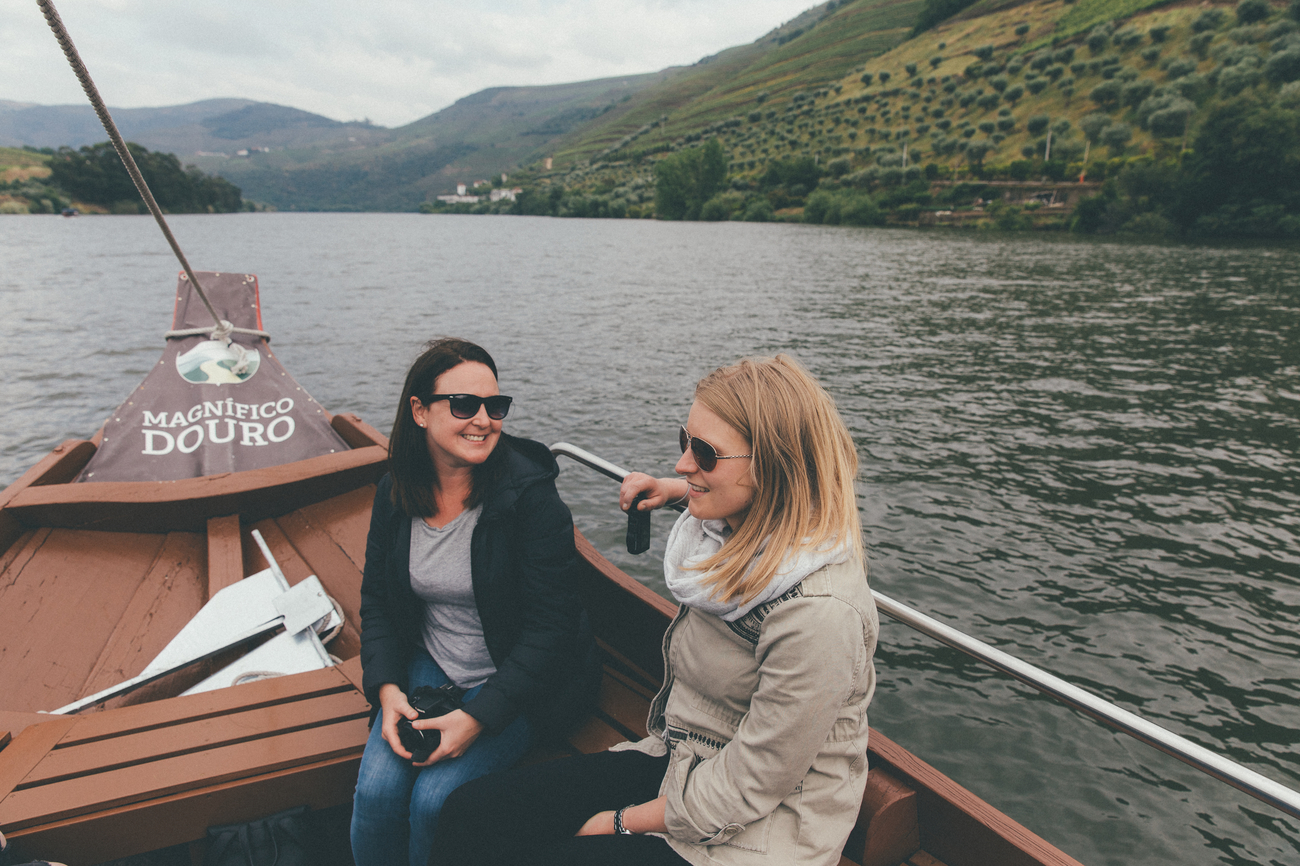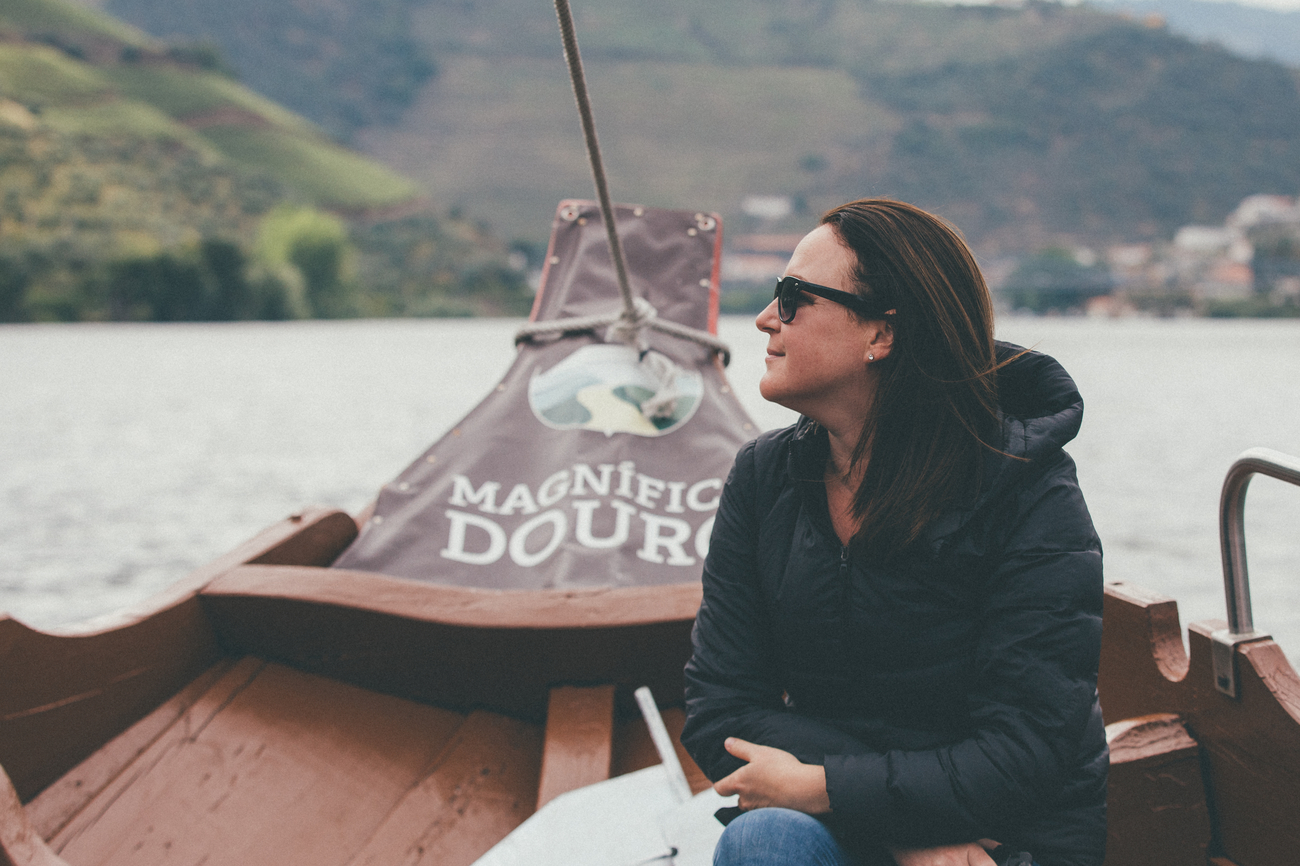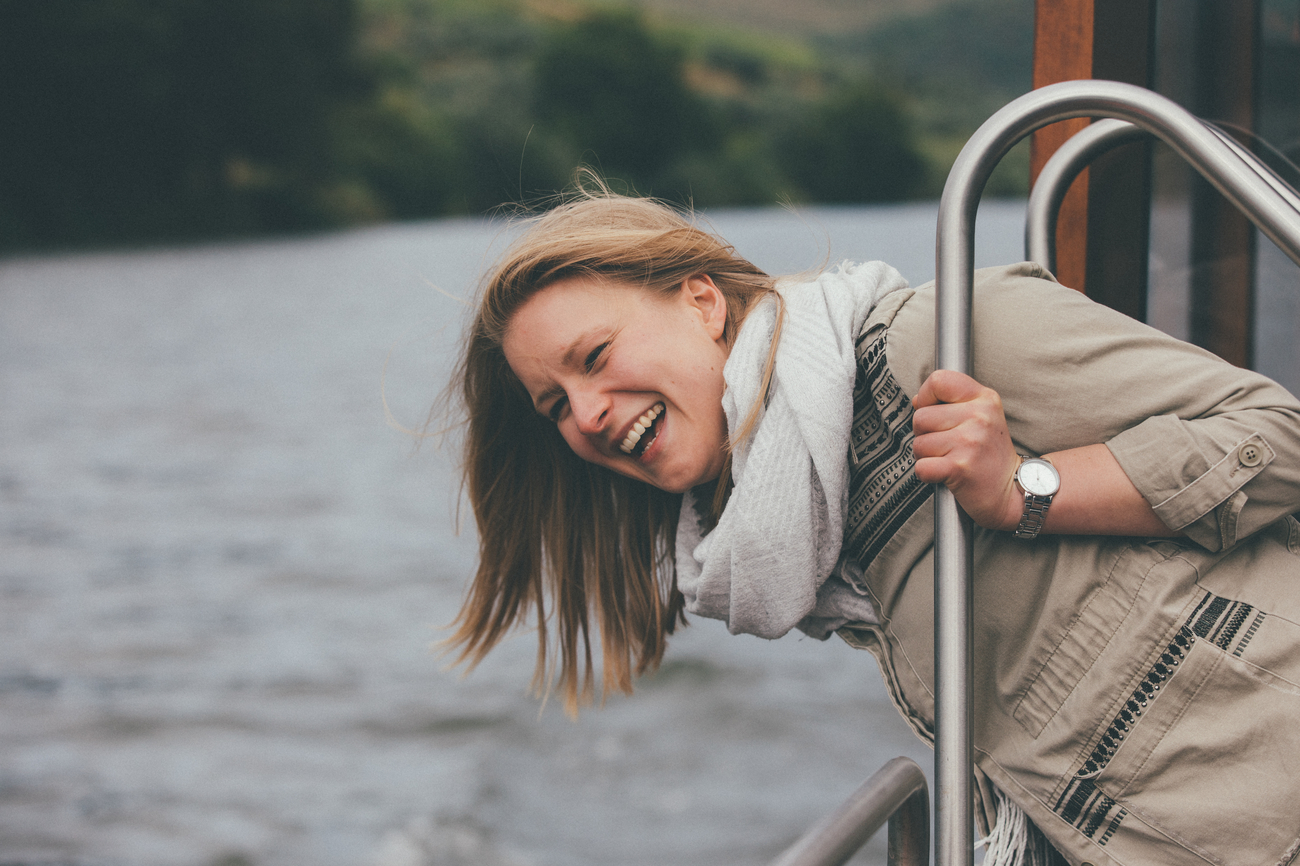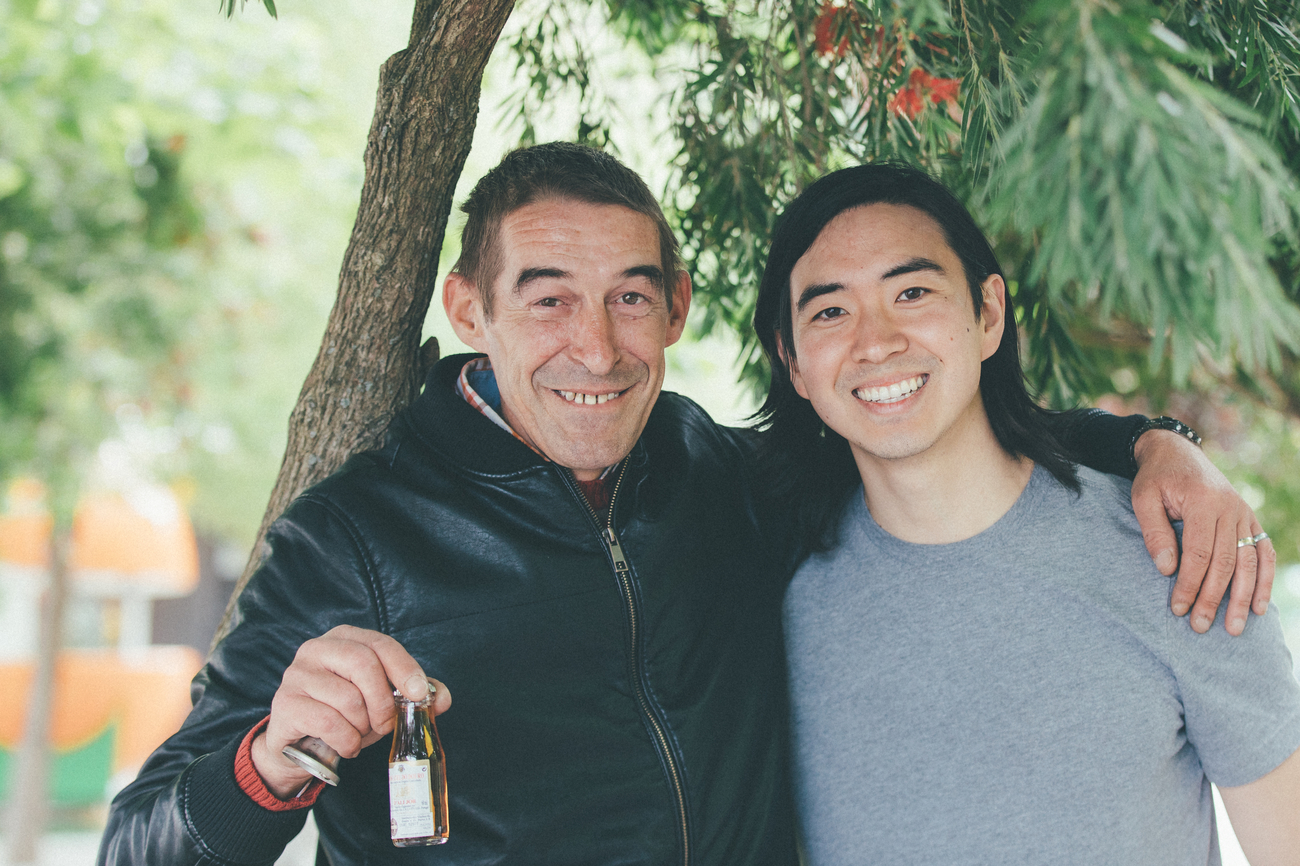 So, this guy told me his name but I forgot it because I'm an asshole. He was selling souvenirs outside and – when walking past his booth – I decided to look at his magnets (because I collect them). However, we were going to be tardy for our boat ride, so I told him I would come back later. I think he thought I was making an excuse not to buy anything. In any case, after our boat ride, I went back to look at his magnets. He was so happy that I came back that he gave me a mini-bottle of wine. Very cool guy. I'm glad I got a picture with him.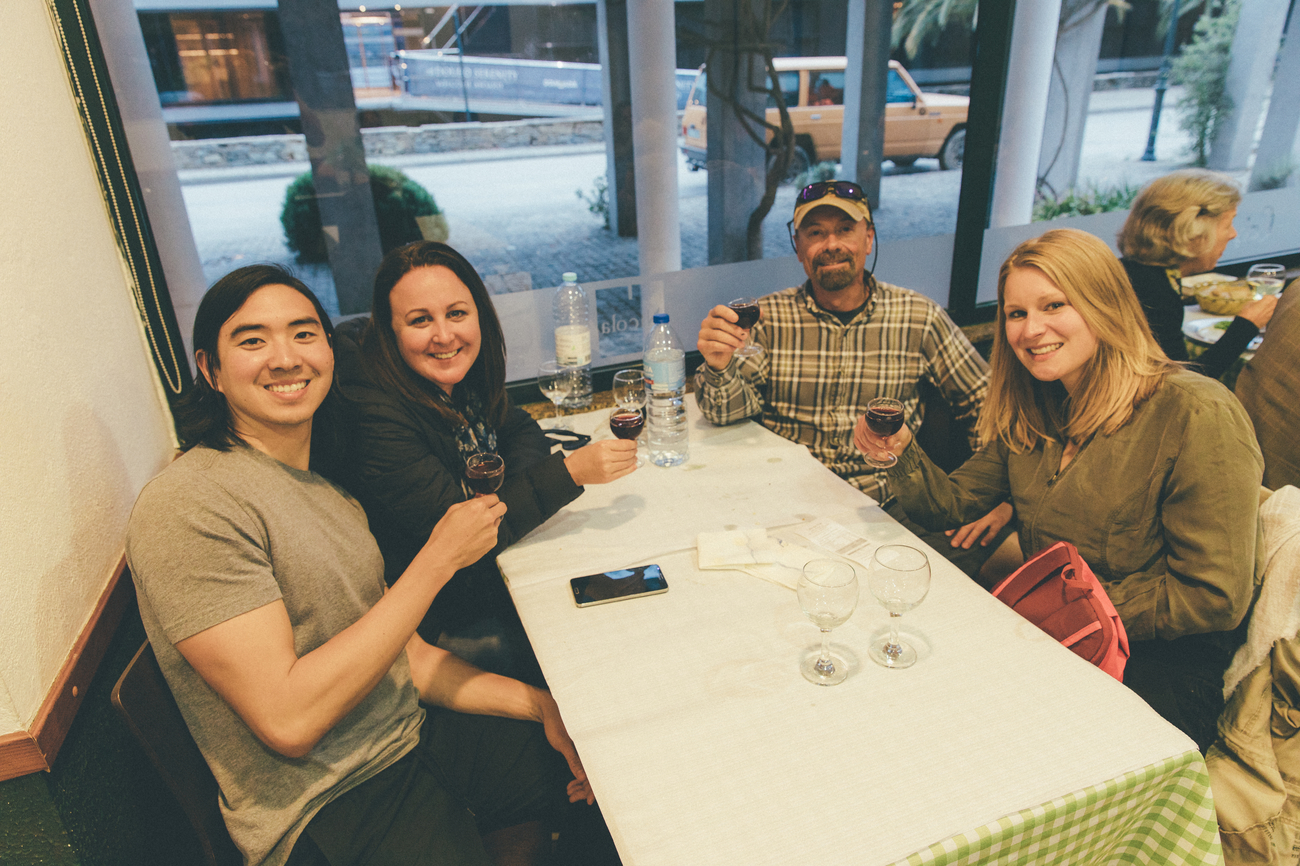 Wow I'm a horrible human being because I also forgot his name. I think it was Rich or something closer to John. We met him on our boat ride and invited him to dinner with us afterward. Really nice guy. Makes sense. He's Canadian.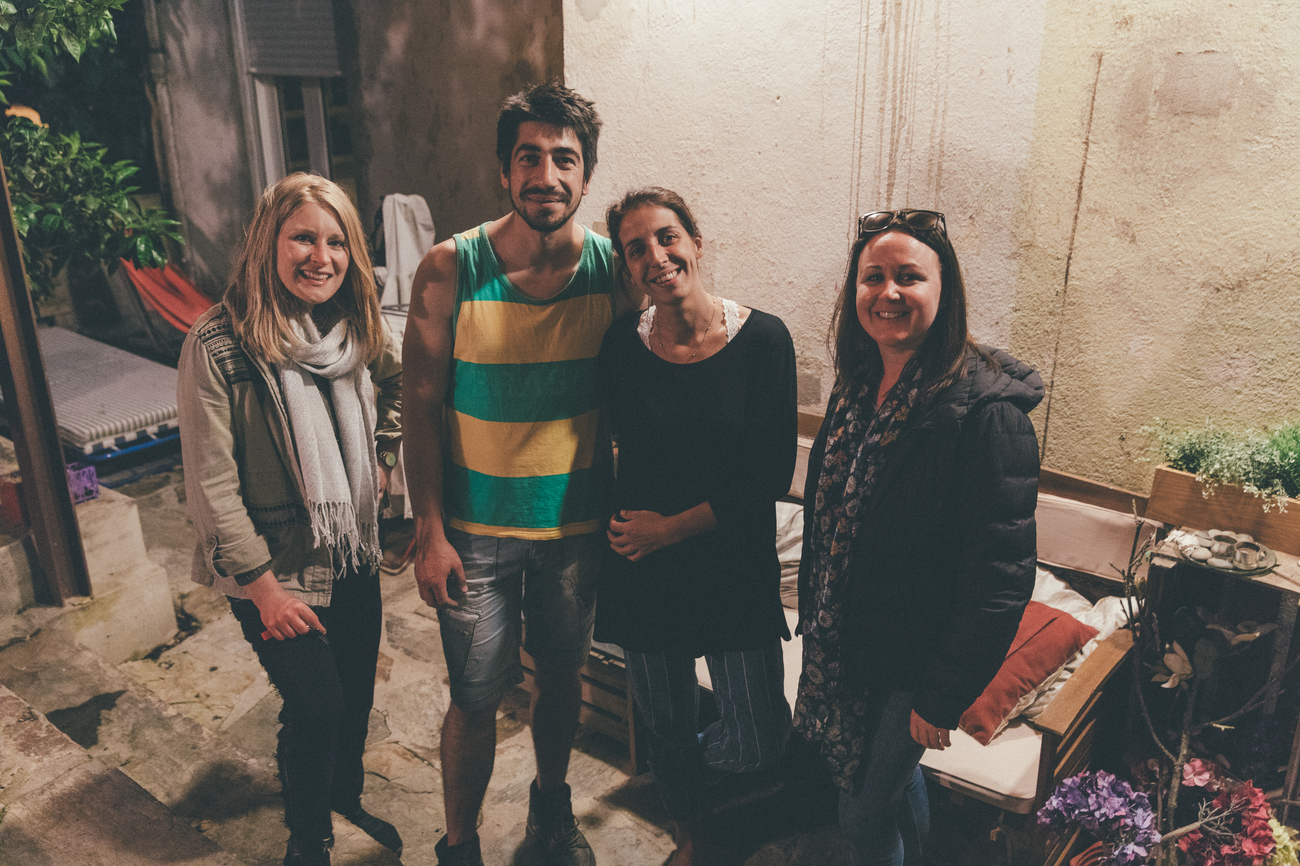 These lovely people are Rita and Pedro. They were the hosts of our accommodation, Casas Botelho Elias. They were so friendly and made our stay super wonderful. I had told Rita we would check-in at 6:00pm because I guess I'm a liar, but we actually arrived closer to 1:00pm. In any case, she was able to accommodate us and she spent precious time telling us everything we could do in Pinhão.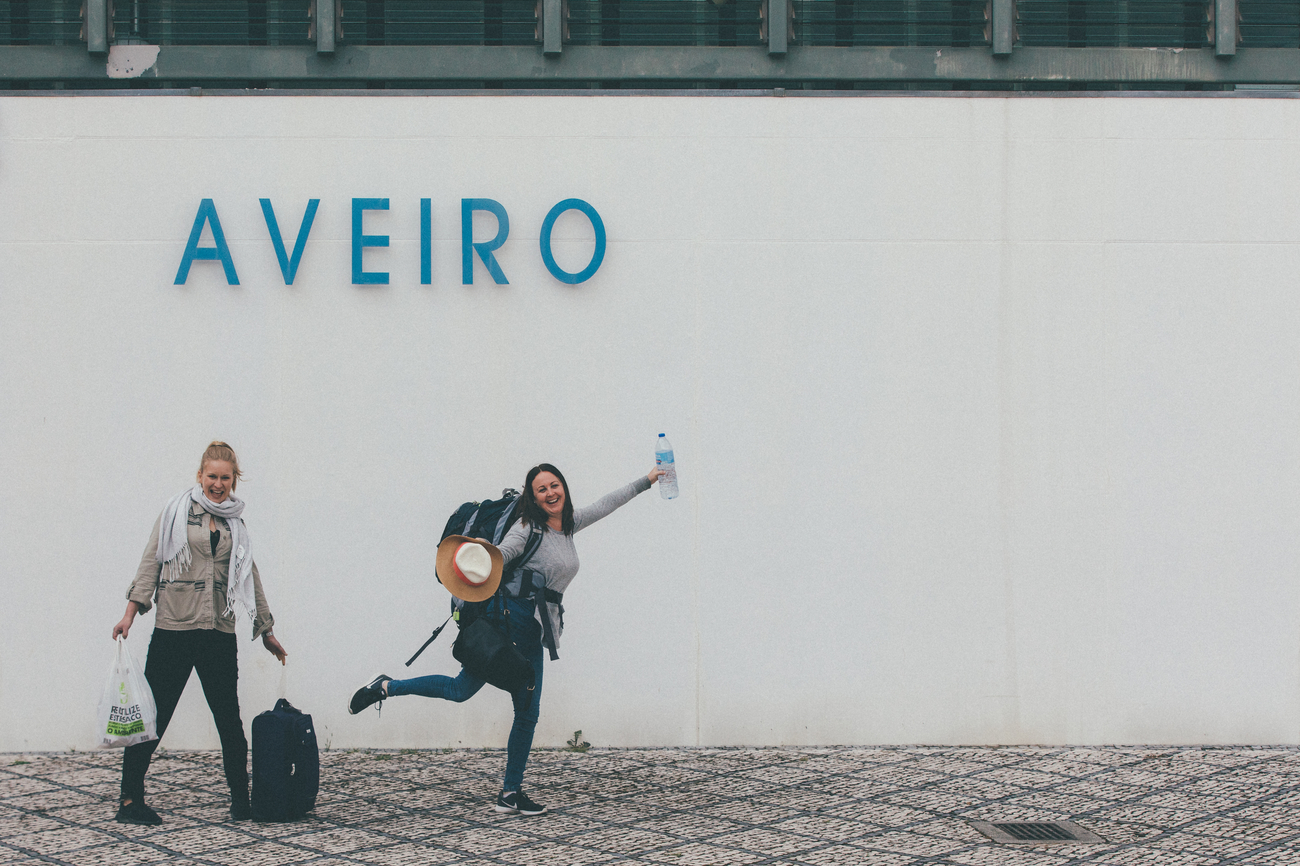 We've arrived in Aveiro!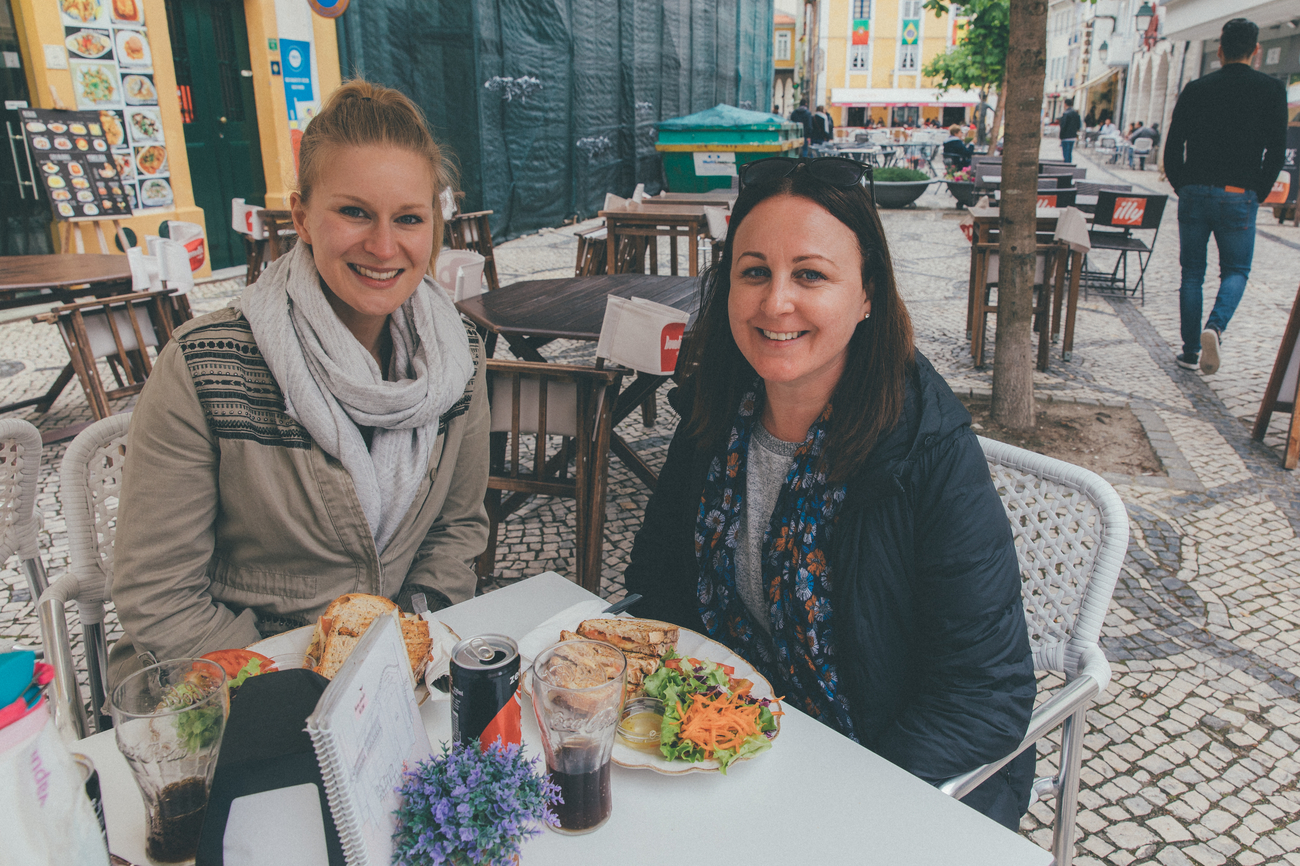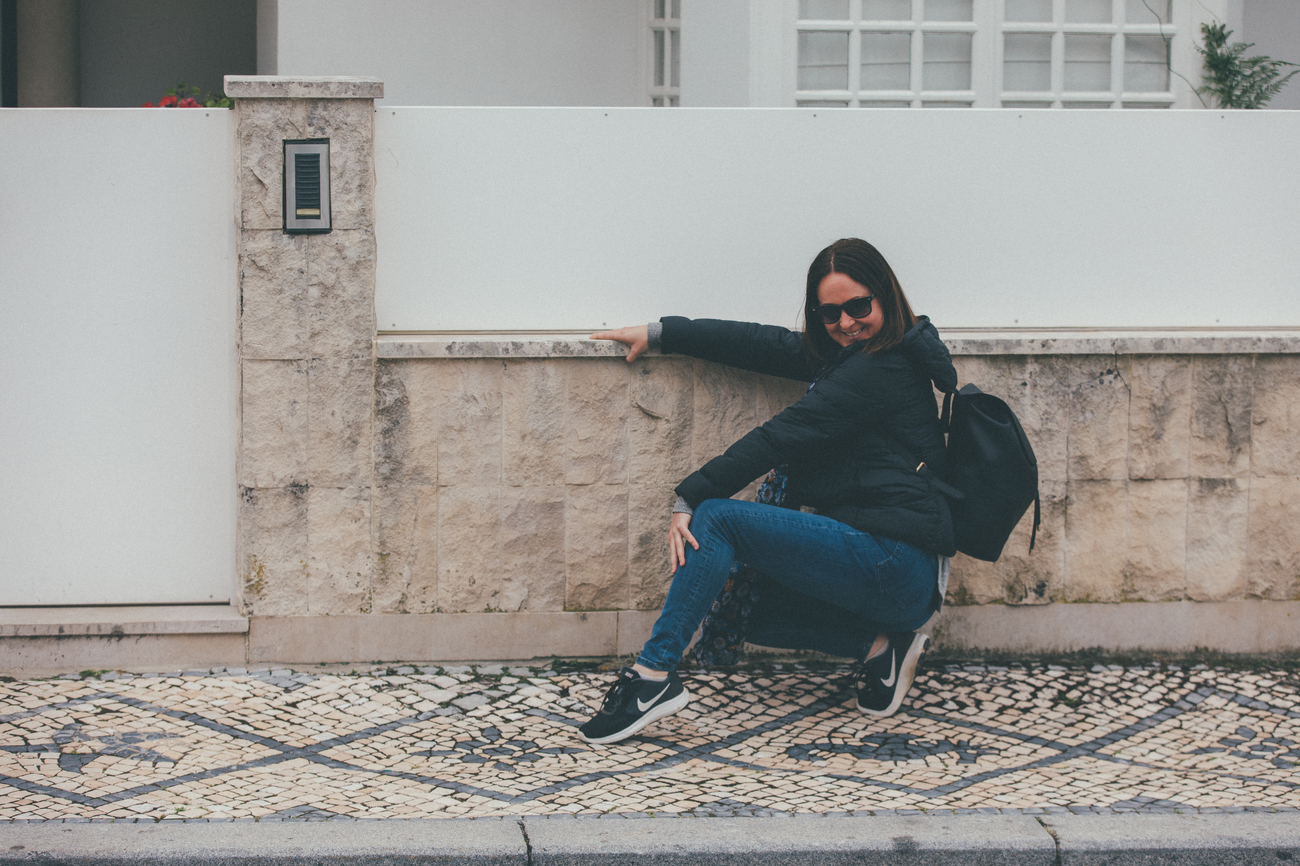 Ohh heeeey!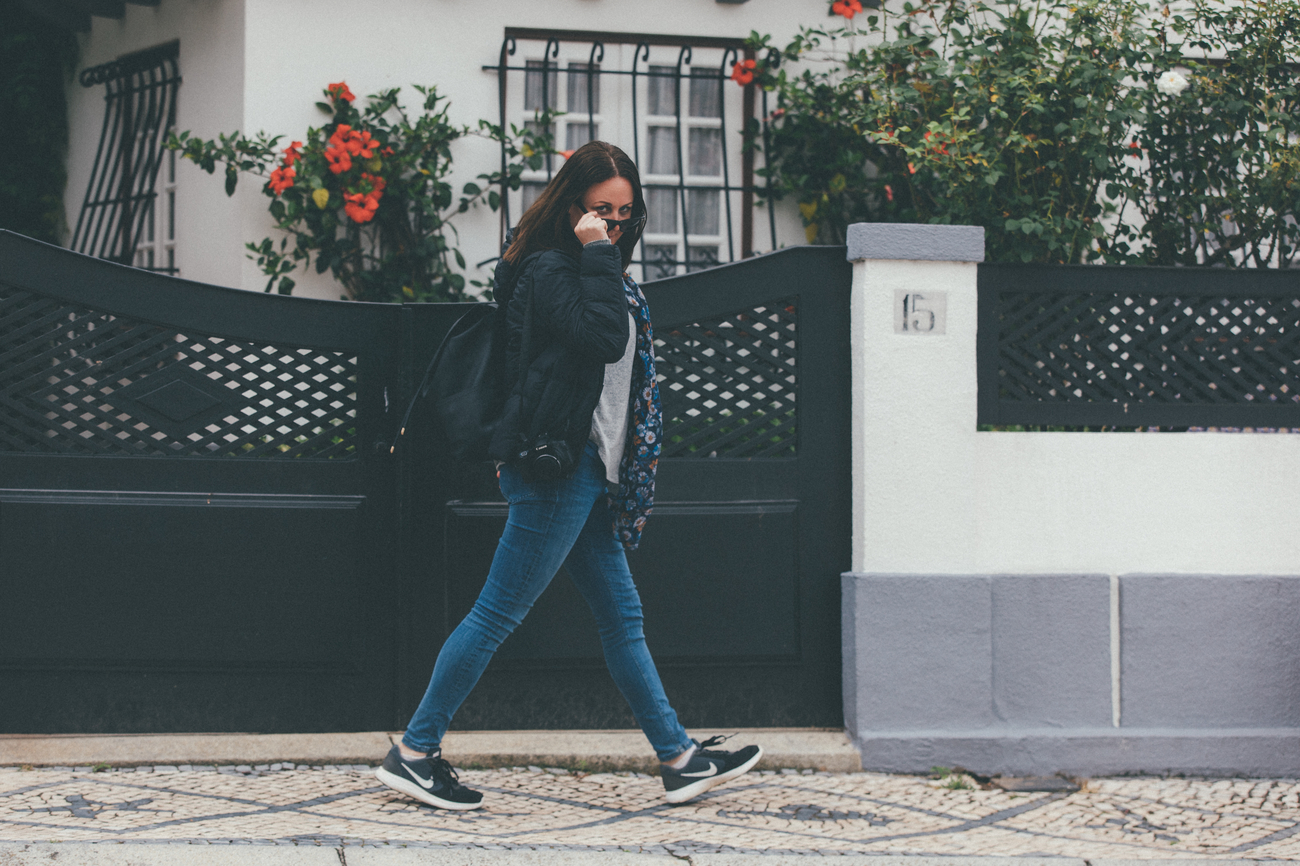 Ohh snap!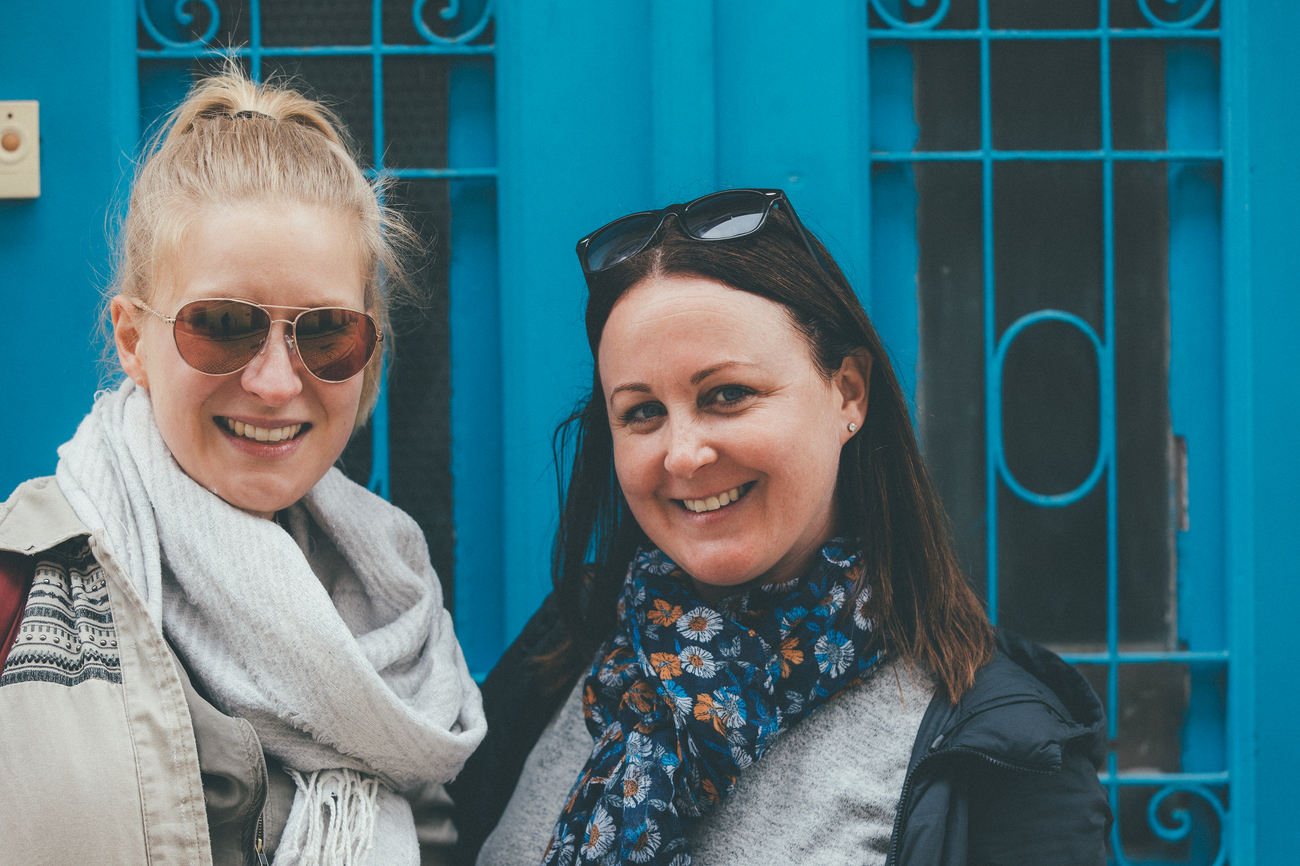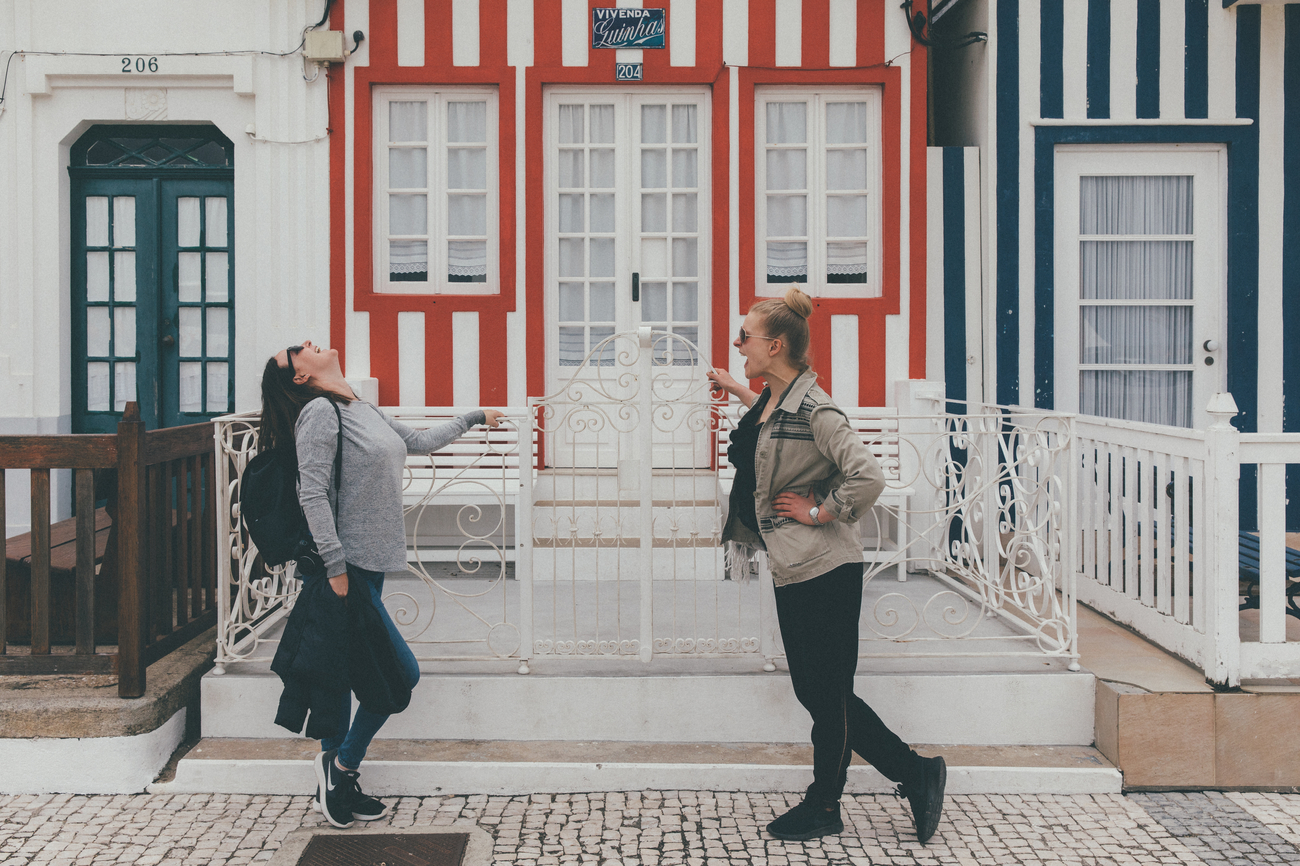 We have arrived in Costa Nova! This town is famous for having these beautifully striped homes.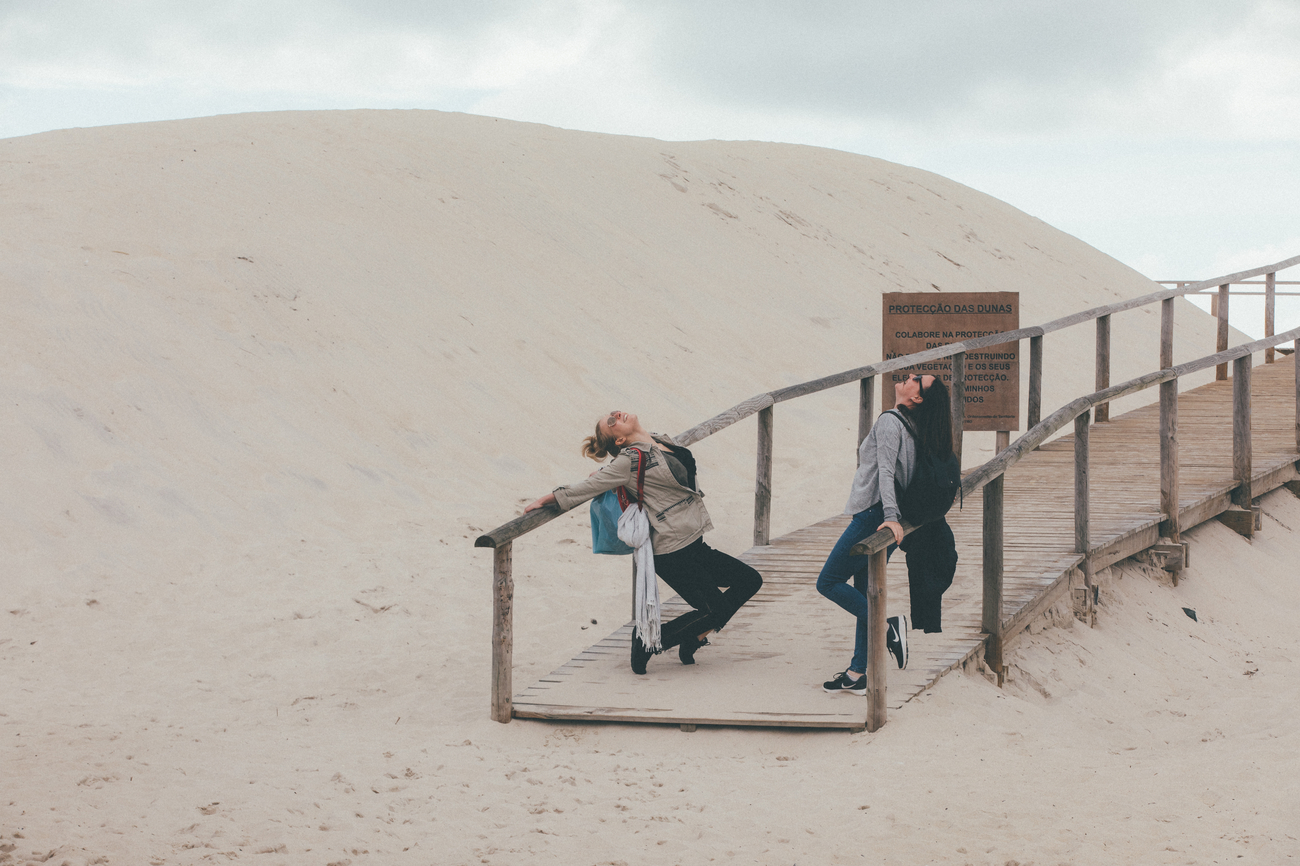 Get it girls. You'll see more of Emma and Peta in my other Portugal posts.