Belarus, nicknamed the 'Last Dictatorship in Europe,' was perhaps one of the most interesting countries I've traveled to. As of January 2018, it's possible to visit Belarus for up to five days without a visa if you fly into Minsk's National Airport. I seized the opportunity to visit a country that is frequented by very few, and I found the experience to be entirely worthwhile.
The Soviet Union is very much alive in Belarus, and visiting the KGB headquarters (now called the State Security Committee of the Republic of Belarus) felt less like a historical visit and much more like a visit to a very much operational KGB headquarters. I tried taking a few photos, and a military personnel came out and gave me a very stern look. Soviet Union flags are ubiquitous throughout the city of Minsk, and large statues of the symbols of the Soviet Union are erected and preserved in the underground metro stations. And, from what my Belarusian friend, Varvara, told me, speaking the Belarusian language is highly discouraged and one who speaks it is seen as a fascist. Though she said that some Belarusians have been trying to revive it, it is nevertheless a dying language. The language spoken among Belarusians is Russian.
Having spoken to many young Belarusians, what I learned is that the majority of them are unhappy with the government and have a desire to leave the country. They make so little that it is impossible to live a decent life.
I do have to say, though, that Minsk is one of the cleanest cities I have ever been to. I didn't find a single piece of trash on the ground during my entire visit!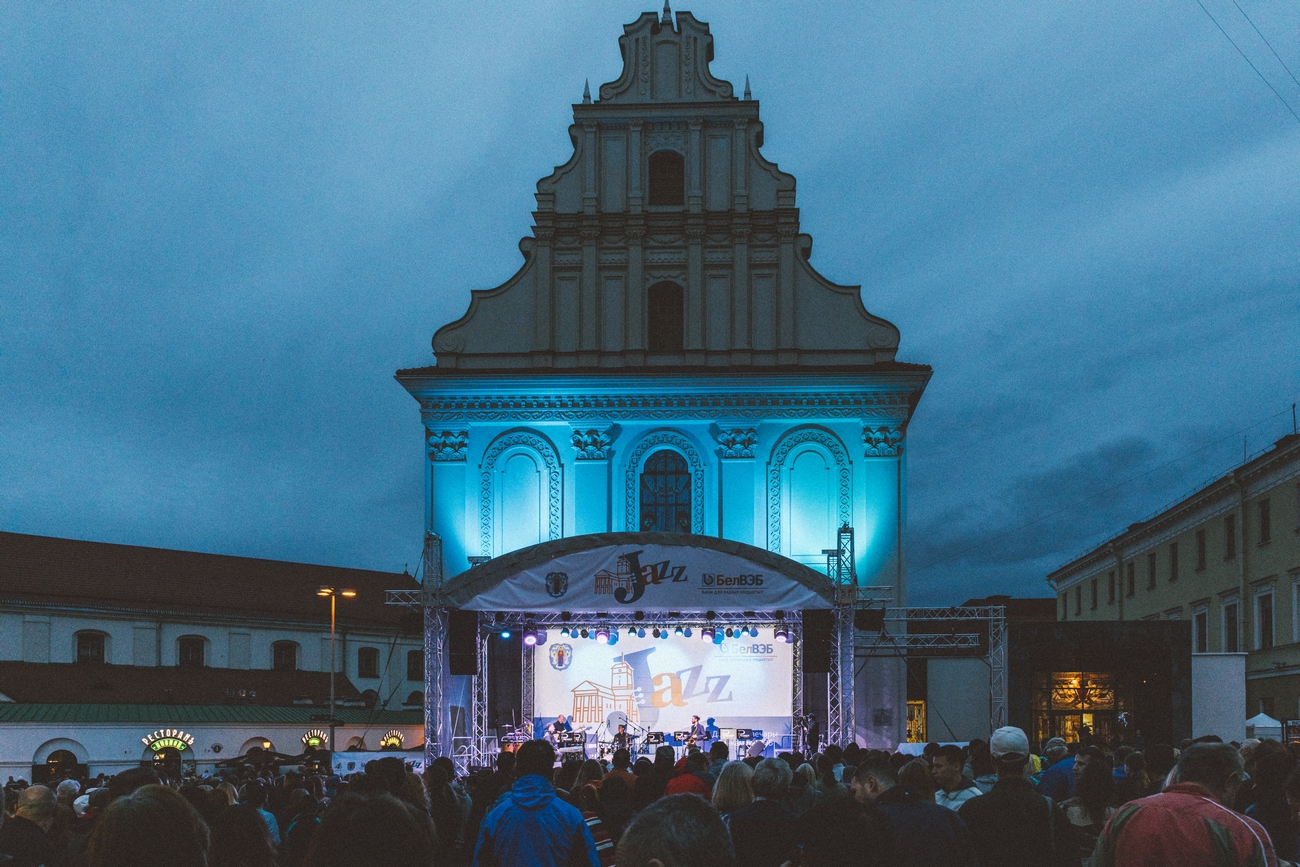 As soon as I arrived to Minsk, I passed a Jazz festival on my way to my Airbnb! I had to check it out. It was magical.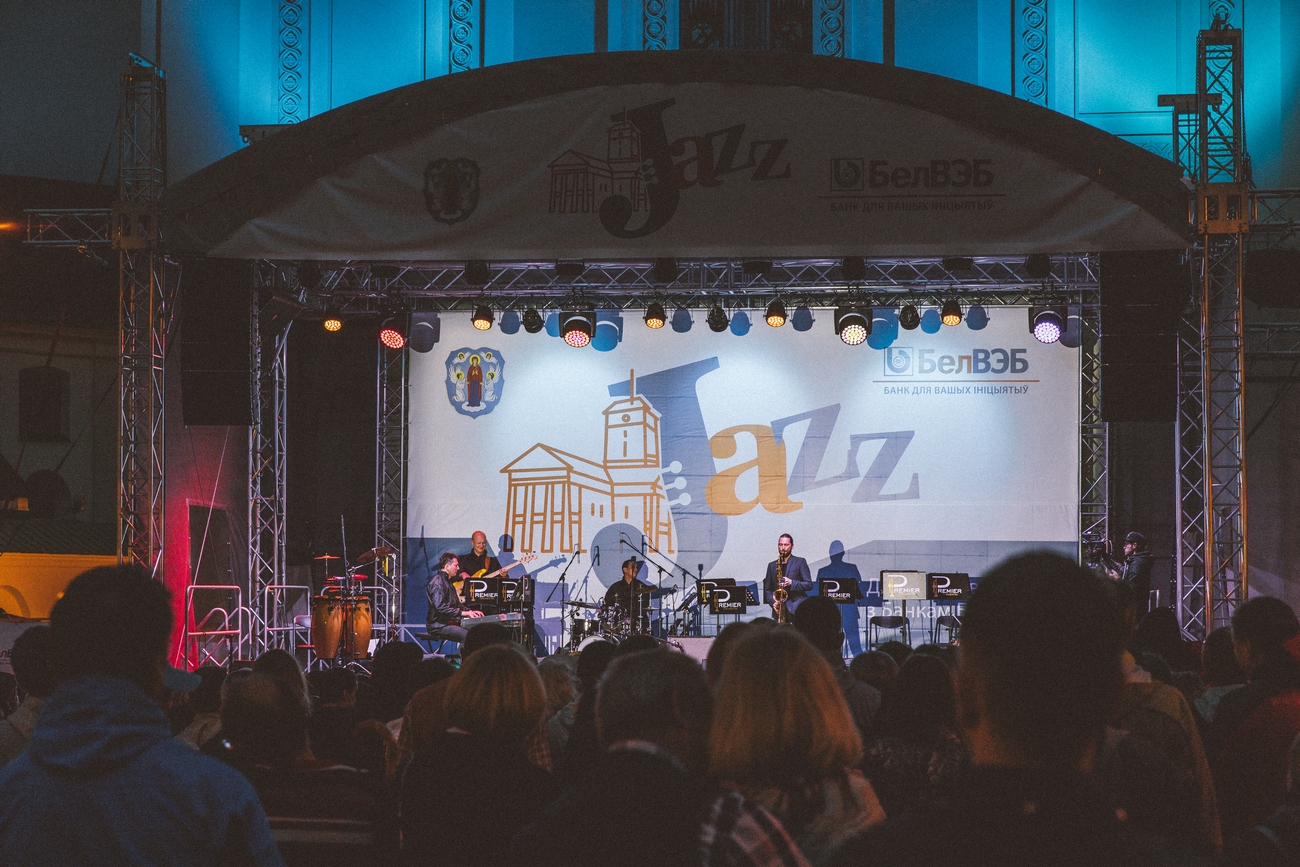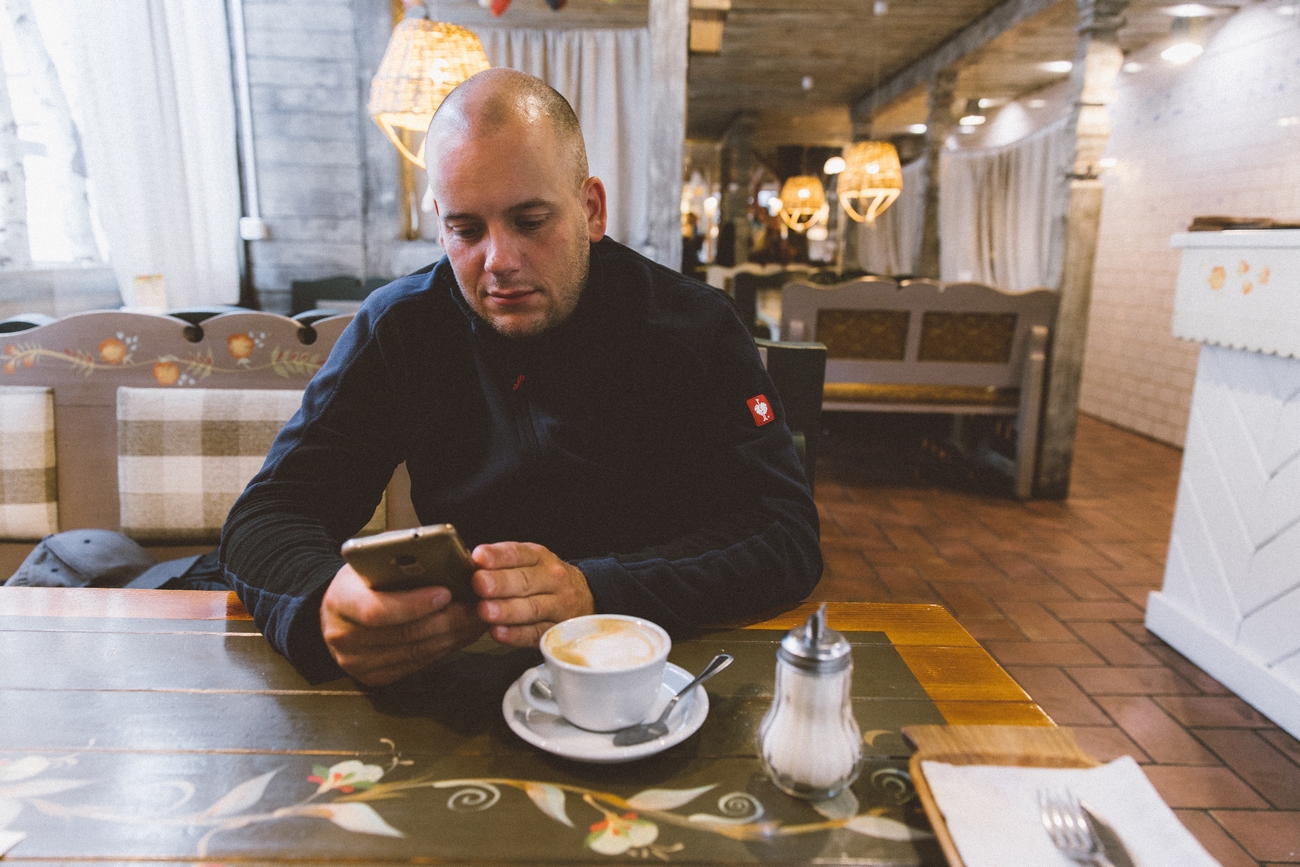 This is Florian from Germany. We met on the plane from Vilnius to Minsk and ended up doing some epic sightseeing together!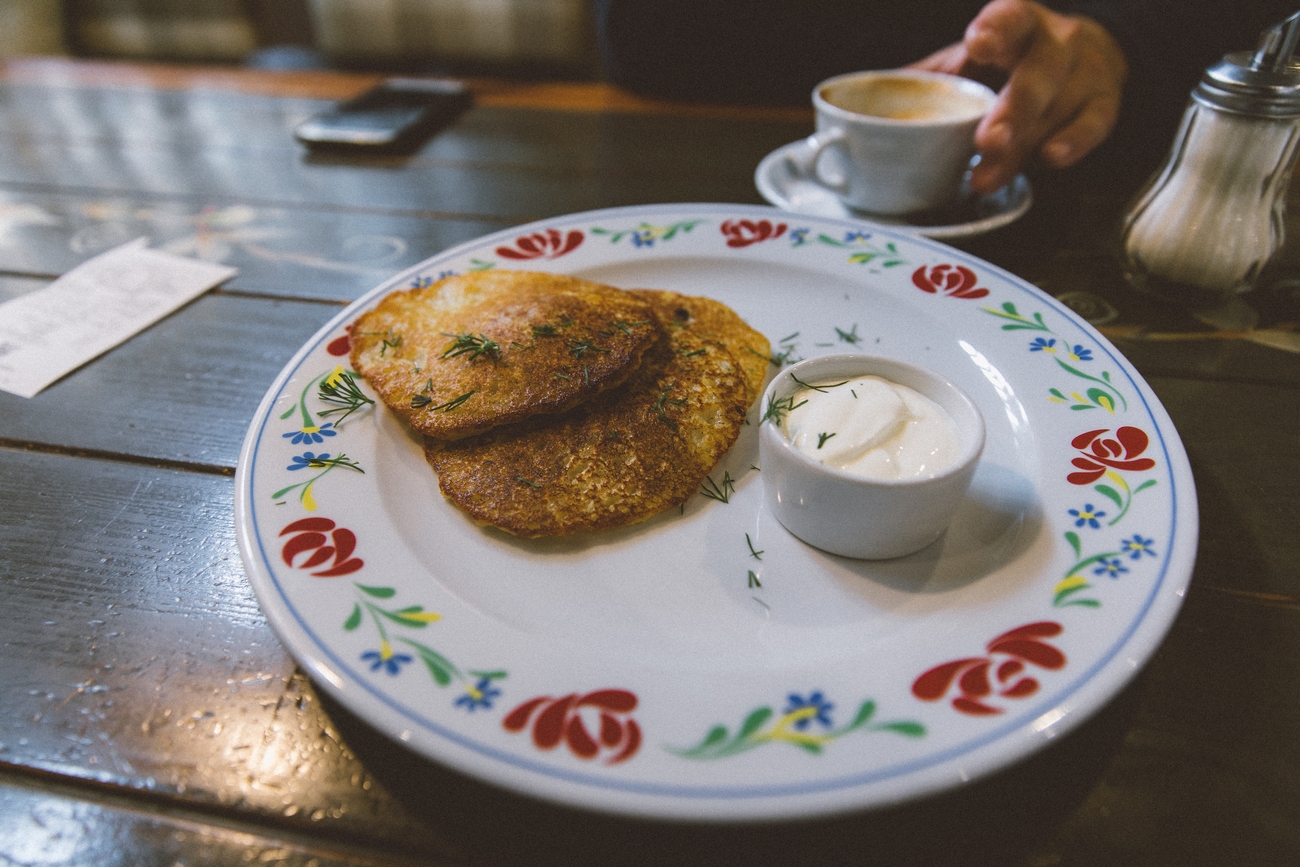 I tried Draniki, a Belarusian potato dish. It was okay. Score: B/B-.
Oh my goodness! Look! It's a real Sherman tank and Panzer fighting one another! The Great Patriotic War Museum definitely has the most impressive collection of World War II artifacts I have ever seen. My favorite World War II museum is the National World War II Museum in New Orleans.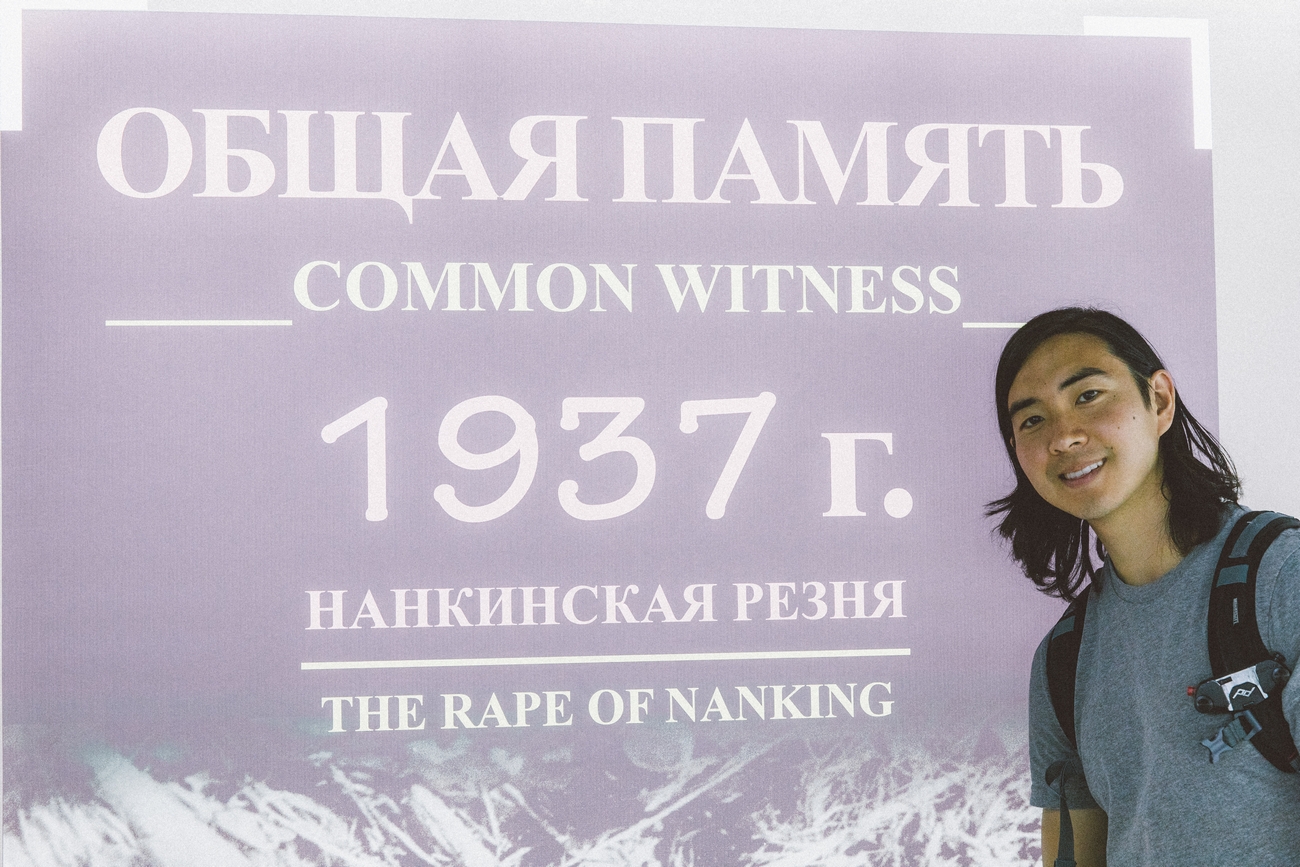 I was surprised that the museum had an exhibit dedicated to the Rape of Nanking, a very tragic incident that involved my grandma (who is from Nanjing). At least 300,000 Chinese were brutally murdered and raped by Japanese soldiers. My grandma endured the onslaught and, because of her courage and perseverance, I am here today! After the Japanese were beaten back, my grandma still had to flee from the communists. How unbelievably incredible she is!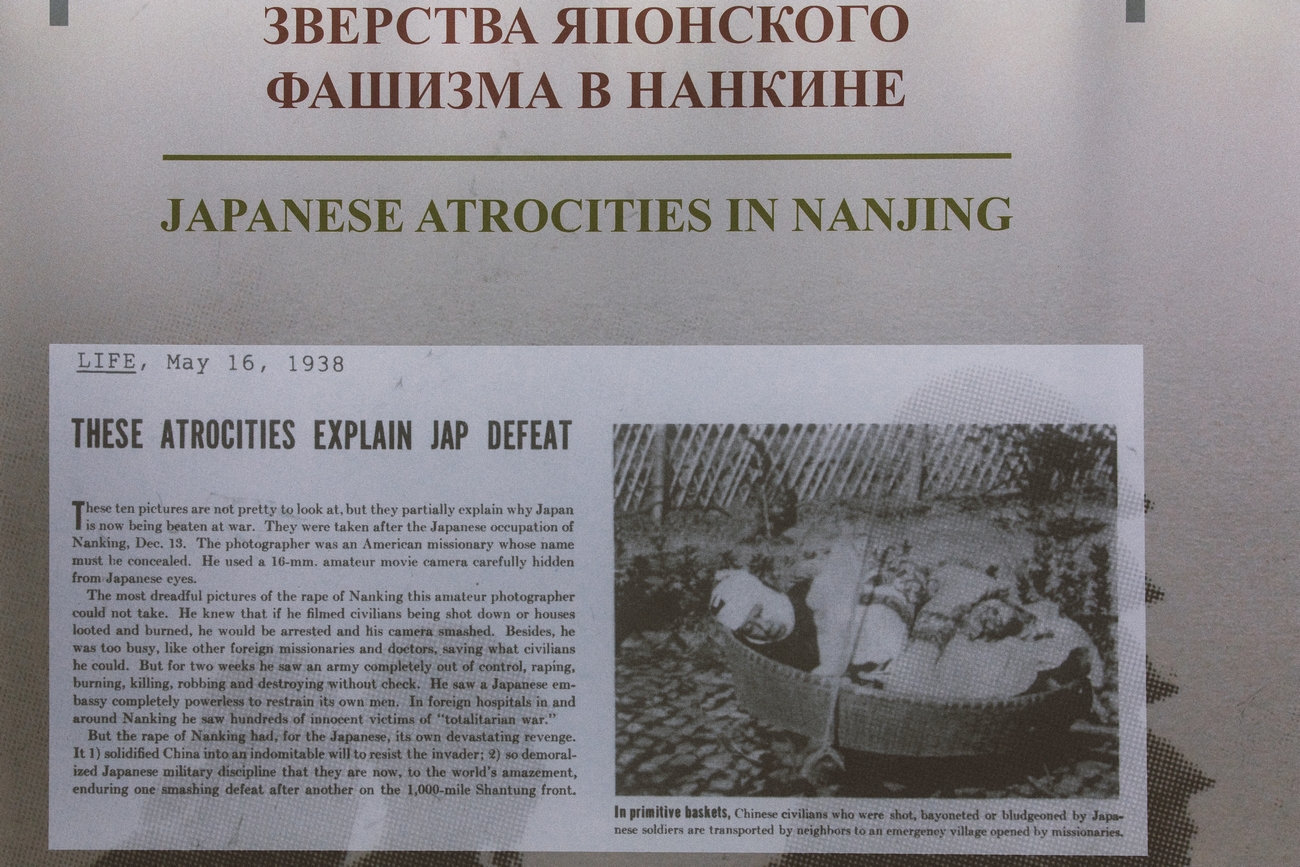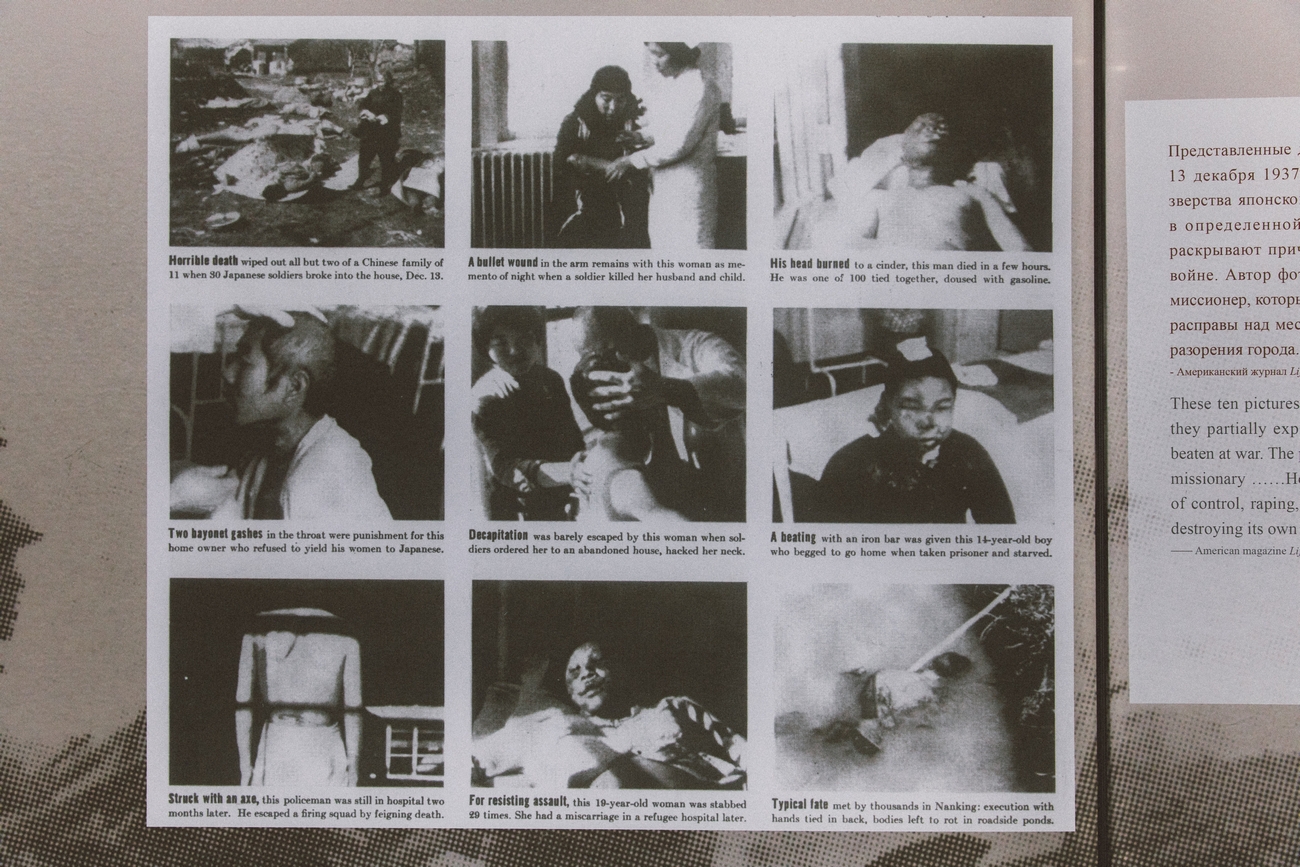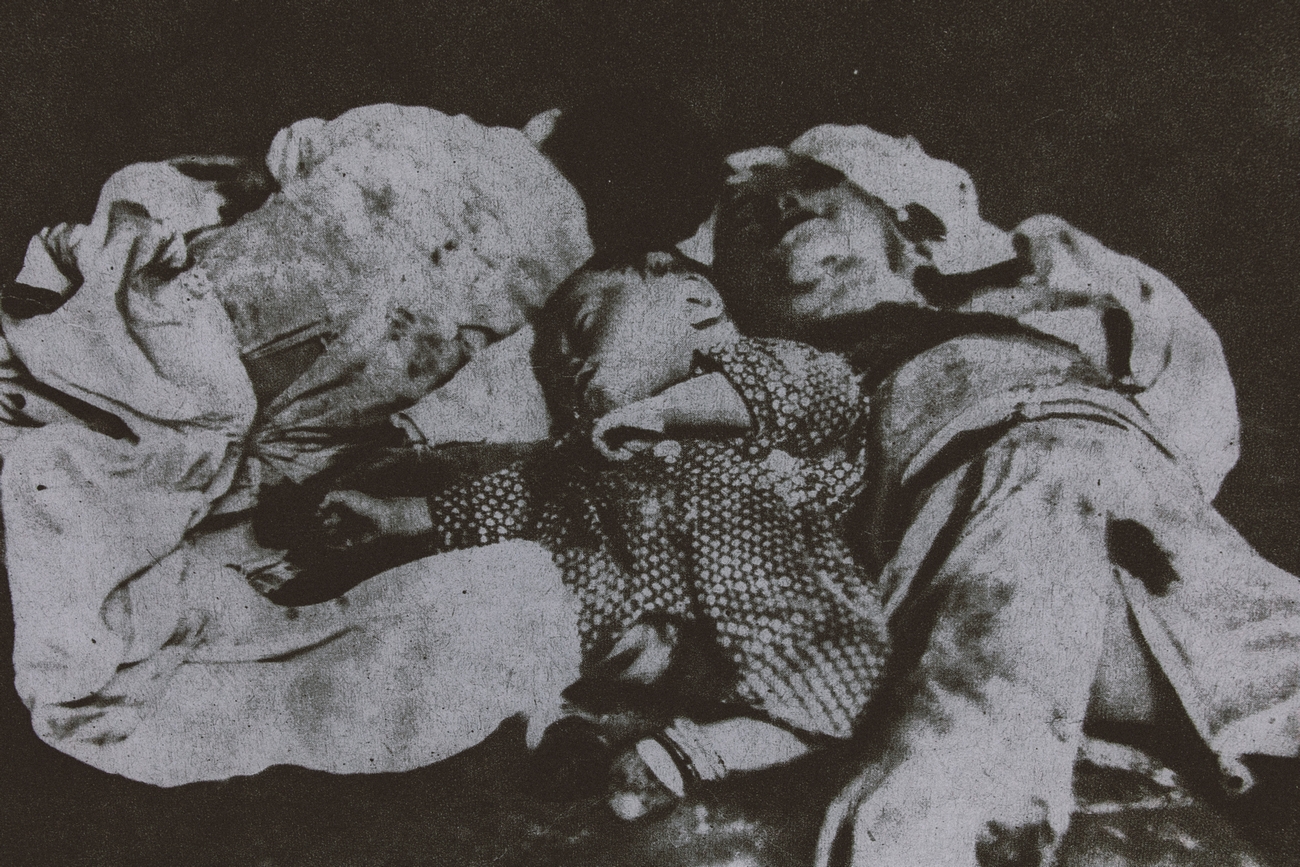 If I remember correctly, there was a story of two Japanese soldiers who played a game involving murder. The first to kill 100 innocent Chinese civilians was declared the winner, and so they proceeded to kill. After the war, both soldiers were found guilty of war crimes and executed.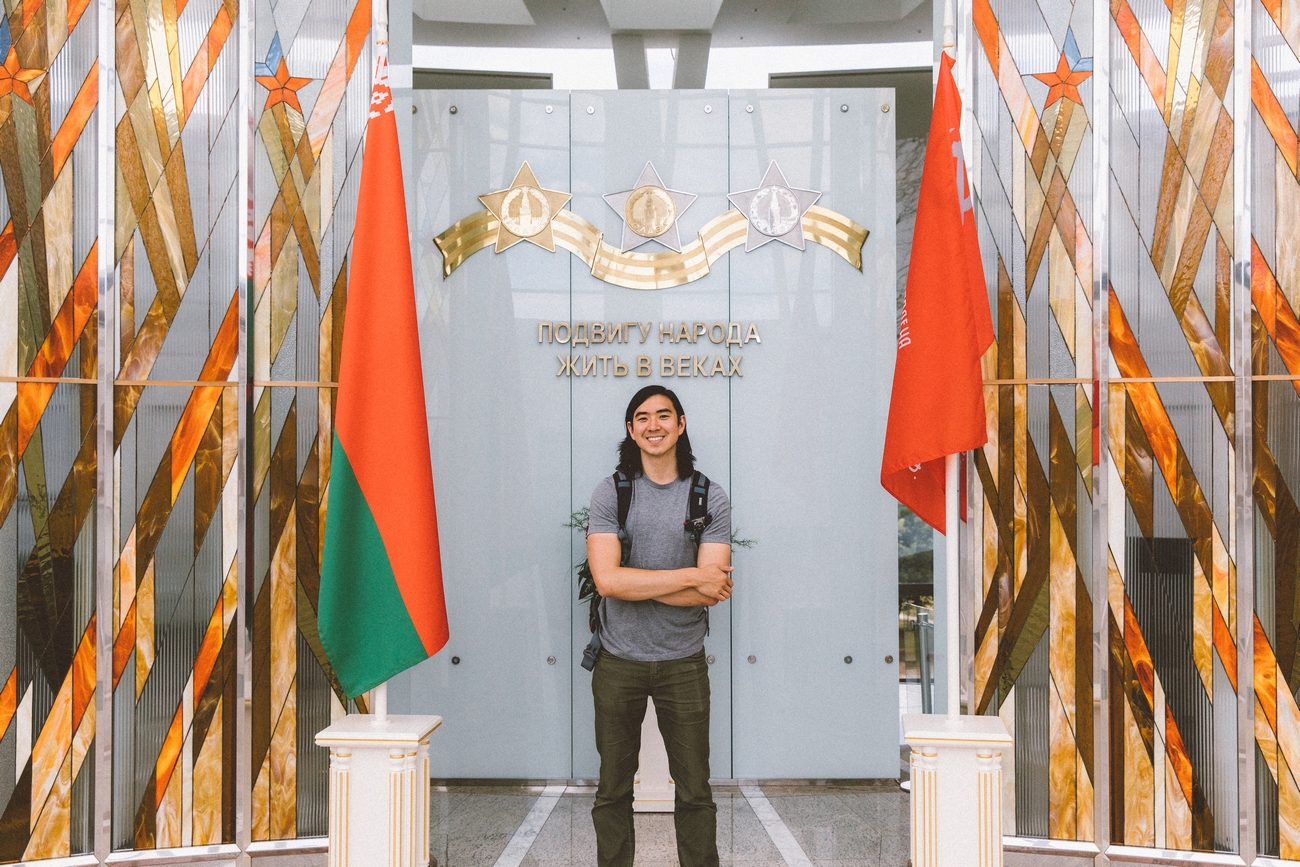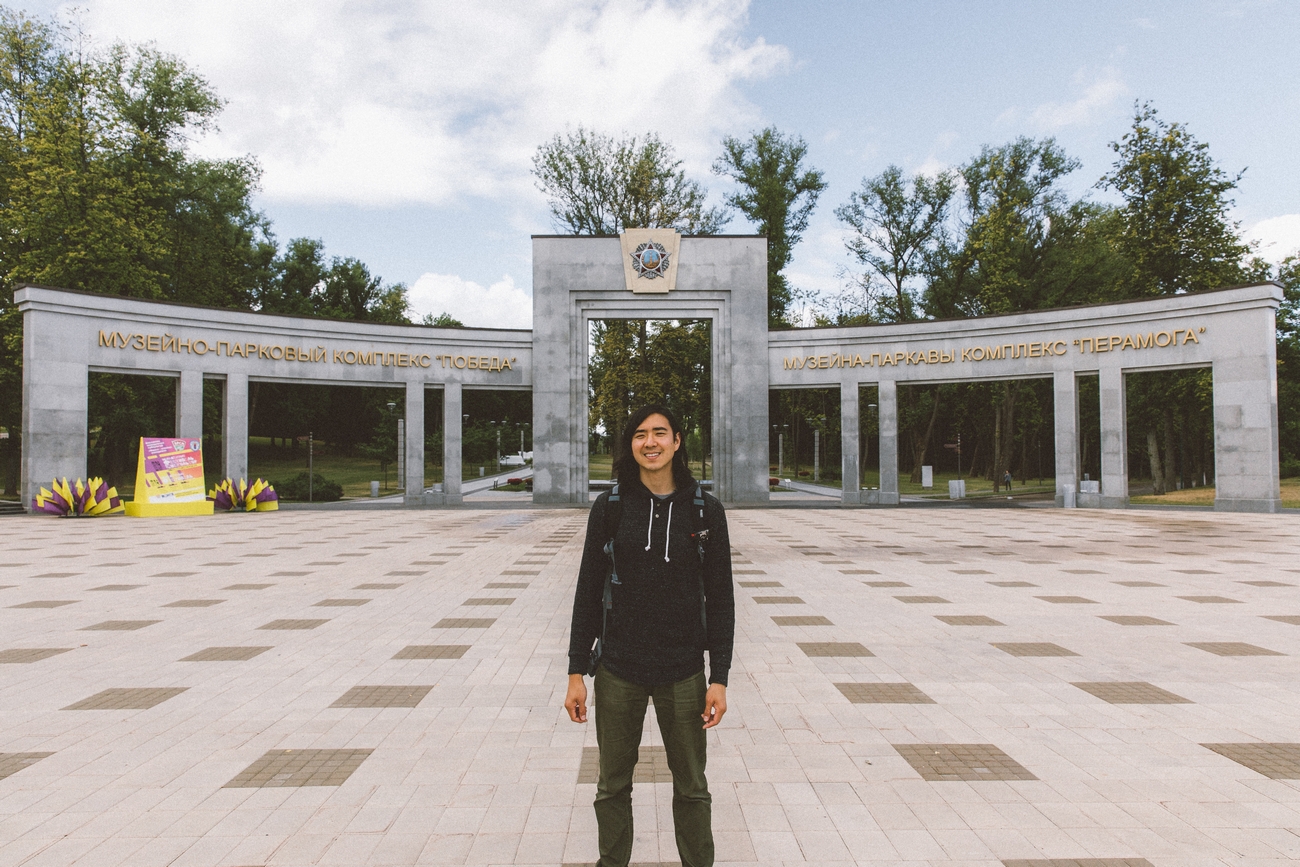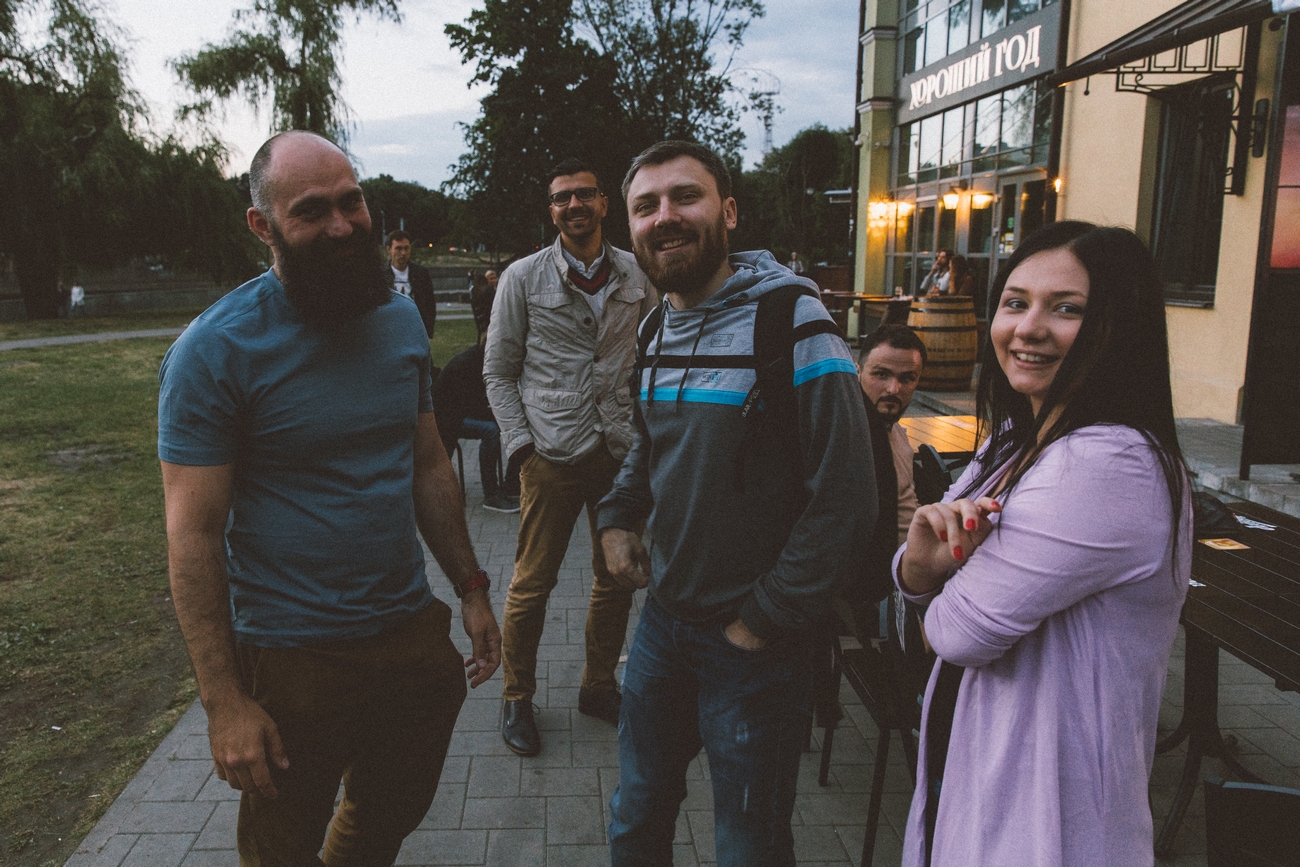 Florian and I made some Belarusian friends while watching the World Cup at a bar! Everyone was so friendly!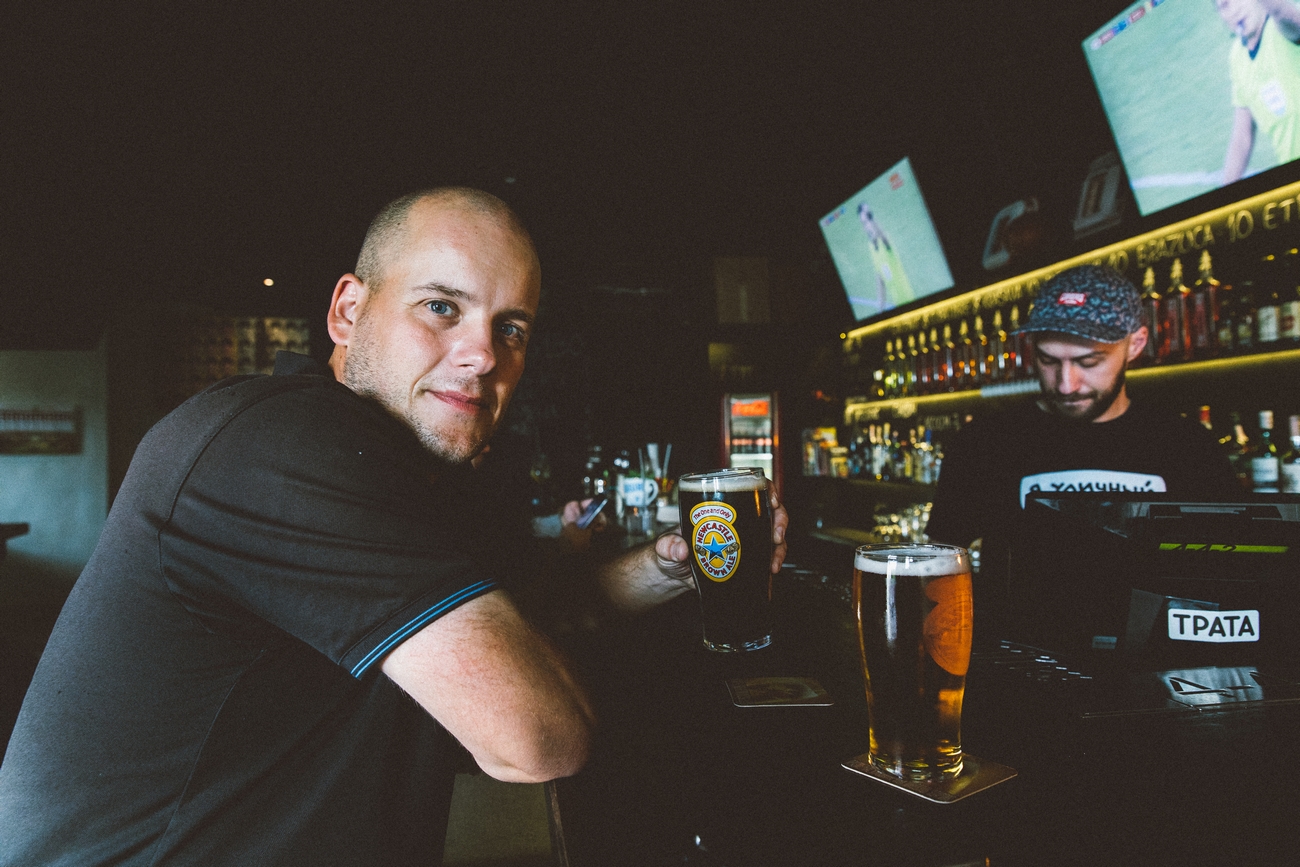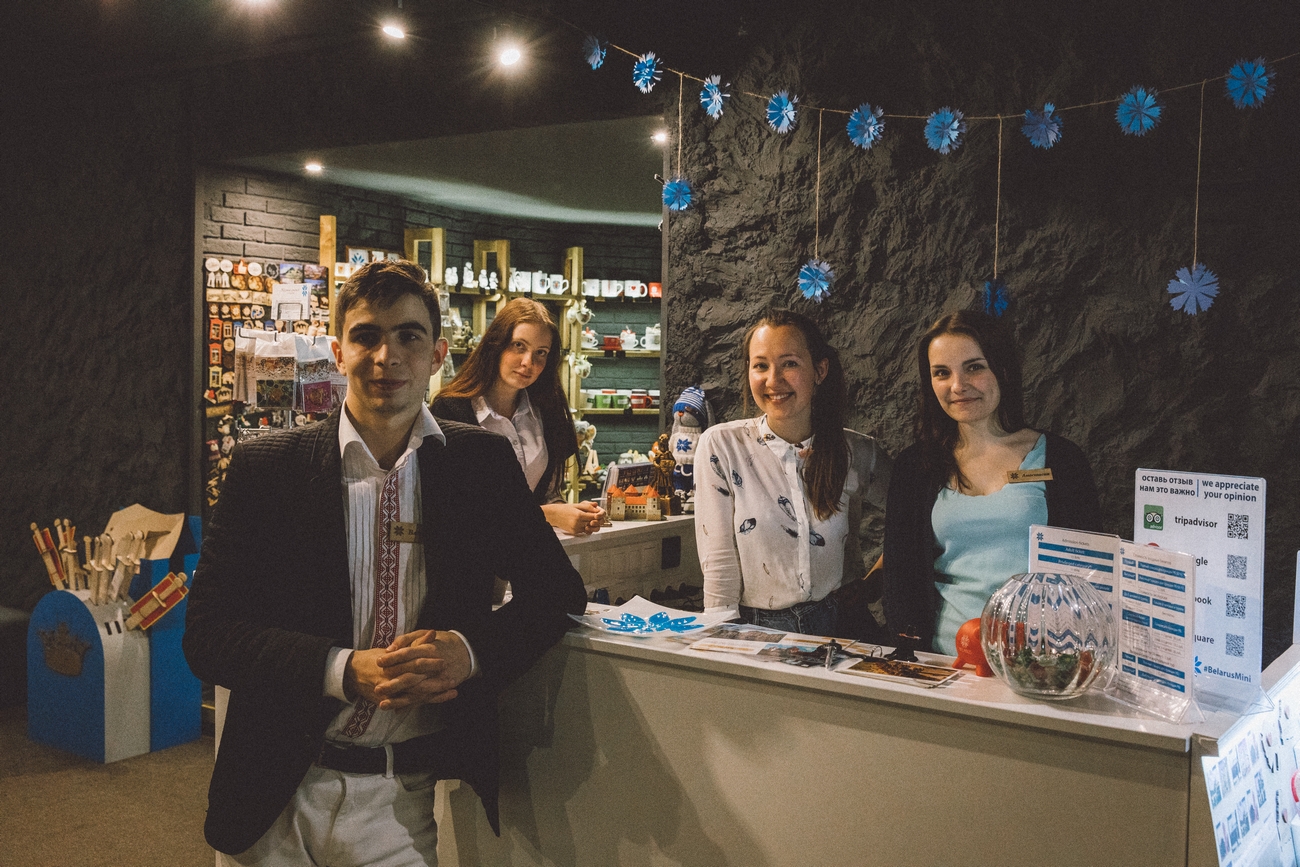 I made some friends at the Strana Mini Museum! They were also very lovely people.
So, what I'm about to tell you is one reason why I love traveling. Varvara (on the right), whom I will introduce later, took me to a neighborhood that was constructed by German P.O.W.s who decided to stay in Belarus after World War II was over (if I understood Varvara correctly). There are absolutely no tourists in this area; it is a suburban neighborhood with no particularly unique history.
However, Varvara wanted to find some Soviet Union relics, so we walked around in search of them. She stopped to ask a Belarusian woman where we might find them. After the conversation ended, I told Varvara, in English, to tell the woman that I found her necklace to be beautiful. The woman then responded in English, "You think my necklace is beautiful?" Whoa! She could speak English (which is not very common in Belarus).
We chatted for a while before two younger woman approached us and said, "You guys can speak English?" What! What is going on?? It turns out they (in the photo above: Lisa on the left and Charlotte in the middle) were German students who were working in Belarus over the summer. They were astonished that there were English speakers in this part of Belarus and were happy to chat with us.
They invited us back to their home for some homemade hummus, bread, and stir fry! Incredible. We also met Clara and Jonas, who were two other German students working in Belarus. All of these gals (and guy) have really big hearts, and the generous work they do in Belarus is so touching and compassionate.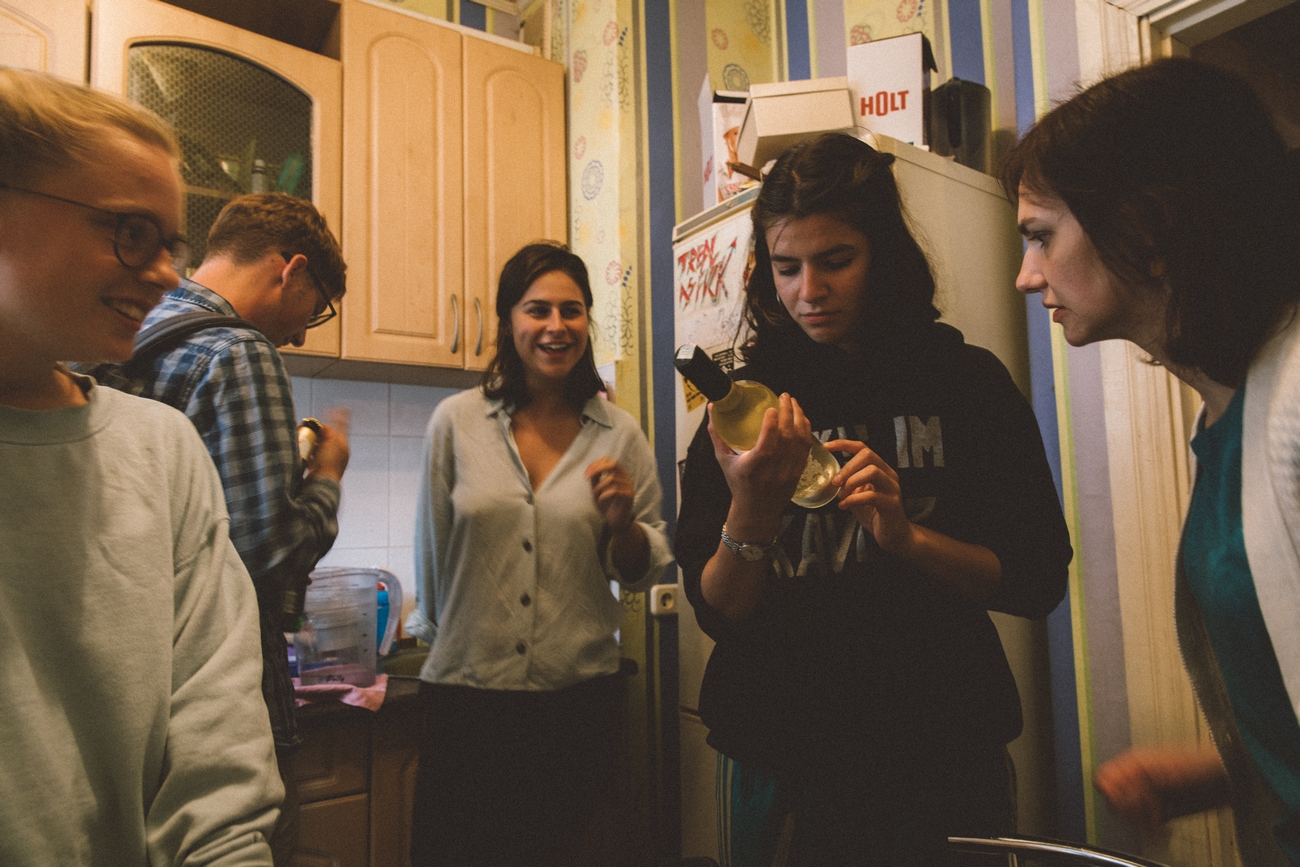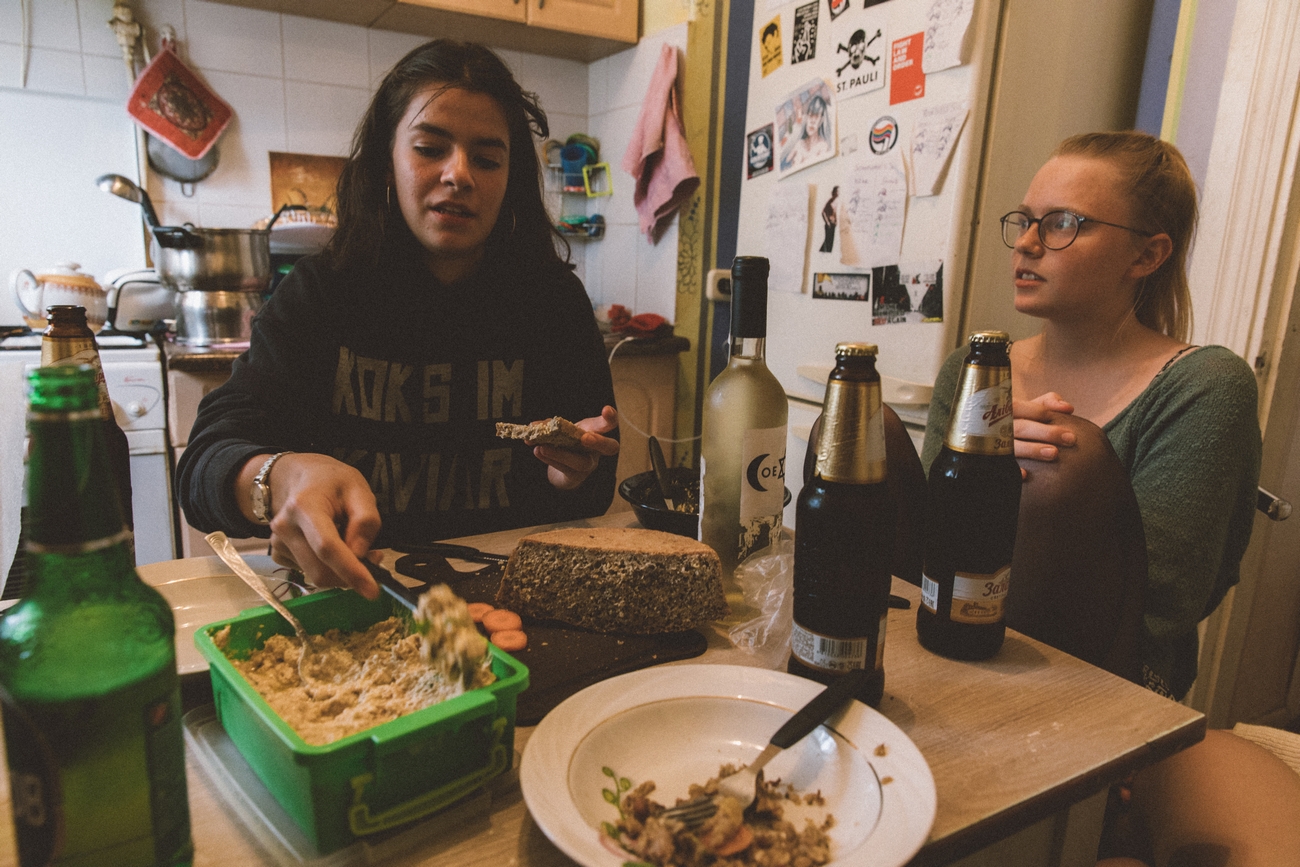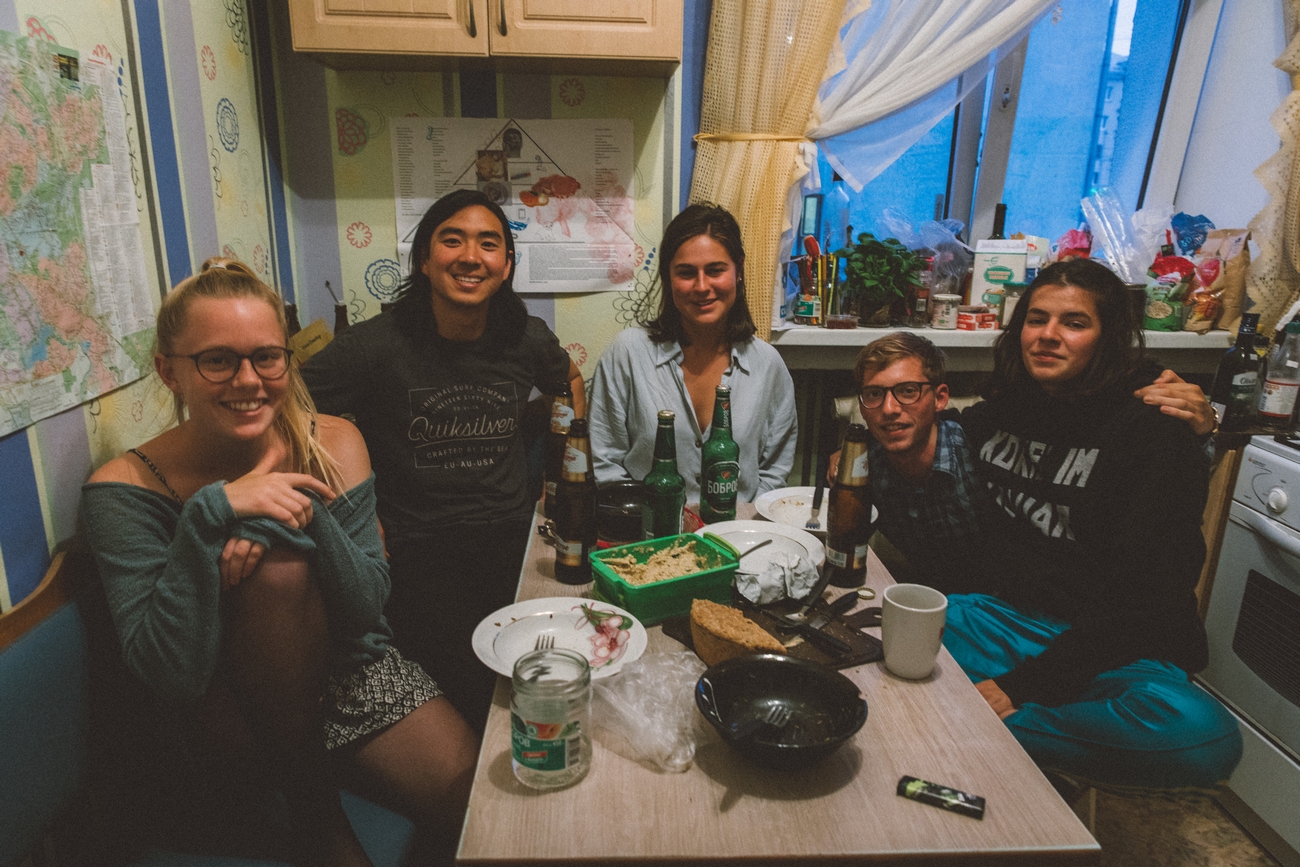 Before parting ways, I told Charlotte I was leaving to Kiev in a few days. Well, it turns out that providing this information was the best thing I could've done, because she is going to put me in touch with her cousin, Louise, who is living in Kiev (but this is a story for another time…)!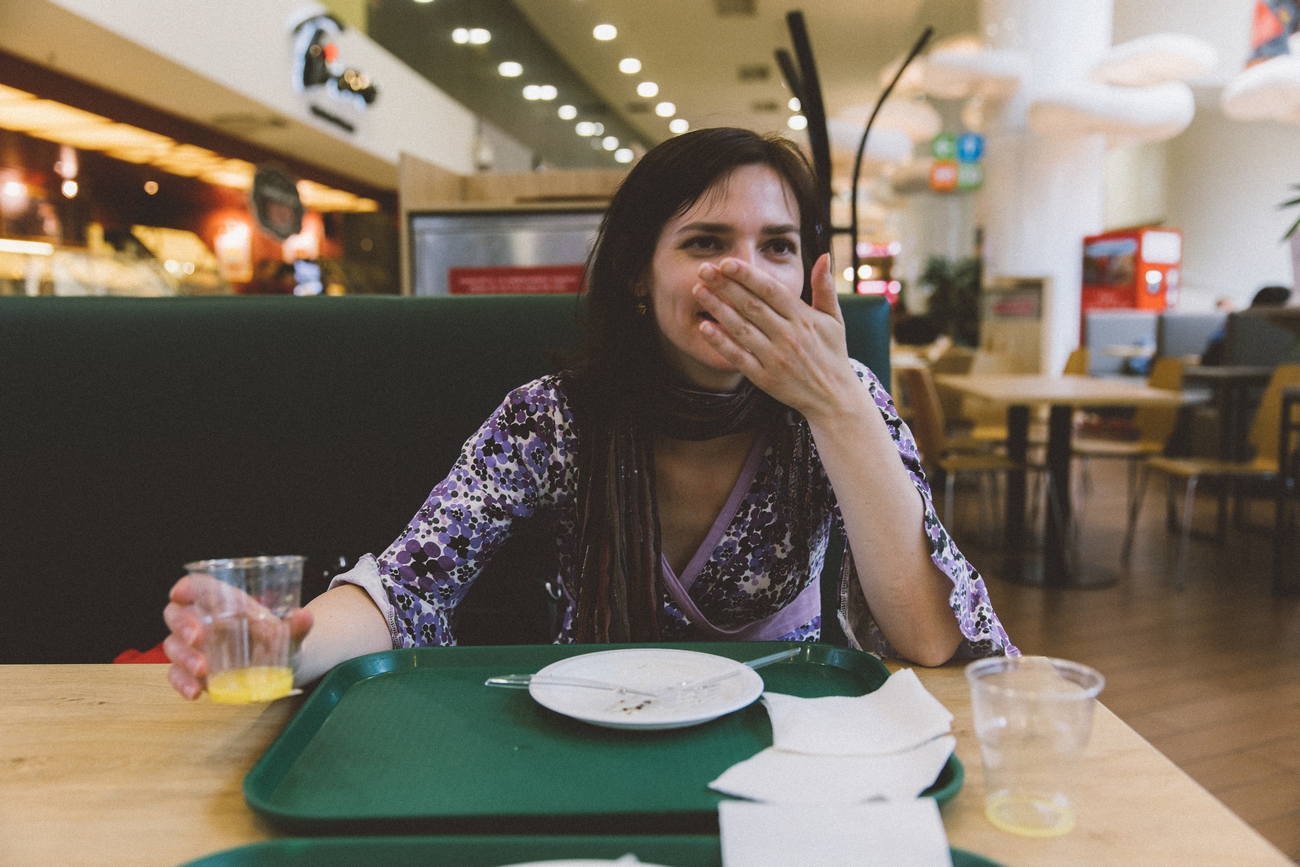 Okay, so this is Varvara. She is Belarusian. Surprisingly, I didn't meet Varvara in Belarus. I met her in Krakow in the winter of 2017. We were both staying in the same hostel. However, just as I was arriving, Varvara was leaving. We chatted briefly over breakfast, and she told me to visit Belarus one day. Ha! I didn't even know where Belarus was on the map nor did I know anything about the country. But, here I am a year and a half later.
Varvara is an amazing human being. She is thoughtful and sweet, and a great tour guide! If I remember correctly, she spent three days taking care of me and showing me locations in Belarus that no tourist would ever venture out to see.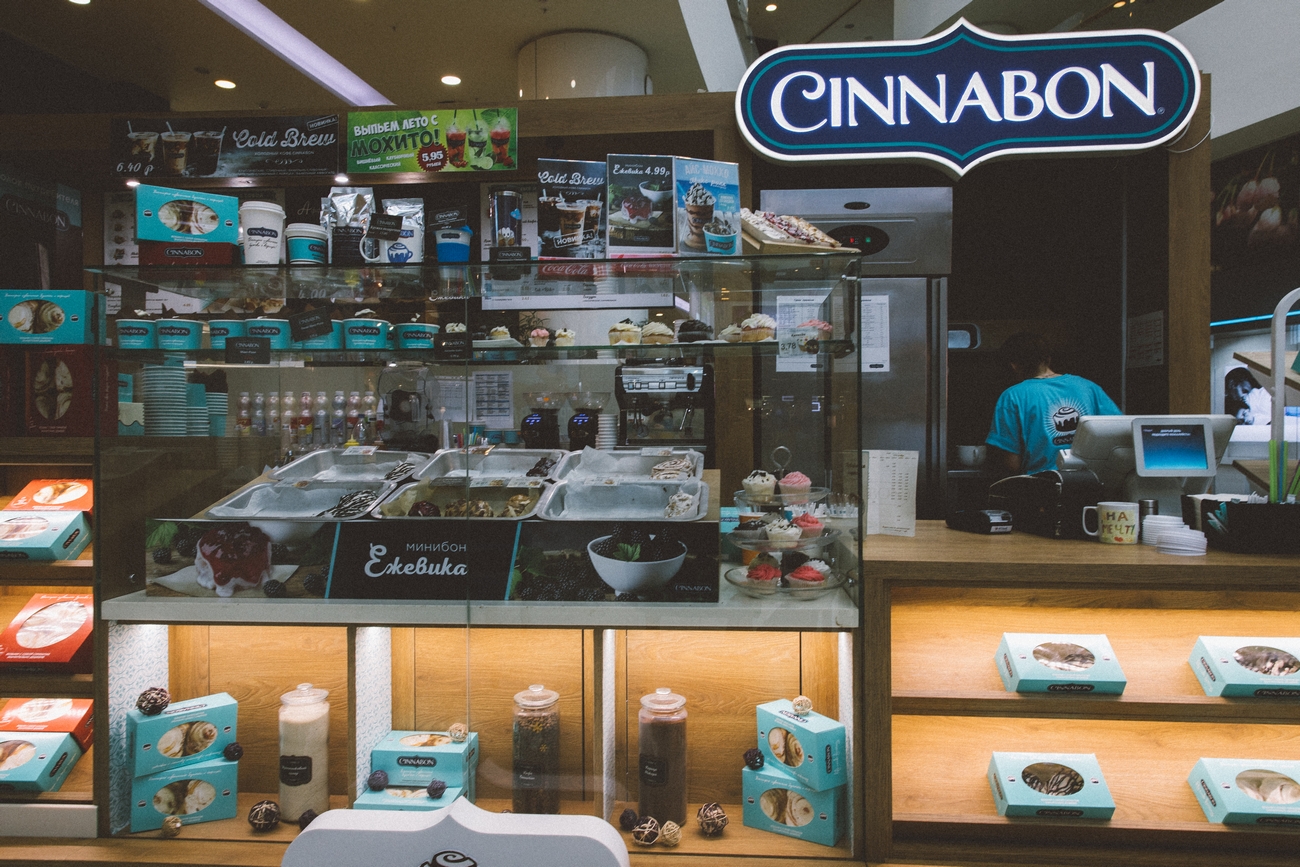 So I needed to pee, and Varvara took me to a nearby mall. And what did we discover?? CINNABON!!! How did Cinnabon, of all things, penetrate Belarus' tough dictatorship?? I had to buy a Cinnabon.
It tasted……….. exactly like a Cinnabon. It even cost the same, which makes very little sense considering how little Belarusians make compared to Americans. For instance, Varvara took me to eat at the Palace of the Republic (which was an UNREAL experience; see photo below), and each dish we had was about $0.30 – $0.70. A small Cinnabon was $3! What the heck.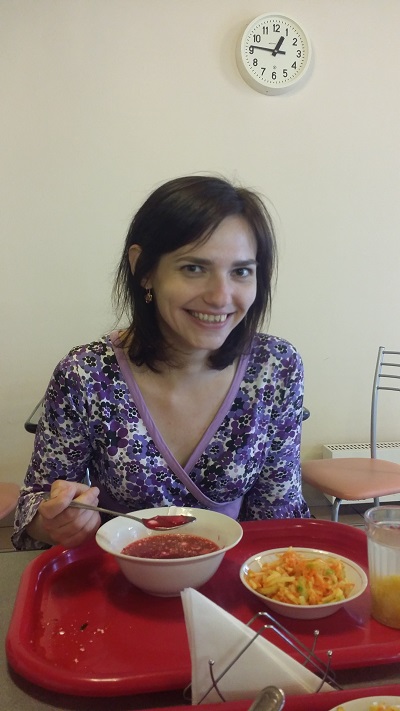 So I took the above photo using my phone. Varvara took me to eat at the Palace of the Republic, which is a governmental building. I was searched before going in, and even after I wasn't certain I would be able to enter. When Varvara finally convinced the guard to let me in, it was like being in a whole different world. I was nervous and stiff inside; it was very Soviet Union (whatever that means). Varvara practically held my hand through the whole experience, and what an amazing experience it was.
I don't know if Varvara found that Cinnabon worthwhile; I did.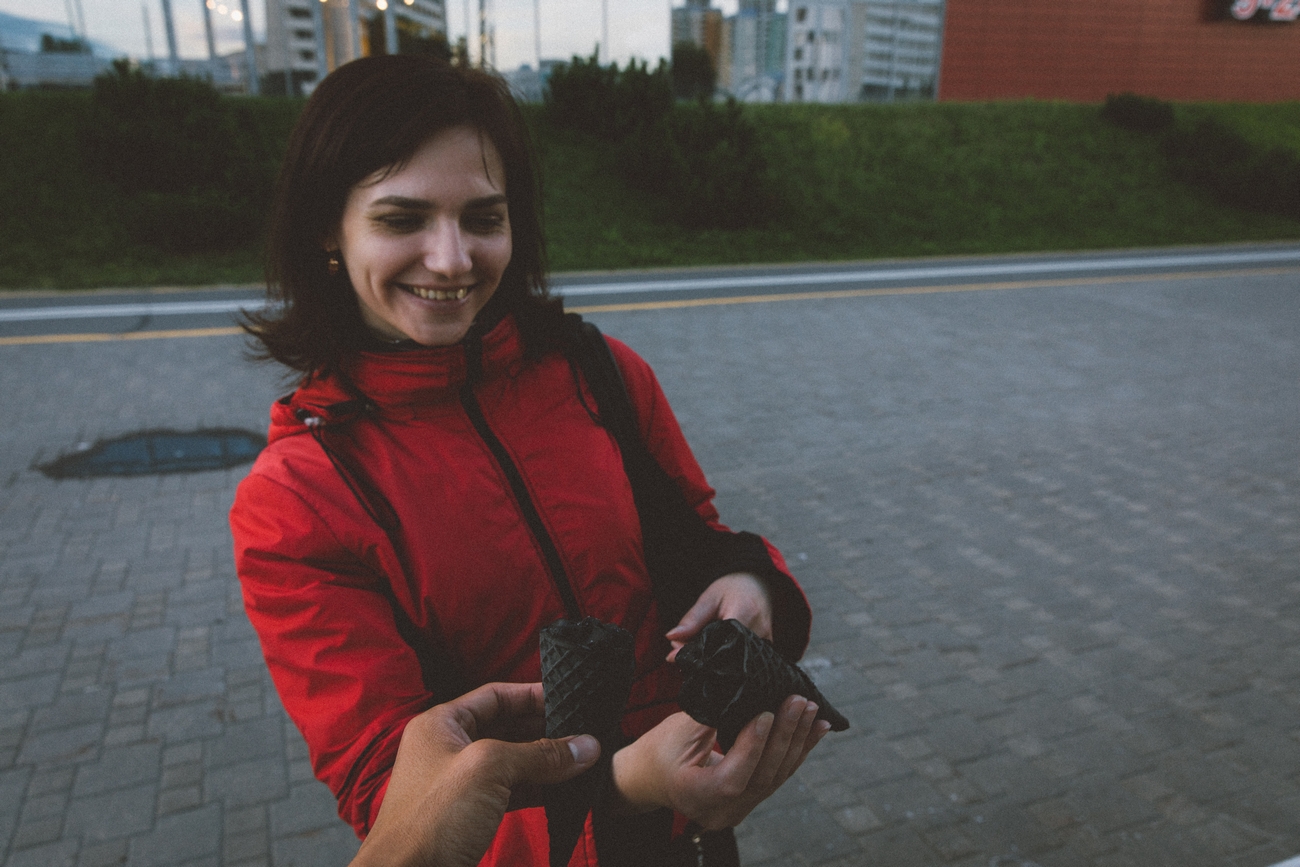 Varvara wanted me to try this black ice cream. The cone was soft and mushy and our teeth and lips were black afterward. Score: C-.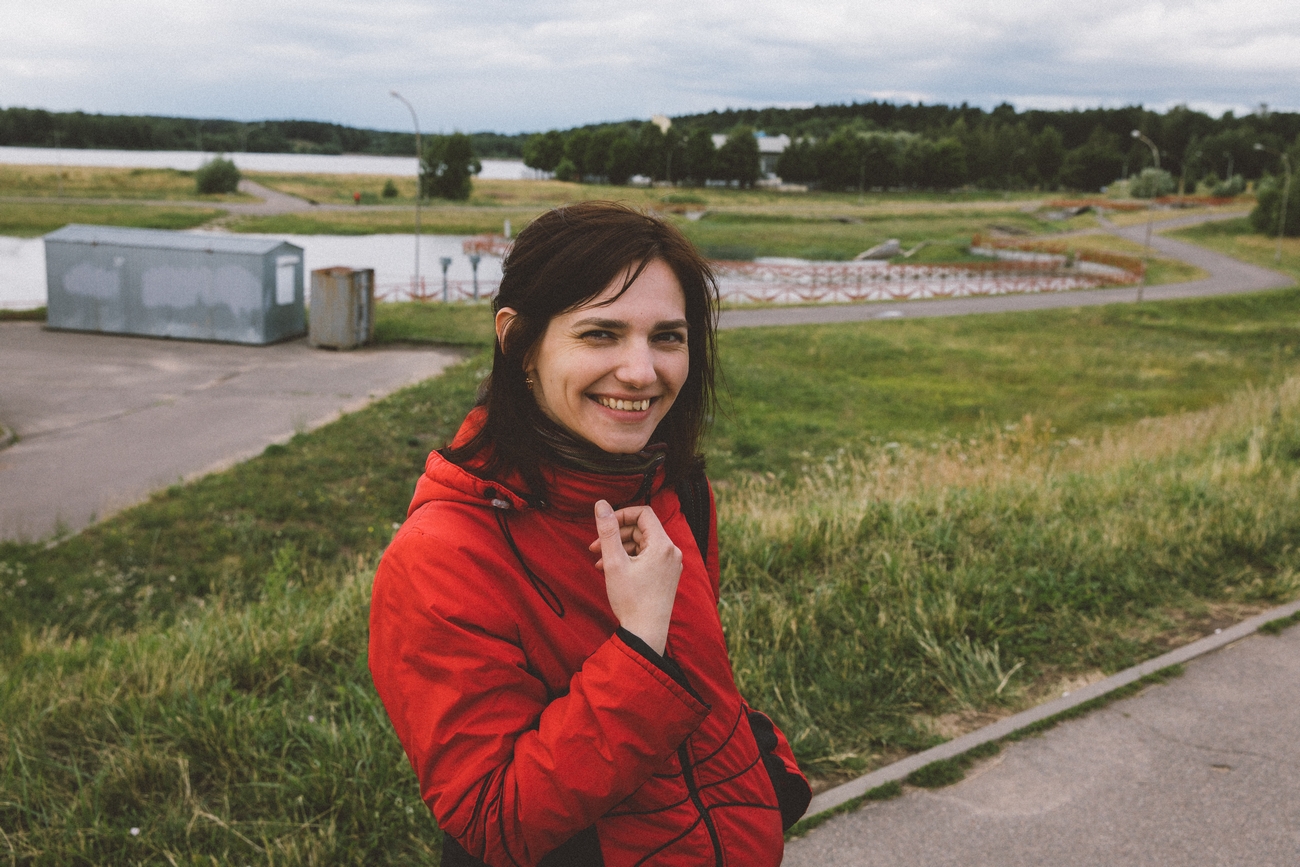 She then took me to this unbelievably beautiful park that was on the outskirts of Minsk. I apologize, I can't remember the name of it.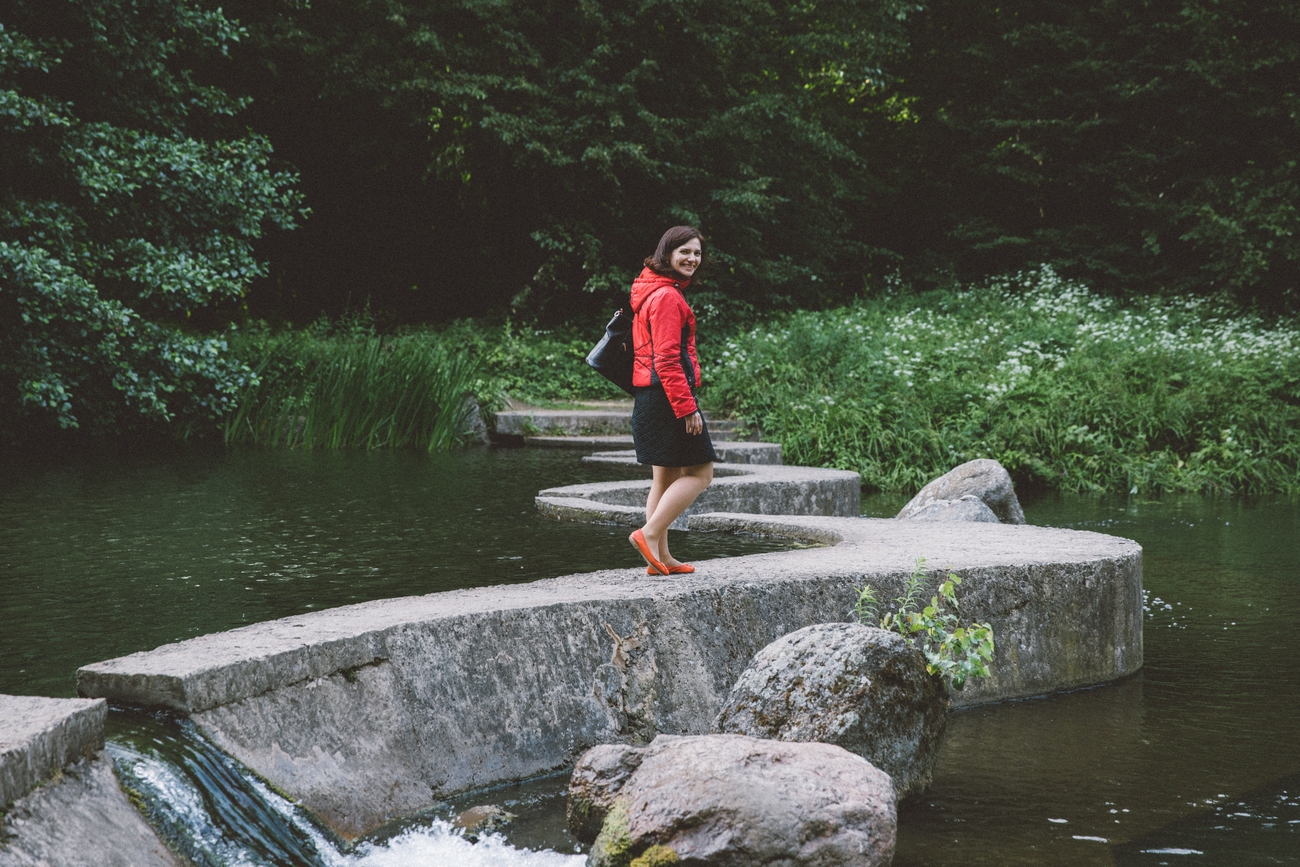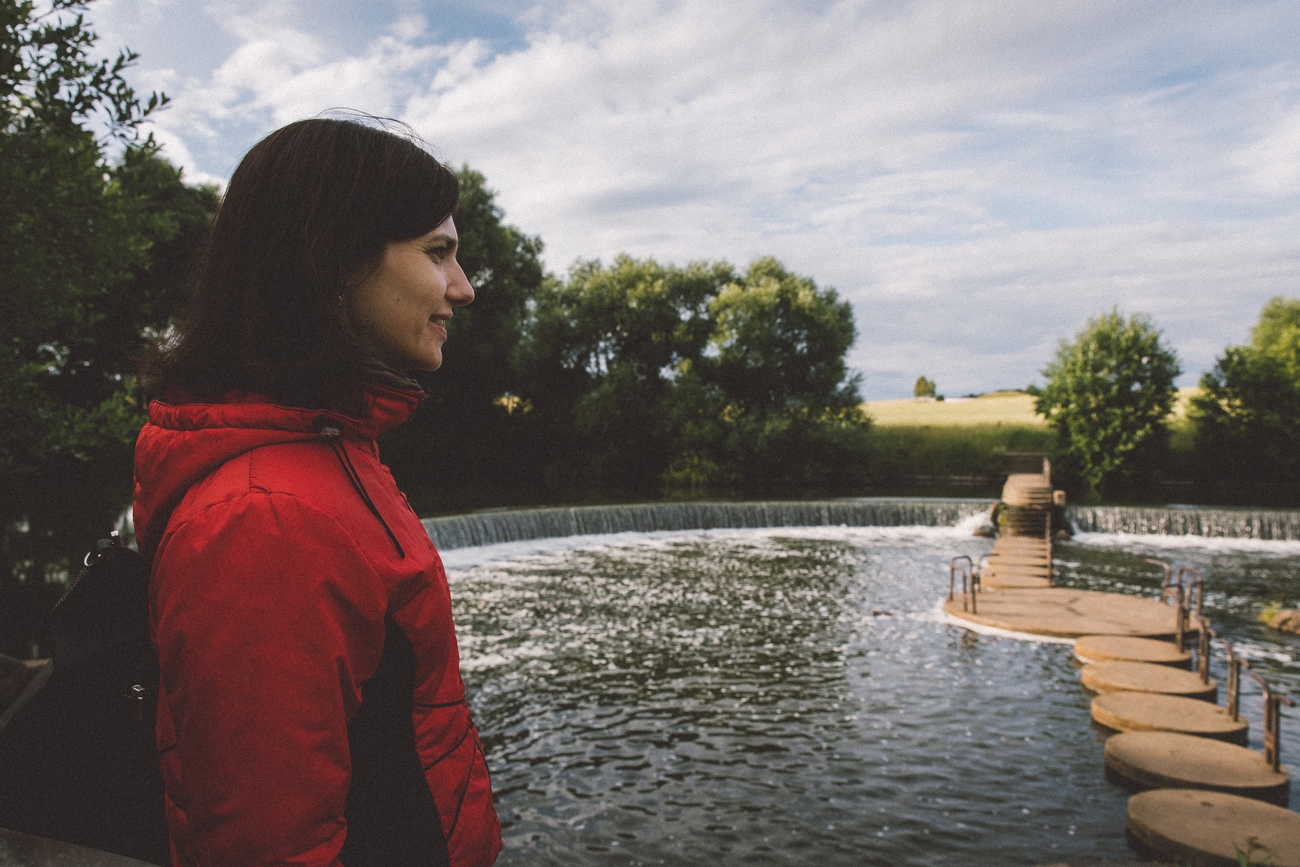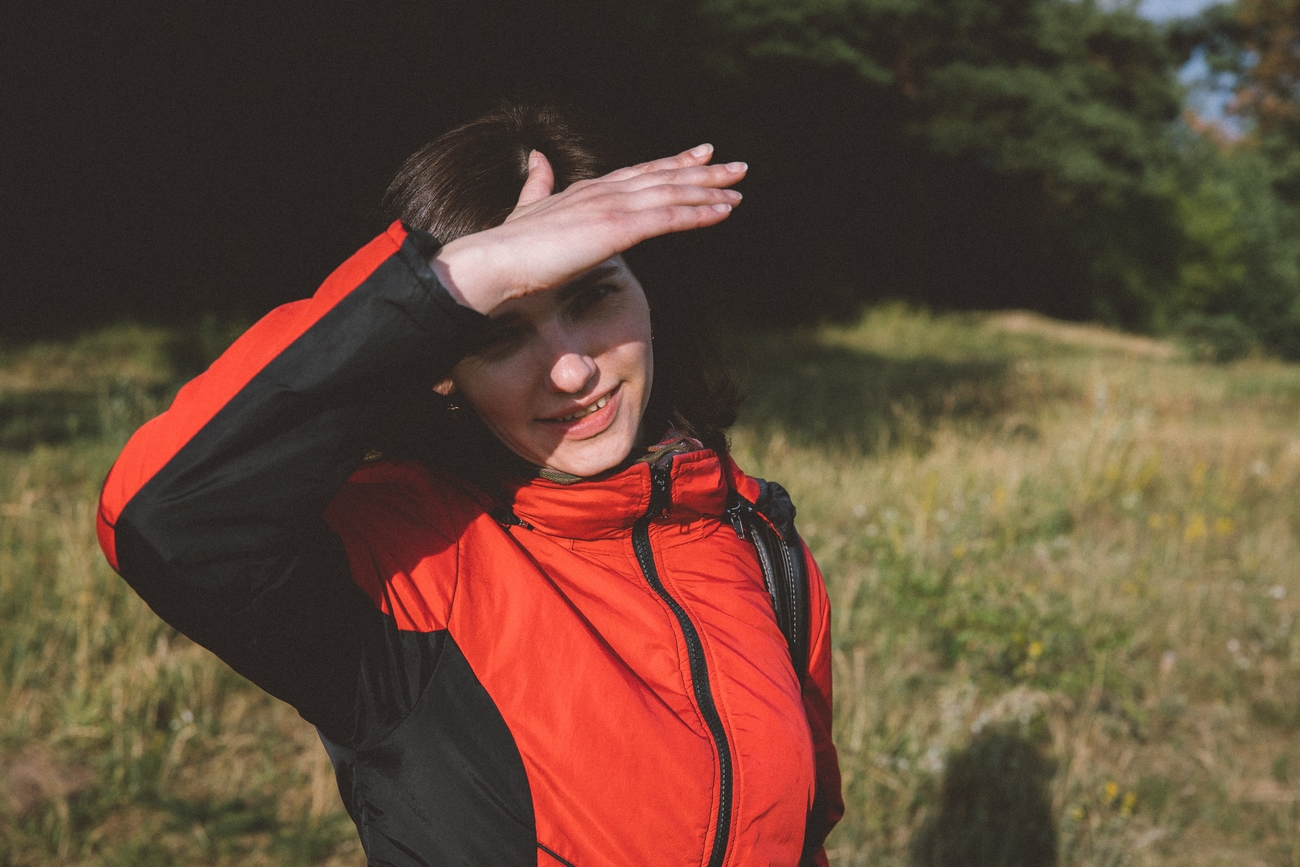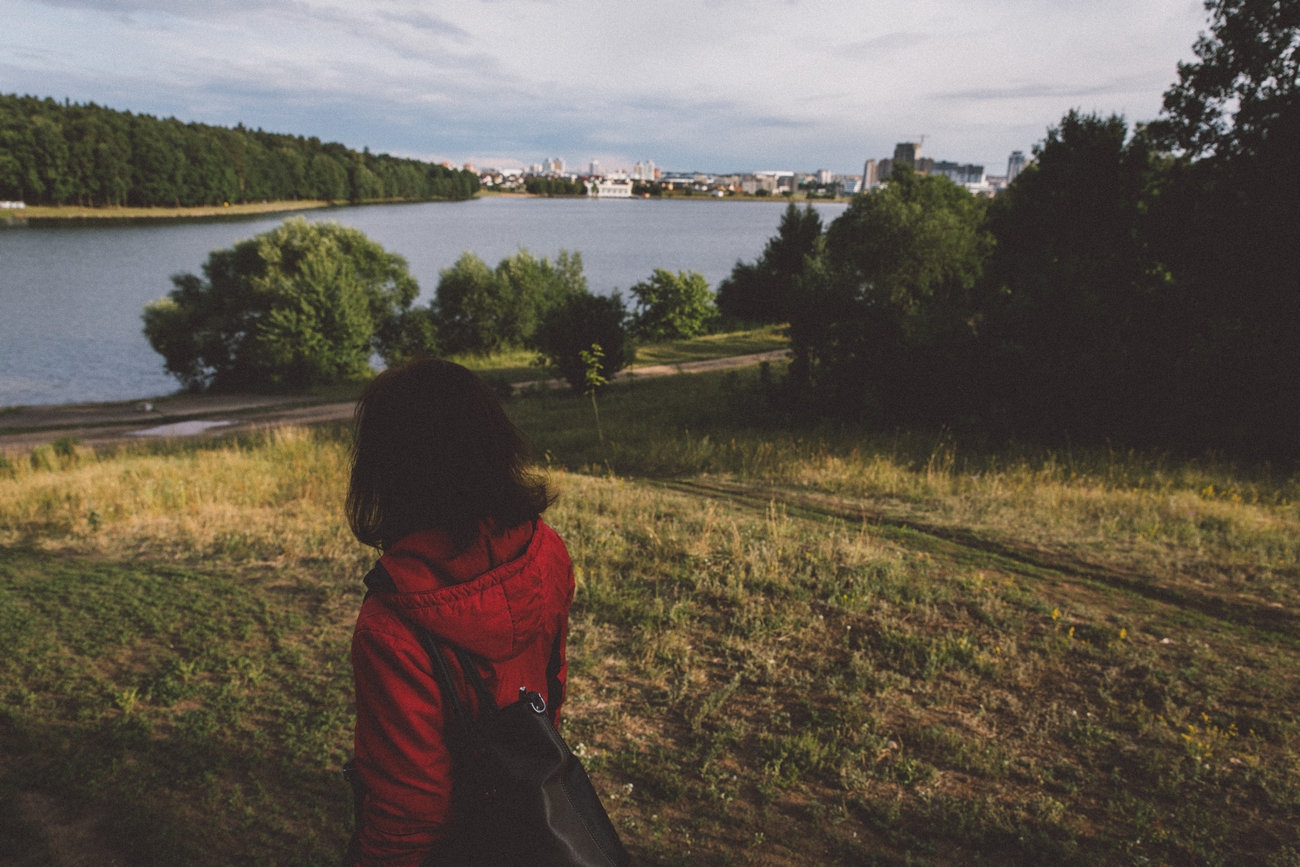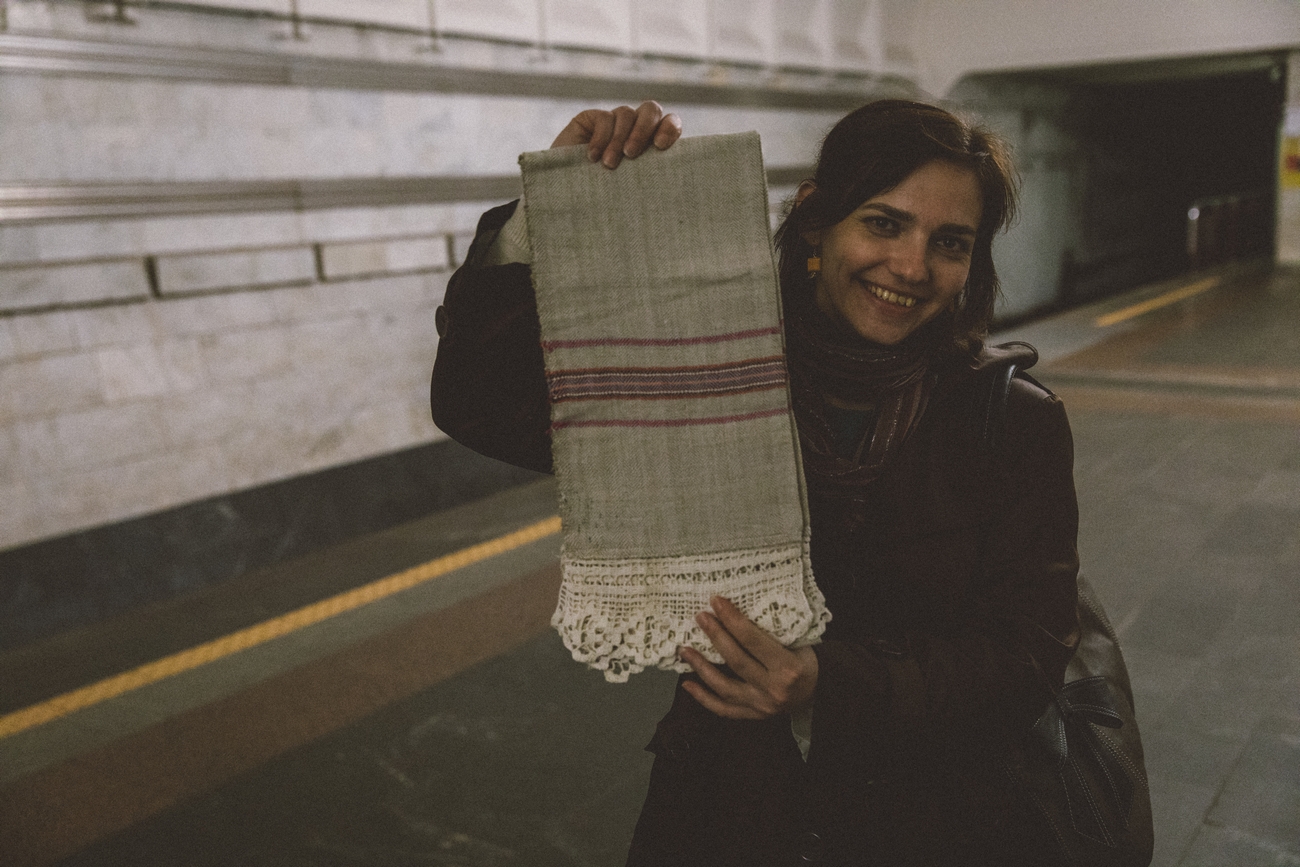 Wow. Before I left, Varvara gifted me a box of chocolates AND, oh man, this beautiful towel that her grandmother knitted. It is a gift I will cherish (and never use) forever. It is currently on display on my desk! If anyone wants to try Belarusian chocolate, I still have some available!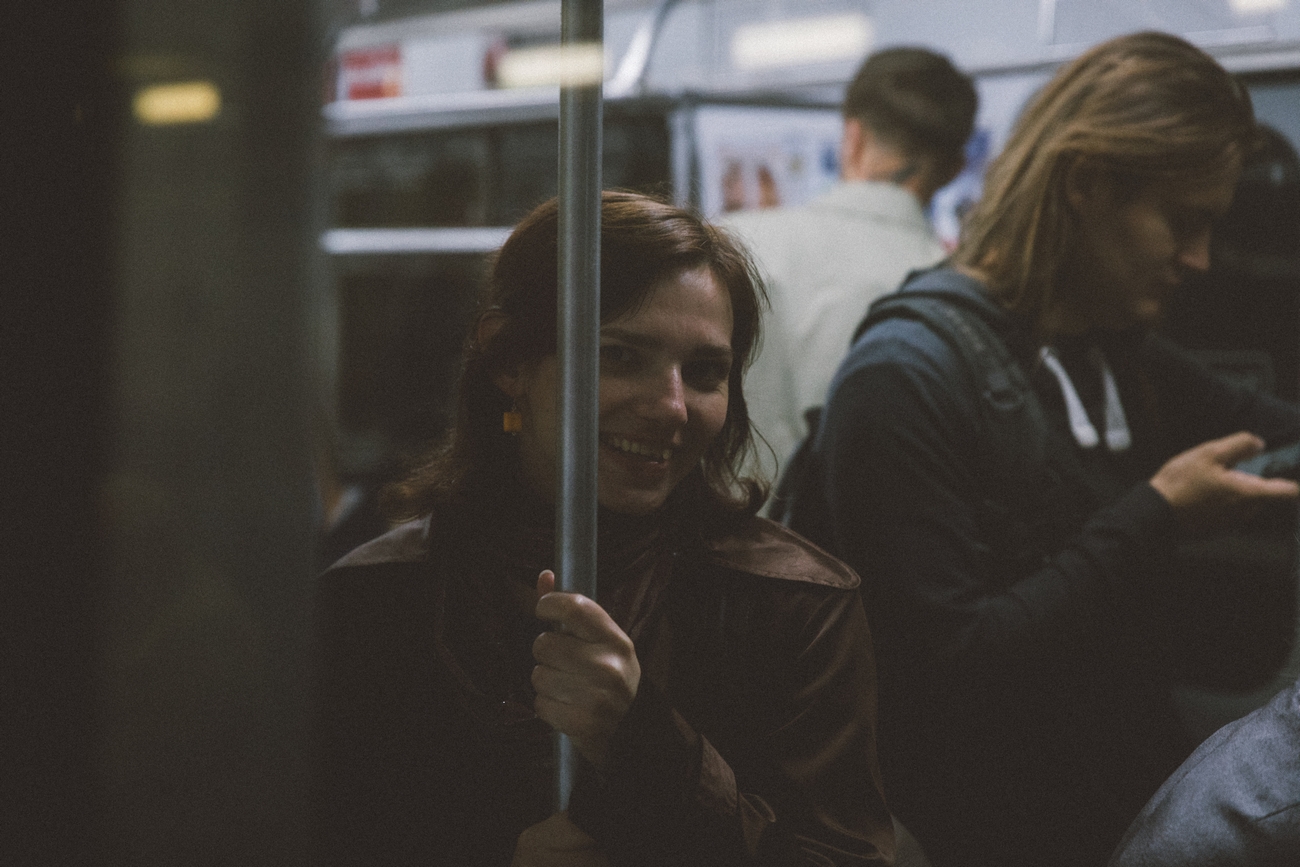 Goodbye Varvara, and thanks for everything!